🤣 The FUN Tribe is LIVE: Tribe Details, $FUN Airdrop Completed, $FUN Sale, Curation Accounts, and $FUN Free For All! 🤣
Introducing The Fun Tribe
The LOLZ Project is thrilled to officially announce our new $FUN Tribe has been created.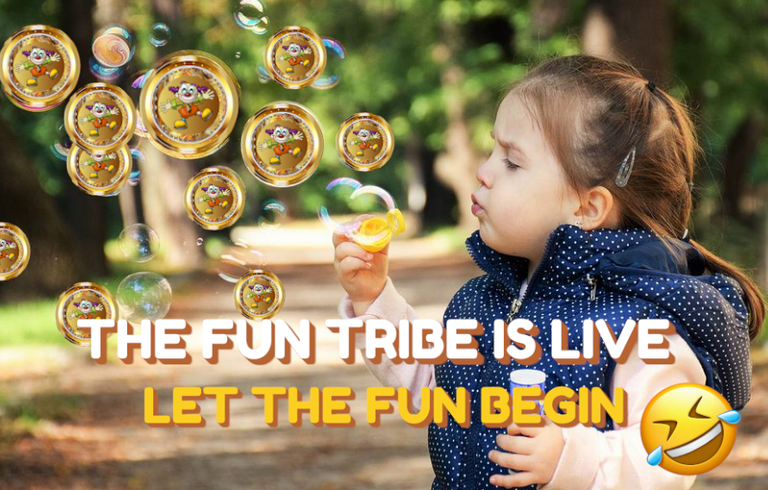 Now You Can Earn $FUN Tokens When You Blog About Fun Stuff!
As we said we were going to do, yesterday we enabled staking of the $FUN token, and have started a reward pool, the two steps involved in creating a Tribe on the Hive blockchain.
What that means is you can now earn $FUN tokens when you blog about fun topics and use our fun tags - #fun, #funny, #lolz, and #play2earn. You will also be able to earn $FUN when you post on LOLZ's Fun House or use the community tag #hive-155986.
You can also earn $FUN when you stake $FUN and curate posts using our #fun tags.
The FUN token is the token for the Fun Tribe. Posters are now able to earn $FUN when they blog about fun topics on the Hive blockchain and use one of the following fun tags - #fun, #funny, #lolz, and #play2earn. You will also be able to earn FUN when you post on LOLZ's Fun House or use the community tag "hive-155986."
FUN stakers will also be able to earn curation rewards when they curate posts using the #fun tags.
The Fun Tribe is not a generic tribe, but the #fun tags can and should be used on all kinds of fun topics like #games, #movies, #travel, #comedy, #jokes, #memes, #giveaways, and many more! The FUN tribe also pairs nicely with a number of other tribes including #meme, #thgaming, #oneup, #cine, and #pgm, just to name a few. Basically any topic that seems like fun is a good topic to use the #fun tags on.
How Can You Get Started Having $FUN?
There are several ways to start having $FUN.
If you had staked $LOLZ tokens then you probably already have some staked $FUN in your wallet. Last Saturday we conducted our $FUN airdrop where we gave everyone with staked $LOLZ 1 $FUN for every 2 $LOLZ they held.
Another way to get some fun is by holding FUN Miner tokens ($FUNM). Once per day, a random draw will select 100 $FUNM tokens and their holders will each receive 2 $FUN tokens (200 $FUN mined per day total). More details can be found in our introduction post, and you can see how it works in our most recent mining report.
Of course now that the tribe has been established you can also start earning FUN by blogging about fun topics and using one of our #fun tags, and curating fun topics.
If you missed out on the Fun Drop, but want to start earning some FUN curation rewards you can buy some $FUN on Hive-Engine. We have put 20,000 FUN tokens up for sale as a way for you to start having some $FUN curating #fun posts. Proceeds from the sale will be used for continued LOLZ Project development.
Project Phases and Milestones
The LOLZ project has come a long way in the last few weeks and we are happy to say that thanks to the support of our users we have been able to check off some pretty big "to do's."
Phase 1 - Create Tokens, Setup Mining Scripts, and Introduction - ✅ Done
Phase 2 - Pre-sale of FUNM Tokens - ✅ Done
Phase 3 - Pre-Mining Period - ✅ Done
Phase 4 - Setup FUN and LOLZ Tribes and Conduct FUN Airdrop - ✅ Done
Phase 5 - Enable Delegation and Setup Curation Accounts - ✅ Partially Done
What is Left To Do?
We thought it would be months before we managed to get to this point, but here we are just a few weeks after announcing our plans for the FUN Tribe with it (and it's sister LOLZ tribe) fully launched. Again, thank you so much to everyone who supported us by buying FUNM tokens and other collaborations. We would not be here with out you!
That said, we still have some work to do.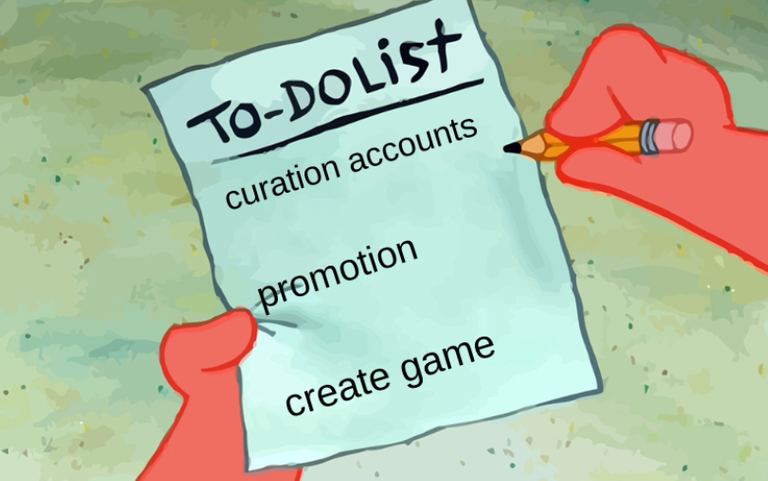 Curation Accounts
Now that the tribe has been launched we will work towards setting up curation accounts. We have started an official LOLZ and FUN curation account (@lolz.curation) and plan to have an associated curation trail.
Of course we will also include LOLZ and FUN as tribes we curate in LOLZ Defi. We have already setup our those curation accounts (@lolz.lolz and @lolz.fun), and will soon add them to the LOLZ Defi program so that you will be able to delegate your $FUN and farm $LOLZ. We have not setup delegation on $LOLZ at this point, however, we will be adding it to the dividends that can be earned.
We also plan to work with the Curation Cartel to have FUN included in their curation efforts now that delegation is enabled.
In addtion, we have staked some $LOLZ and $FUN on our sister bot @meme.bot, and will shortly be delegating some $FUN to one of our other favorite bots @hivegifbot. Both of these bots upvote their users so just by calling these fun bots you will be able to earn a little $LOLZ and $FUN.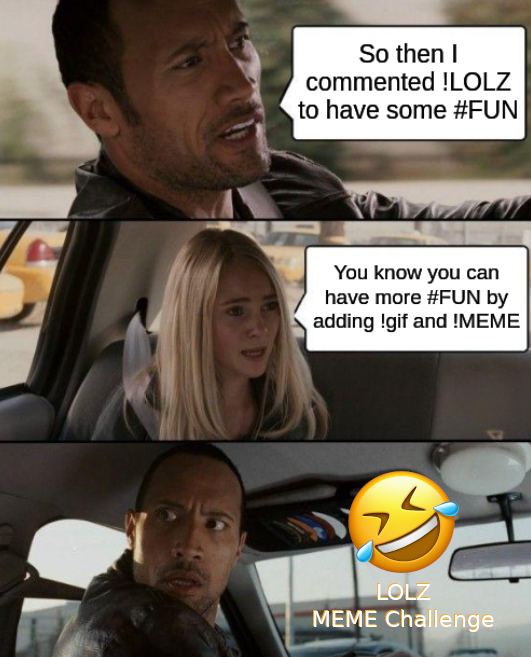 FUN Games
Now that the tribes are up and running, we will have some more time to start working on some other ideas we have had rolling around in our noggins. The biggest one that we are wanting to tackle is a NFT based trading game. We are just at the concept stage right now, but are beginning to work to flesh out the ideas and build partnerships to help make it a reality.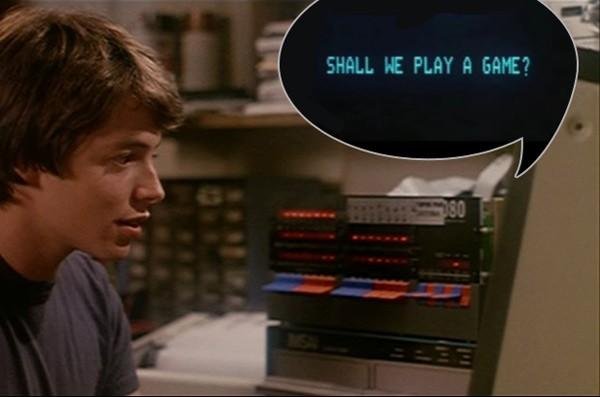 source
Who Wants to Have Some FUN?
We need your help to spread the news about the FUN tribe, so we are giving our usual LOLZ Free For All airdrop FUN new make over!
You can earn up to 10 FUN by taking the following easy steps while this post is active (ends August 29):
Comment below and tag a friend (1 FUN per friend, up to five friends)
Re-blog this post and tell us you did in the comments (5 FUN)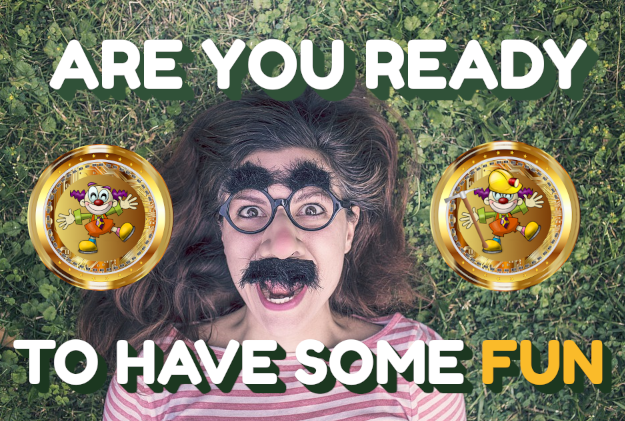 staring source
About the LOLZ Project
The LOLZ Project is an engagement project with the mission of spreading laughter and joy on the Hive blockchain.

---
---