PGM's SANVALENTINE EVENT , share the love of PGM with everyone!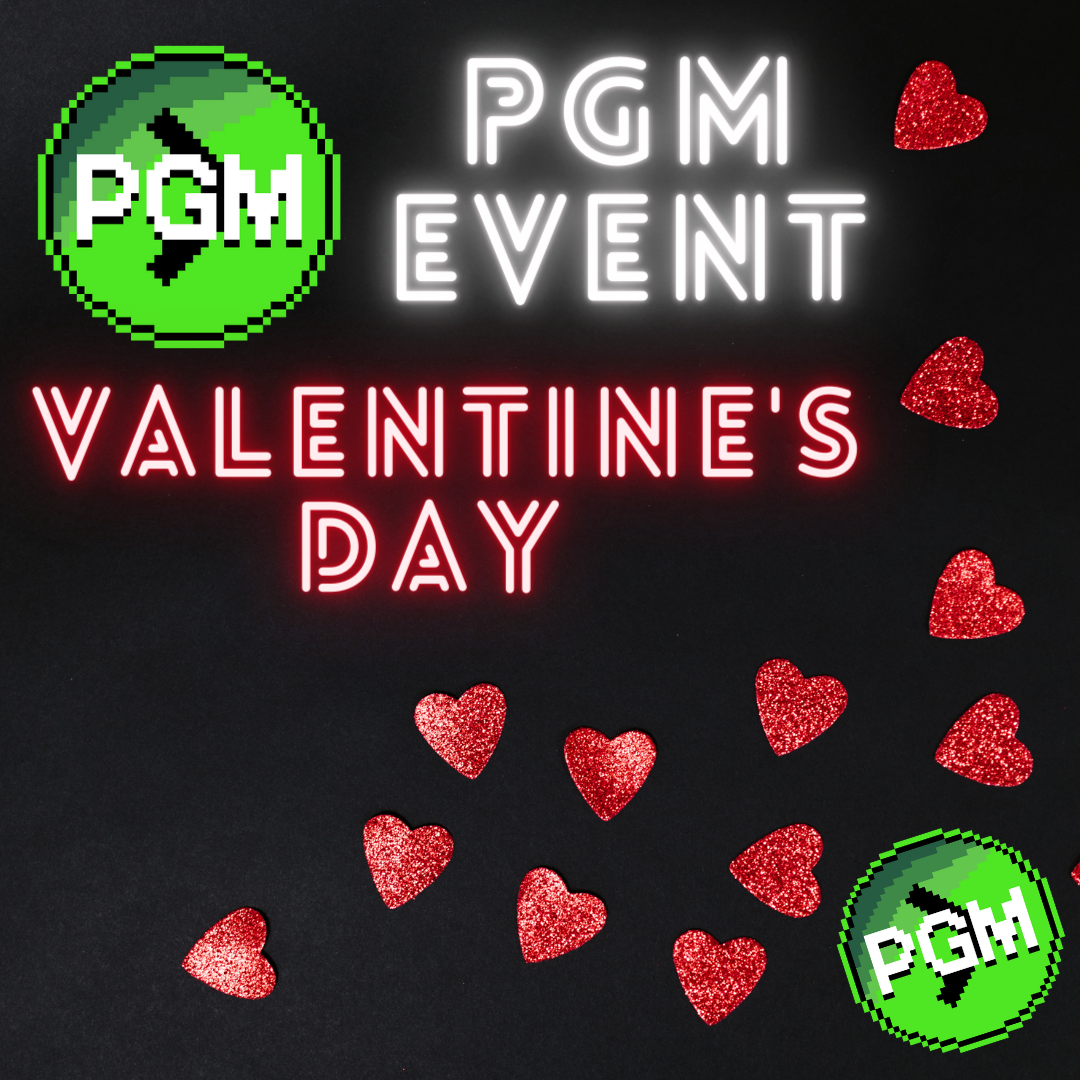 ITA
Hello everyone in the PGM community, today we are here to share PGM's Valentine's Day event , which with a few simple steps will allow you to win some prizes in recognition of your love!
In fact what you need to do is very simple , share with your friends in the Valentine's Day week starting today and ending with the payment of this post , the love you feel for PGM , write down everything you love about the project and try to explain why you don't sell all of PGM!
To be fully eligible for the contest we ask a couple of very simple things of you:
re-blog
Comment with your love for PGM and mention 2 friends.
Another support you can give PGM to continue funding the project is to make a Tweet using the PGM tag and share this event or vote for the post.
To find a lot of info on PGM please see this link: https://linktr.ee/pgmtoken
---
PRIZES
The prizes we will be giving out are as follows:
1 HBD
5 HIVE
50 PGM
40 LUV tokens
500 PGM token
20 Alive token
As many as 6 prizes will be divided among the participants, and for this the participants will be chosen at random via a lottery. All for a simple comment and re-blog.
---
We hope you enjoy all these events we are doing and have a lot of fun. We would like to remind you to join the discord server of PGM so that you don't miss any news and so that you can ask questions or see everything that PGM has to offer so that you can discover some of PGM's features that will make you fall even more in love with the project that we carry on together with the whole community with so much love and thanks above all to the love that you give us every day under the posts.
---
---
---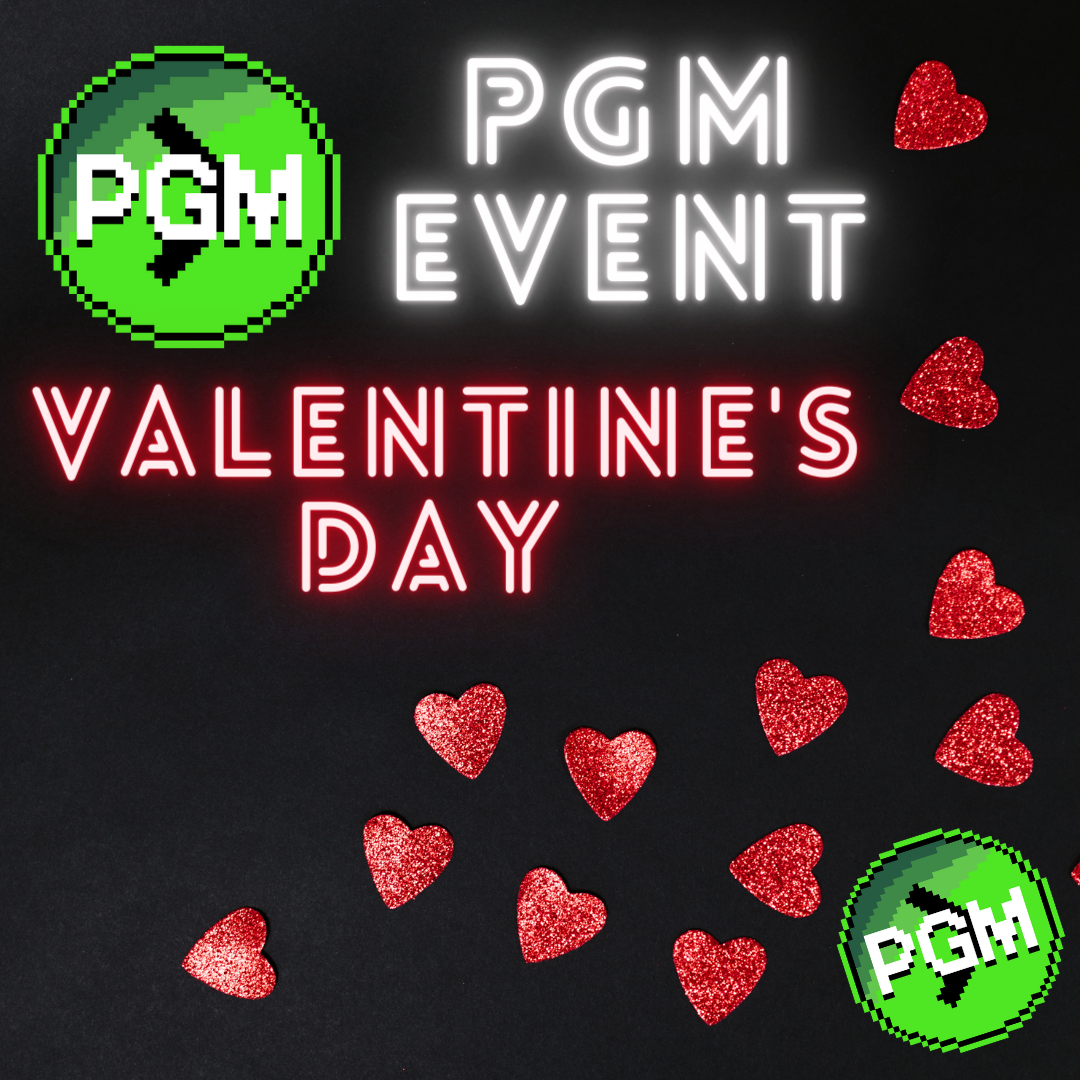 ITA
Ciao a tutti amici della community di PGM, oggi siamo qui per condividere l'evento di San Valentino di PGM , che con qualche semplice passaggio vi permetterà di vincere qualche premio come riconoscimento del vostro amore!
Infatti quello che dovete fare è molto semplice , condividere con i vostri amici nella settimana di San Valentino che inizia oggi e finisci con il pagamento di questo post , l'amore che provate per PGM , scrivete tutto quello che amate del progetto e cercate di spiegare perché non vendete tutti i PGM!
Per essere totalmente idonei per il contest vi chiediamo un paio di cose semplicissime:
re-blog
Commentare con il vostro amore per PGM e menzionare 2 amici.
Un altro supporto che potete dare a PGM per continuare a finanziare il progetto è quello di fare un Tweet utilizzando il tag PGM e condividendo questo evento oppure votare il post.
Per trovare un sacco di info su PGM vi invitiamo a vedere questo link: https://linktr.ee/pgmtoken
---
I PREMI
I premi che andremo a distribuire saranno i seguenti:
1 HBD
5 HIVE
50 PGM
40 LUV token
Delega da 500 PGM
20 Alive token
Ben 6 premi che verranno suddivisi tra i partecipati , e per questo i partecipanti verranno scelti a caso tramite una lotteria. Il tutto per un semplice commento e un re-blog.
---
Speriamo che tutti questi eventi che stiamo facendo vi piacciano molto e vi facciano divertire. Vi ricordiamo di entrare nel server discord di PGM per non perdervi nessuna news e per fare domande o vedere tutto quello che offre PGM per far si che voi possiate scoprire qualche funzionalità di PGM che vi faccia innamorare ancora di più del progetto che portiamo avanti insieme a tutta la community con tanto amore e grazie soprattutto all'amore che ci date ogni giorno sotto i post.
---
---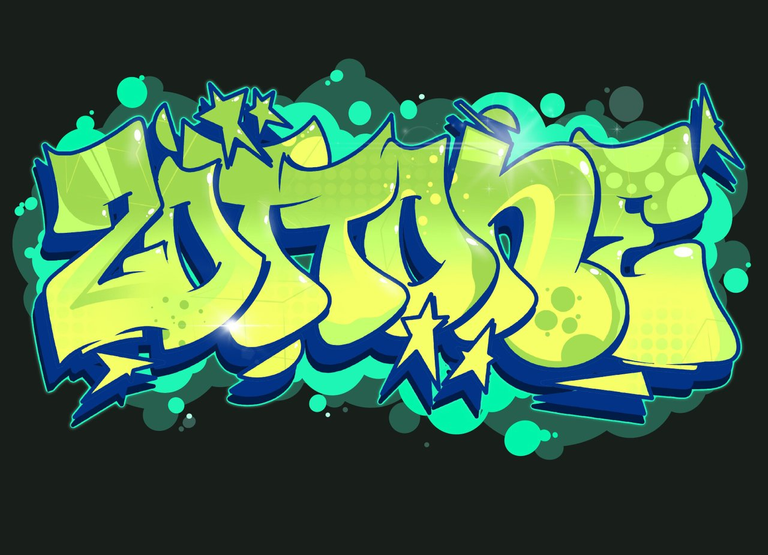 Follow me on
TWITTER ---> https://twitter.com/zottone444
TORUM ---> https://www.torum.com/u/zottone444
HYPPER ---> https://hyprr.com/profile/zottone444
NOISECASH ---> https://noise.cash/u/Zottone444
READCASH ---> https://read.cash/@Zottone444
BLURT ---> https://blurt.world/@zottone444
JOIN ON TELEGRAM ITALIAN GROUP ---> https://t.me/hiveitaly
FOLLOW HIVE ITALIA ON ---> Twitter -- Instagram -- Fecebook
photo by me / @thgaming
---
If you want to buy/sell Dcity cards with the PGM token from the NFTM.art shop click here
---
My private socials
Instagram---> ale_zotta_
Twitch ---> zottone
---
Links that may be useful to you for the PGM token
Buy it here
If you don't know how to buy the PGM token click here
If you want to know what projects we collaborate with, click here and here
If you want to become a sponsor of the project click here
joins the PGM discord server
FOLLOWE PGM ON TWITTER
Buy games by paying with hive-HDB-Pizza Token here @thebeardflex
To buy my microphone click here
To join my fortnite community click here
@badpupper
@qoogohome
@nahueldare3627
@bot-bdbhueso
@engilhramn
@amaari
@hurtlocker
@benthomaswwd
@bokica80
@trentonlundy1
@pedrobrito2004
@mad-runner
@libertycrypto27
@lolz.pgm
@candnpg
@underlock
@c3r34lk1ll3r
@eijibr
@synergized
@lozio71
@noroi
@tokutaro22
@tinyputerboy
@arpuch
@bencwarmer
@flaxz
@beststart
@coquicoin
@splinter100dedos
@timehacker
@atma.love
@kryptofire
@bechibenner
@arc7icwolf
@fun.farms
@operahoser
@freed99
@servelle
@nftfrappe
@dk1trade
@aliveprojects
@valentin86
@lordshah
@edgerik
@neoxvoter
@heartbeatonhive
@imno
@vaynard86
@hive-117778
@ahmadmangazap
@krueger053
@crazyphantombr
@moeenali
@yeckingo1
@jdike
@hankanon
@luislrt
@davot
@gondek
@emaxisonline
@stea90
@noctury
@kvinna
@mvl2304
@pousinha
@uveee
@uthantzin
@elgringoviejo2
@florenceboens
@arkasz
@krakonos
@quekery
@rtonline
@mizuosemla
@enginewitty
@felixgarciap
@svanbo
@pregosauce
@myothuzar
@miketr
@danideuder
@savvytester
@ricardoeloy
@stefano.massari
@ydaiznfts
@darmst5339
@tengolotodo
@lipe100dedos
@hive-103505
@mein-senf-dazu
@acgalarza
@callmemaungthan
@kaibagt
@maurojd
@zottone444
@naythan
@itharagaian
@reiseamateur
@isiksenpalvoja
@middle-earthling
@elikast
@mypathtofire
@ivanslait
@dstampede
@kryptogeier
@bananofarmer
@kryptodenno
@mehmetfix
@thoth442
@dewabrata
@mario89
@jfang003
@drunksamurai
@thgaming
@genming
@rocinanteprimo
@azj26
@davidxxl
@xykorlz
@web-gnar
@ianballantine
@entrepidus
@salamera
@osomar357
@suhlaing
@alicia2022
@cpol
@blitzzzz
@ladymisa
@from-mars
@thisisawesome
@flaxz.alive
@kojiri
@spryquasar
@memess
@pero82
@gregory-f
@ynwa.andree
@circlebubble
@steem-holder
@daje10
@solairitas
@hoosie
@shiftrox
@familiadare
@lorddiablo
@mxm0unite
@serhotest
@hannes-stoffel
@new.things
@luizeba
@beeminer
@vocup
@asynckronism
@hhayweaver
@barmbo
@bigtakosensei
@javivisan
@davidthompson57
@nilarwin
@hive-143869
@lotto-de
@astrocreator
@valdiva
@splinterob
@cursephantom
@iamraincrystal
@thedoc07
@atnazo
@sonyared
@princekham
@skuration
@skgcrypto
@chaosbug
@mv-curacion
@stewie.wieno
@adysscheryl
@thealliance
@dragon-ti
@prinzvalium
@chapelle
@guurry123
@invest-time
@hive-135941
@pirulito.zoado
@caracol32
@siphon
@elkingplayer
@cantfoldaces
@michupa
@bitcoinflood
@assassyn
@splintercell-01
@chechostreet
@bilidrg
@ternizator
@daniarc
@egistar
@kirstin
@bobthebuilder2
@tampilyne
@curator50
@galdor100max
@misterc
@kqaosphreak
@jim-crypto
@manuvert
@jimmy.adames
@dynamicrypto
@splinternews
@solymi
@rzc24-nftbbg
@healjoal
@definethedollar
@heruvim1978
@tawadak24
@rachaeldwatson
@chubb149
@eddwood
@shawnmichael-gt
@ironshield
@dagz
@metronet
@bitandi
@robibasa
@andy-vibes
@quotidien
@chuiiiiiiii
@karmaa13
@torran
@indiebandguru
@nane-qts
@dracozauberer
@sonaker
@cryptochroma
[mention for PGM users , if you no longer want to be mentioned tell me now I will take you off the lists! ]
Posted Using LeoFinance Beta
---
---