Let's Cooked Freshly Harvested Unripe Bananas
Hello wonderful hivers of @foodiesbeehive happy new week it's been a while since the last time I shared my recipe here. I hope you're all fine and healthy.
My son was paddling with his friends that came only once a week to catch fish when they saw this unripe bananas on the tree. They didn't missed the chance to grab it before the others do. And while waiting for all of to be ripped I'll be cooking some banana chips. Did you know that unripe bananas are more delicious to fry thinly than ripe ones. I also remember when me and my cousins was left in my aunts house we have nothing left to eat. Then I saw this unripe bananas I boiled it on wood because we were hungry. It went well because they have sugar it was delicious too. And now I have an alternate recipe aside from just boiling it.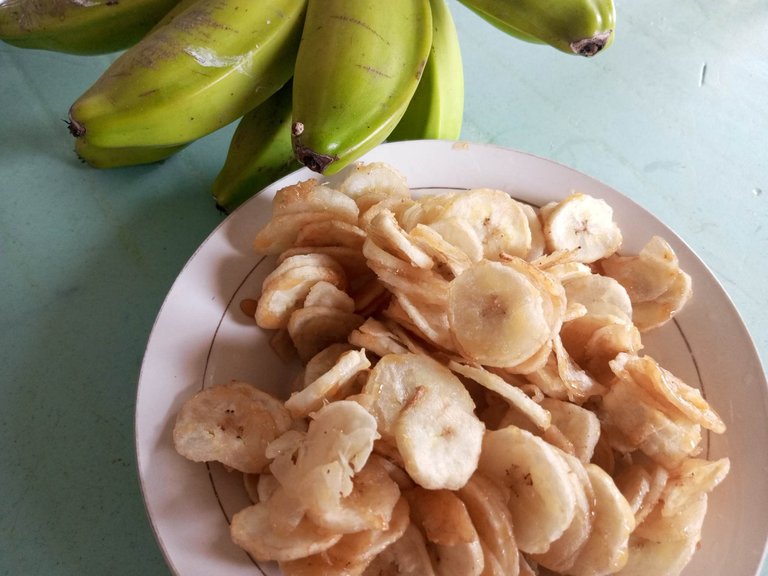 I was enlightened after I see the large bananas the size was really good for a banana chip. My daughter peel off the bananas and we already expect its resin to come out. Then she slice it thinly, my daughter will be a good chef someday because she's so fast when cutting the ingredients. I just beg her to be careful.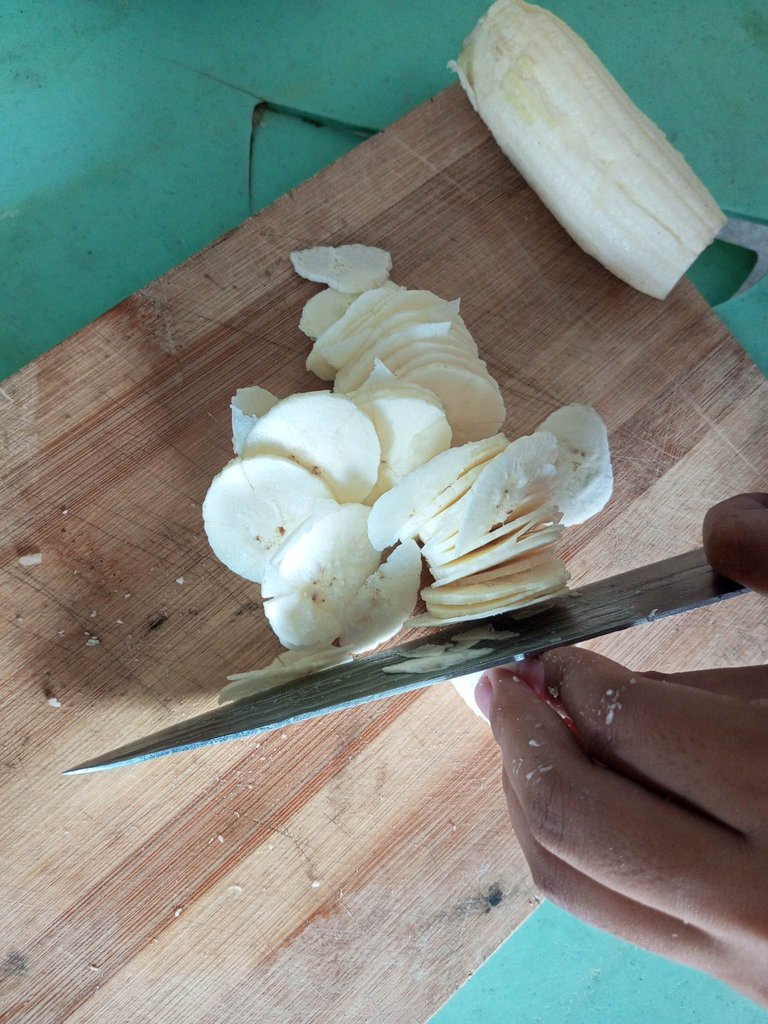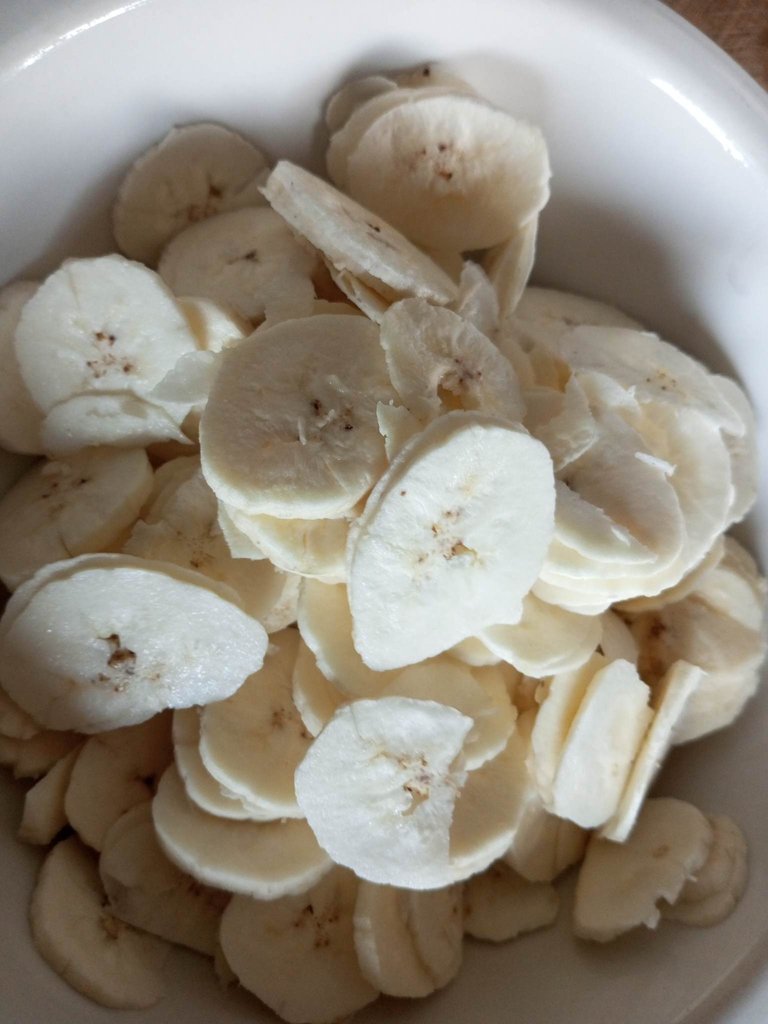 It's now frying time you need to deep fry this. Because we were not able to bring the bananas on the sun it will take a bit long to fry this stuff. Drain the excess oil and set aside. It's time to caramelised the sugar, I used light brown sugar four tablespoon I put it on the hot oil and wait for it to melt. Then I put the fried bananas and mixed them all together until their equal. And you're done crispy Banana chips are ready.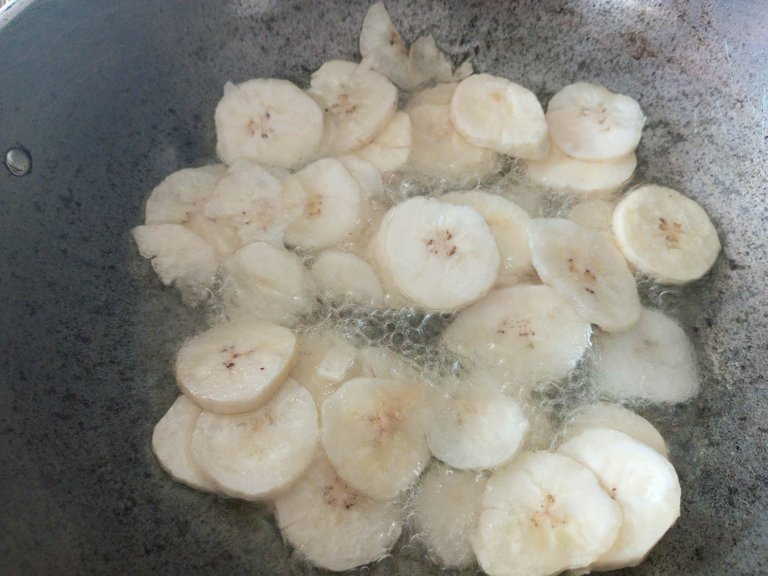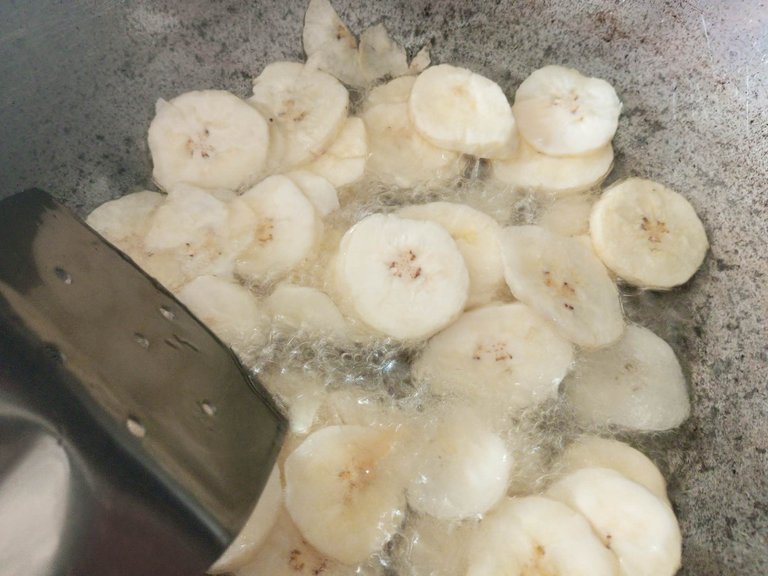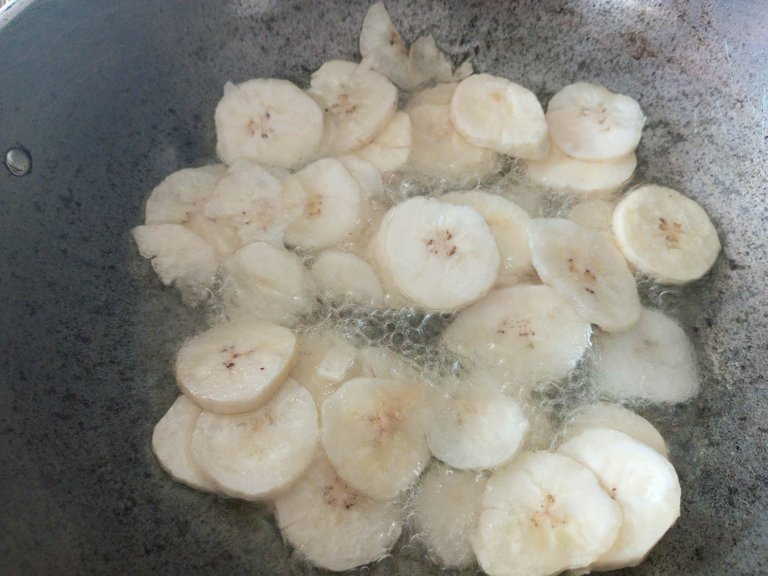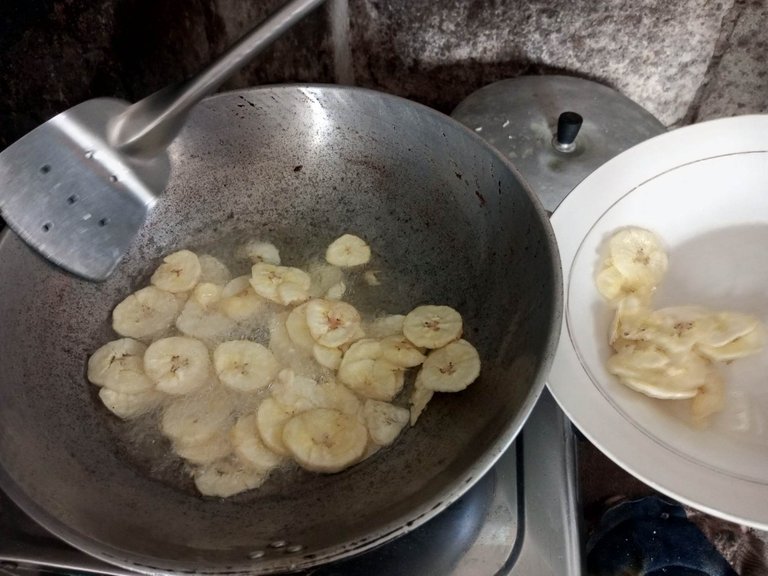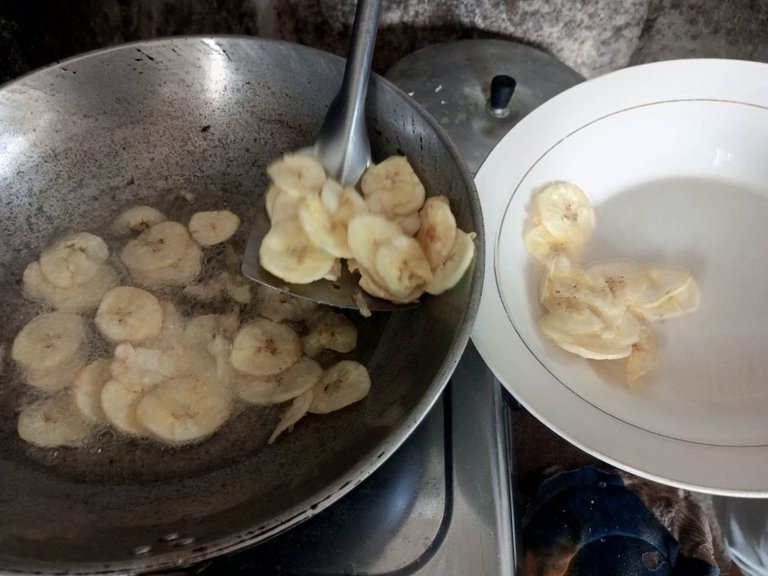 Finished Product
So perfect with coffee or juice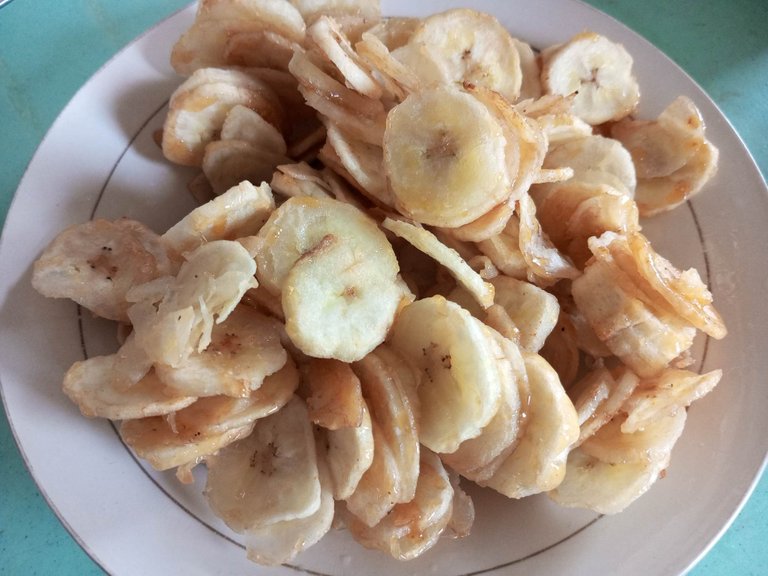 Thank you so much for dropping by.
Love lots, @usagigallardo015
---
---