HIVEBR AMA #22: Threads, LeoAds, HBR Stake, HBD Bonds... [ENG/PT-BR]
In this week reported on HiveBR's ama 22, we commented on the news at inleo, the changes at hivebr and suggestions from everyone. So, if you want to be up to date with the latest news happening at Hive, check out this Summary with the main information!
I'll be much appreaciated if you Upvote, Reblogs or give any Tips ( PIZZA 🍕, PGM 🎮, LOLZ 😆, ALIVE ❤️, etc ). Thanks and have good reading! 🍀

---
[ENGLISH VERSION]
---
INLEO - NEWS
Inleo made some changes to its Thread interface and also changes to LeoAds' advertising policy. Regarding Threads, they now index instantly, whereas before there was a time difference between being published on the blockchain and being indexed on the front-end. The transaction time in Hive is 3 seconds, but there was a longer delay, the thread that appeared was a "fake", because it was not indexed and went to error land when clicked. It is currently being indexed and is not going to error screens. This is important to deliver an interesting user experience so people coming from web2 don't have any problems.
Ads Policies: The ads were served by coinzilla, the problem is that they don't pay well and there is a limit of ads that they can serve for inleo, so after a while the empty banner would appear, which limits revenue of Inleo ads. They are introducing a direct advertising system, opening it up to general businesses, thus selling directly to companies. It will start with Hive projects and then open to the whole. The decision of which businesses can be announced will be made in a decentralized way by Leo Power holders. This will be done through weighted polls. The company buys direct advertising, so after a trial period there will be a pool asking whether it will continue or not. This type of poll will become available in the future.
Some tips on how you can earn more with LeoAds, based on what @taskmaster4450le has been doing. Focus on getting engagement on your posts; When creating your content, include plenty of SEO and keywords; Link your Posts and Threads, creating a continuity of content; Reach as many audiences as possible by creating content in the most diverse communities and formats (posts, threads, videos); Interact with other members with meaningful comments.
---
HiveBR
Staking is now available, so people who have liquid HBR can now stake it. Regarding the price of HBR, which is paired with Hive, it was commented that it was converted to the real in the same way, because Hive rose, but the price of the dollar fell.
Gossip Moment: The holorizing translation post received a notice from Hive Watchers. After explaining the situation, everything was fine. However, please note: Direct translation without adding any original content may result in a warning.
---
Inleo Curation
There have been some changes to Inleo's curation and the first of them is the use of tags. In the beginning, due to the transition period, the inleo and leofinance tags were being used, so both were accepted. However, now with the change already more consolidated, they are wanting to make this separation.
You can use the Inleo tag with any subject, being eligible to receive curation from LeoVoter. Leofinance has become a subcommunity within Inleo, exclusively about finance in general, so you can use the leofinance tag if you are related to this niche to receive curation from LeoVoter. In short, tag leofinance when it comes to finance and Inleo in general, counting finances too.
Post through the Inleo front-end for a better chance of being curated. Another point to help curate is to send the Inleo Link, because it helps curators.
---
@dalz Project - HBD Bonds
Dalz is a member of Hive who analyzes network data. He is launching a project called:
The general idea is to lock the HBD for 3 months, in exchange for receiving +10% on top of the profit already existing on the HBD, that is, currently it would give 30%, since the base interest is 20%. You can request redemption at any time, but you lose all income. Each bond quota is $100, with a limit of 10 thousand dollars.
His reputation on the network is well known, so the chance of it being a scam is low, but not zero. It's an experiment, so the risk still exists, there is no safety. Before anything else, read the post carefully and see if it makes sense to you.
---
Nexo Digital Event
The @nexodigital community is organizing:
Hive Cultural Event on November 25th. There will be a dance workshop, they will teach you how to create hive accounts and much more, check out the post to find out all the details.
The event will take place in Rio de Janeiro. The cost is R$30.00, which can be paid in Hive, HBD, or Nexo. Furthermore, if paid in HBD the cost will only be 1 hbd.
---
HSBI + Giveaway
HSBI is a consolidated project, it has been around for a long time and there are no whales against it. He does not currently have a large investment because the return is lower than leaving it in savings. A question of profit means that not so many people are interested at the moment and prefer to leave it in savings or another place with a better return.
The giveaway is not interesting content, it should follow guidelines. It would make sense when you want to promote something, give significant prizes, that draw attention to a purpose. The problem is that it lost the concept of a giveaway and became a mechanical, standardized copy and paste post. For a post like this to be interpreted as token farming is very small, because anything that represents a threat to the reward pool is considered a problem.
I asked this question out of personal doubt, because I was looking for a type of daily post that I could make, but that wasn't like the others. Every day I've been looking for giveaways to participate in, so I had the idea, which I even commented on, of making a post talking about the best giveways of the day. The difference from the others is that here I would be aggregating information, which brings value to people as they can go straight to the best ones, saving time and staying up to date with opportunities.
---
[VERSÃO PORTUGUÊS]
---
Nessa semana tivemos o ama 22 da HiveBR, comentamos sobre as novidades na inleo, as mudanças na hivebr e as sugestões da galera. Então, se você quer estar por dentro das novidades que acontecem na Hive, confira esse Resumão com as principais informações!
Fico agradecido se você upder dar um Upvote, Reblogs ou algum Tips ( PIZZA 🍕, PGM 🎮, LOLZ 😆, ALIVE ❤️, etc ). Obrigado e boa leitura! 🍀

INLEO - NOVIDADES
A Inleo fez algumas alterações na sua interface de Thread e também mudanças na política de anúncios da LeoAds. Sobre as Threads, elas agora indexam instantaneamente, sendo que antes tinham uma diferença de tempo de ser publicado na blockchain e ser indexado no front-end. O tempo da transação na Hive é de 3 segundos, mas tinha um delay maior, a thread que aparecia era uma "fake", porque não estava indexada e ia para uma terra de erro ao clicar. No momento, já está sendo indexada e não está indo para telas de erro. Isso é importante para entregar uma experiência de usuário interessante para as pessoas que vierem da web2 não ter problemas.
Políticas de Anúncios: Os anúncios eram servidos pela coinzilla, o problema é que não pagam bem e tem um limite de anúncios que eles podem servir para a inleo, então depois de um tempo aparecia o banner vazio, o que limite as receitas de anúncios da Inleo. Estão introduzindo um sistema de anúncio direto, abrindo para negócio em geral, assim vende direto para as empresas. Vai começar com projetos da Hive e depois abrir para o todo. A decisão de quais negócios podem ser anunciados será feito de forma descentralizada pelos holders de Leo Power. Isso será feito por meio de enquetes ponderadas. A empresa compra o direto de anúncios, então depois de um periodo de teste vai haver um pool perguntando sobre se ela continua ou não. Esse tipo de enquete vai ficar disponível no futuro.
Algumas dicas de como você pode ganhar mais com LeoAds, com base no que o @taskmaster4450le tem feito. Foque em obter engajamento nos seus posts; Ao fazer seus conteúdos, coloque bastante SEO e palavras-chave; Link os seus Posts e suas Threads, criando uma continuidade de conteúdos; Atinja o máximo de público possível criando conteúdo nas mais diversas comunidades e formatos (posts, threads, vídeos); Interaja com outros membros com comentários significativos.
---
HiveBR
O Stake já está disponível, então o pessoal que tem HBR líquido já pode deixar em Stake. Sobre o preço do HBR que é pareado ao Hive, foi comentado que ficou na conversão para o real na mesma, porque o Hive subiu, mas o preço do dólar caiu.
Momento Fofoca: A publicação de tradução do holorizing recebeu um aviso da Hive Watchers. Depois de explicar a situação, ficou tudo bem. Entretanto, fica o aviso: Tradução direta sem adicionar algum conteúdo original está passiva de levar um aviso.
---
Curadoria da Inleo
Houveram algumas mudanças na curadoria da Inleo e a primeira delas é o uso das tags. No início, por conta do período de transição, a tag inleo e leofinance estavam sendo usadas, assim, ambas eram aceitas. Entretanto, agora com a mudança já mais consolidada, estão querendo fazer essa separação.
A tag Inleo você pode usar com qualquer assunto, estando apto a receber curadoria do LeoVoter. Já a leofinance virou uma subcomunidade dentro da Inleo, exclusiva sobre finanças no geral, então pode usar a tag leofinance se tiver relação com esse nicho para receber a curadoria do LeoVoter. Resumidamente, tag leofinance quando for de finanças e Inleo no geral, contando finanças também.
Faça Post pela front-end da Inleo para ter mais chances de receber curadoria. Outro ponto para ajudar a fazer a curadoria é mandar o Link da Inleo, porque ajuda aos curadores.
---
Projeto do @dalz - HBD Bonds
O Dalz é um membro da Hive que faz análise de dados da rede. Ele está lançando um projeto chamado
A ideia no geral é travar o HBD por 3 meses, em troca de receber +10% em cima do lucro já existente no HBD, ou seja, atualmente daria 30%, já que o juros base é 20%. Você pode solicitar o resgate a qualquer momento, porém perde todo o rendimento. Cada cota de Bonds é $100, tendo um limite de 10 mil dolares.
A reputação dele na rede é bem conhecida, então a chance de ser um golpe é baixa, mas não é zero. É um experimento, então o risco ainda existe, não existe uma segurança. Antes de qualquer coisa, leia com atenção ao post e veja se faz sentido para você.
---
Evento Nexo Digital
A comunidade @nexodigital está organizando um
Evento Cultural Hive no dia 25 de novembro. Haverá oficina de dança, vão ensinar como criar contas da hive e muito mais, confira o post para saber todos os detalhes.
O evento acontecerá no Rio de Janeiro. O custo é R$30,00, podendo ser pago em Hive, HBD, ou Nexo. Ainda, se for pago em HBD o custo será de apenas 1 hbd.
---
HSBI + Giveaway
O HSBI é um projeto consolidado, já tem um bom tempo e não tem baleias contra. Ele não tem um grande investimento atualmente porque o rendimento é menor do que deixar nos savings. Uma questão de lucro faz com que não tantas pessoas fiquem interessadas no momento e prefiram deixar nos savings ou em outro local com melhor retorno.
O giveaway não é um conteúdo interessante, ele deveria seguir diretrizes. Ele faria sentido quando quer promover alguma coisa, desse prêmios significativos, que chame atenção para um propósito. O problema é que perdeu o conceito de giveaway e virou um post mecânico, padronizado de copia e cola. Para um post desse ser interepretado como farme de token é bem pouco, porque qualquer coisa que represente ameaça a pool de recompensa é considerado um problema.
Eu fiz essa pergunta por uma dúvida pessoal, porque estava buscando um tipo de post diário que pudesse fazer, mas que não fosse igual os outros. Eu tenho todos os dias procurado giveaways para participar, então tive a ideia, que eu até comentei, de fazer um post falando sobre os melhores giveways do dia. A diferença dos demais é que aqui eu estaria agregando informações, o que traz um valor para as pessoas já que elas podem ir direto nos melhores economizando tempo e ficando por dentro das oportunidades.
---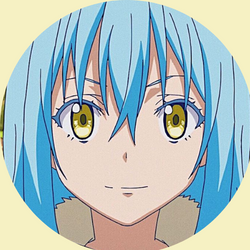 If you enjoyed the post, consider giving an UPVOTE⬆️. It'll help a lot, because with more HP I'll be able to create more posts. Thanks!👍
If you like finance, play2earn, anime, giveaways content, consider FOLLOW, so you'll receive my new posts in your feed.
Thank you for reading. See ya! 👋👋
Posted Using InLeo Alpha
---
---