Cool Battle! - The balance! [PT/EN]
Olá Splintermaníacos, bem vindos de volta!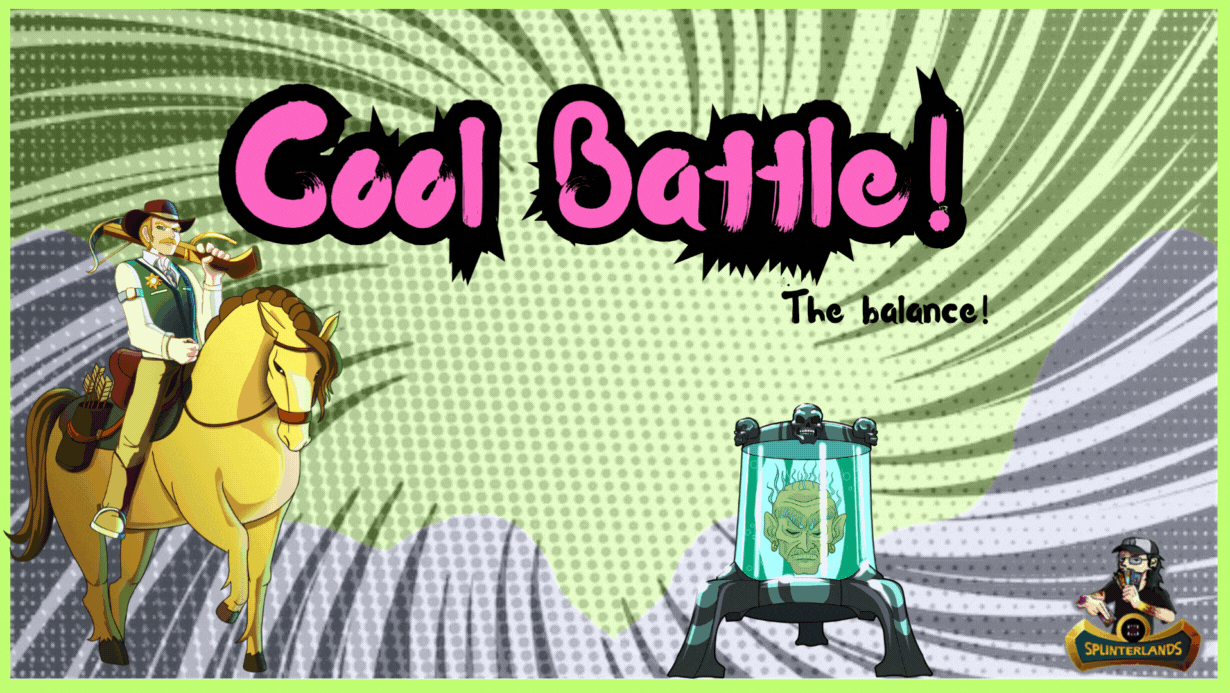 Talvez cada um de nós possua uma preferência de estilo de jogo. Alguns gostam de jogar mais ofensivamente, com muito monstros com ataque feroz, habilidade que aumentam os danos ou mesmo summoners que façam esse papel de aumentar a ofensividade dos monstros. Outros preferem jogar mais na retranca, com monstro e summoners que adicionam escudos. Mas posso afirmar que o equilíbrio tem me presenteado com bons resultados nas minhas batalhas.
Peças precisam ser encaixadas de forma eficiente e construir uma boa sinergia entre elas. Monstros que trazem mais suporte ao time, outros que são bons em promover a defesa e sem esquecer da ofensividade e capacidade de extrair vida dos monstros adversários é uma formula genuína de ganhar partidas, pelo menos, funciona muito bem para mim.
Eu encontro todo esse equilíbrio no elemento life ( que a algum tempo atrás era o elemento que eu menos gostava. você verá isso acontecendo nessa batalha que trarei a seguir!


Essa é uma batalha que muita quantidade de mana esta disponível, 59 de mana nos adiciona uma liberdade muito boa para construir um time mais caro. Também temos duas regras ativas. Uma delas é que todos os monstros irão acertar seus ataques, então não faz muito sentido apostar em em estratégias de esquiva. A outra é que monstros não podem se curar, mas minha intenção é utilizar escudos e a restauração de escudos para me ajudar a perder pouca vida.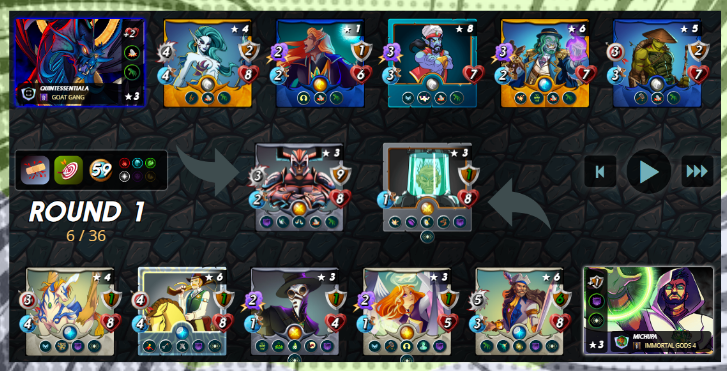 Alguns pontos a serem observados:
A primeira coisa que você deve observar é o combate direto que meu tank vai ter com os dois primeiros monstros inimigos. De forma estratégia, meu monstro tem uma capacidade muito boa de absorver danos e infligir danos indiretos a monstros com melee e mágico. Isso é potencializado por Amplify, presente no summoner.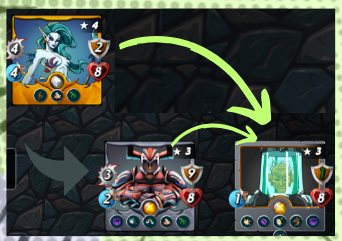 Um monstro que foi de suma importância no inicio, pois reduziu os escudos do tank a zero, poupando esforço para o resto do time e tornando mais fácil a morte dele.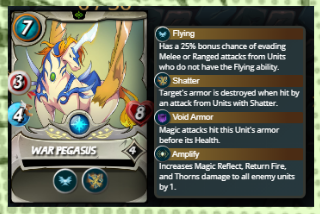 Um dupla que me deu uma segurança com escudos e foi muito importante na manutenção da defesa. Um adiciona escudos e o ouro repara aqueles que foram perdidos. Além disso, somam ofensividade, os dois juntos somam mais 6 de ataque para o time.

Finalizando, um monstro que possui uma ótima quantidade de ataque também defesas suficientemente boas para ser um possível tank se for necessário, além de adicionar suportes extras com suas habilidade.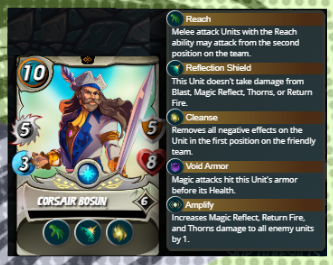 Concluindo, esse é uma de minhas composições favoritas e talvez seja a que mais uso em minhas batalhas, justamente por possuir um forte equilíbrio entre ataque e defesa, o que ajuda a encarar a diversidade das condições de batalha que encontramos pelo caminho. Algumas peças são trocadas de acordo com a situação, mas sempre que é uma batalha com uma quantidade boa de mana, essa será a minha primeira escolha!
Obrigado por ler até aqui e passar um tempo com minhas palavras. Até a próxima!

[EN]~
Hello Splintermaniacs, welcome back!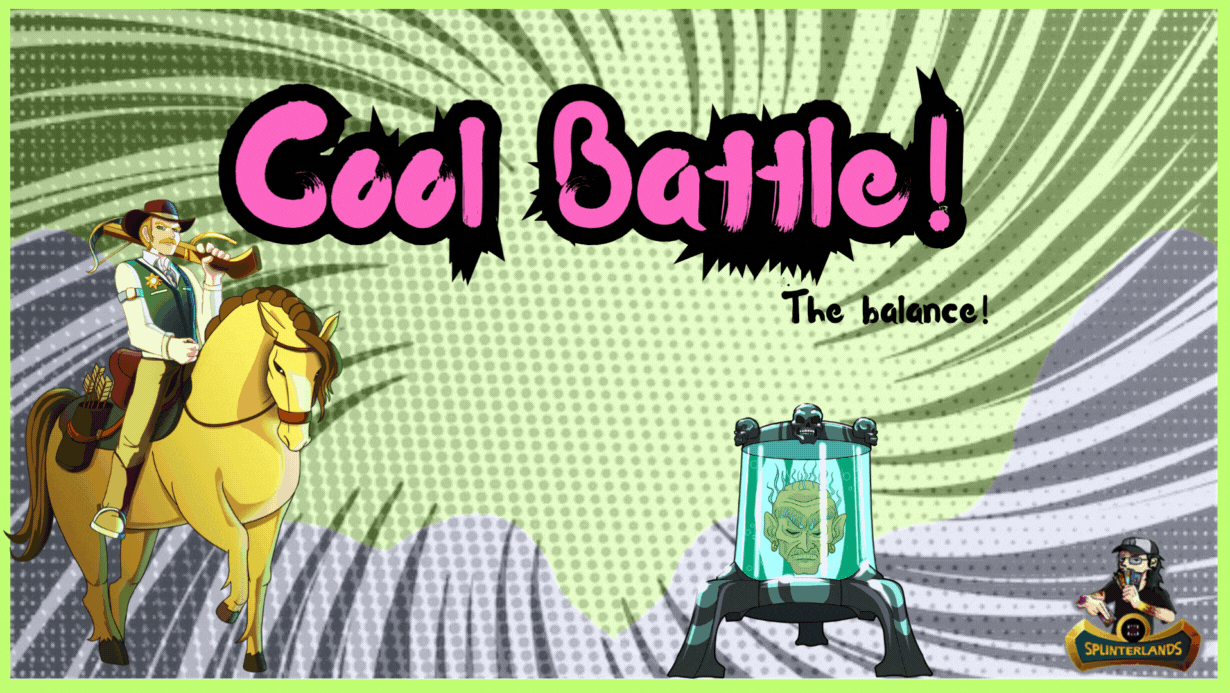 Perhaps each of us has a playing style preference. Some like to play more offensively, with lots of monsters with ferocious attacks, skills that increase damage or even summoners that play the role of increasing the monsters' offensiveness. Others prefer to play more on the back, with monsters and summoners that add shields. But I can say that balance has given me good results in my battles.
Pieces need to be fitted together efficiently and build a good synergy between them. Monsters that bring more support to the team, others that are good at promoting defense and without forgetting the offensiveness and ability to extract life from opposing monsters is a genuine formula for winning games, at least it works very well for me.
I find all this balance in the life element (which some time ago was the element I liked least. You will see this happening in this battle that I will bring next!

c523a8544d5db1dd78d47&

This is a battle where a lot of mana is available, 59 mana gives us very good freedom to build a more expensive team. We also have two active rules. One of them is that all monsters will hit their attacks, so it doesn't make much sense to rely on dodge strategies. The other is that monsters can't heal themselves, but my intention is to use shields and shield restoration to help me lose little health.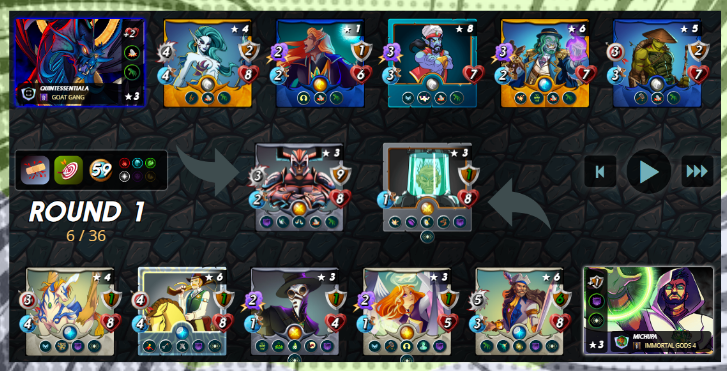 Some points to note:
The first thing you should notice is the direct combat that my tank will have with the first two enemy monsters. Strategically, my monster has a very good ability to absorb damage and inflict indirect damage to monsters with melee and magic. This is enhanced by Amplify, present in the summoner.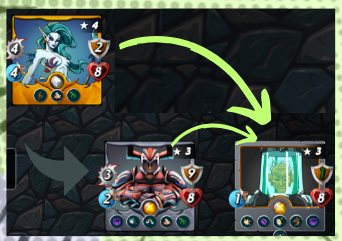 A monster that was extremely important at the beginning, as it reduced the tank's shields to zero, saving effort for the rest of the team and making his death easier.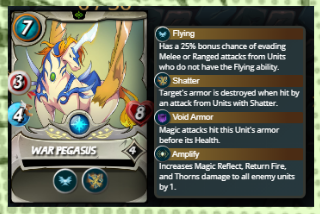 A duo that gave me security with shields and was very important in maintaining the defense. One adds shields and gold repairs those that were lost. In addition, they add offense, the two together add 6 more attack for the team.

Finally, a monster that has a great amount of attack also has good enough defenses to be a possible tank if necessary, in addition to adding extra support with its abilities.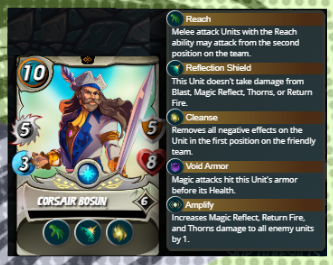 In conclusion, this is one of my favorite compositions and perhaps the one I use most in my battles, precisely because it has a strong balance between attack and defense, which helps to face the diversity of battle conditions that we encounter along the way. Some pieces are changed depending on the situation, but whenever it's a battle with a good amount of mana, this will be my first choice!
Thank you for reading this far and spending time with my words. To the next!
---
Credits:
Thumbnail background image: Source
Image editor: Canva
Screenshots taken from the game Splinterlands
---
Click on the image and use my referral link!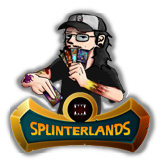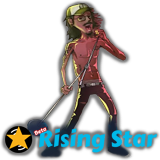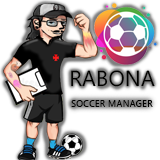 ---
---
---
---

---
---
---

---
---