Getting Help: An option that can be explored during difficulties.
One of the things that have become fairly obvious is that so many of us are nurtured to be independent to the point that we find it easier to bottle up our pains than to open up about them.
What happens when this becomes a habit is that people who are working on a particular project reach a point where they find it hard to make head or tail of the next thing they need to do to take their project to the next level.
It's like when a student is trying so hard to solve a mathematical question and they get to a point where they find it impossible to make progress. As someone that has had my fair share of fairly uninspiring experiences with mathematics, I know how exhausting it can be to come face-to-face with a brick wall while trying to solve such a question.
That moment of confusion can make your brain go in a slow-mo. Going forward becomes impossible and it can be very exhausting to be in that situation.
You know, that's exactly how life is and you can take this out of context and fit it into everything we do in life. There always come a moment when you come face-to-face with a brick wall while trying to do things.
---
Do you have an idea of how to go about such an obstacle?
---
While I particularly like the idea of facing this sort of confusion until you find a way out, the bottom line of this post is that asking for help is an option that can also be explored in such situation.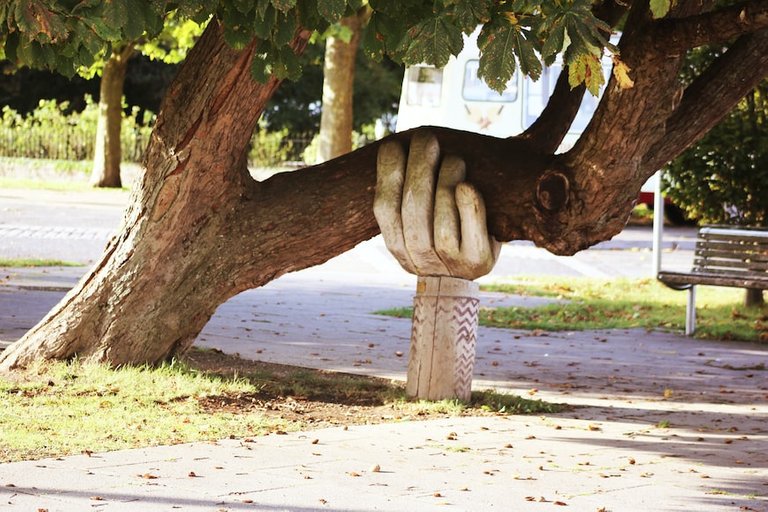 If you find yourself in a situation where you have to deal with things that are beyond your knowledge or beyond your capacity at that very time, you should be open to look around and ask for help. I genuinely don't think there's any shame in that.
The interesting part of this whole discussion is that even if you decide to ask, there is no guarantee that you will get help because not everyone is going to help. So, if you ever find yourself in a situation where someone is offering to help you in any situation, you have to take it as an honour to hold on to that helping hand.
NB: If you are more of an audio person, feel free to listen to this Podcast of mine. The 22nd episode is all about asking and getting help.
Thanks For Not Missing Any Full-stop Or Comma
Thumbnail Image taken from Unsplash.
---
---