Living for Lagos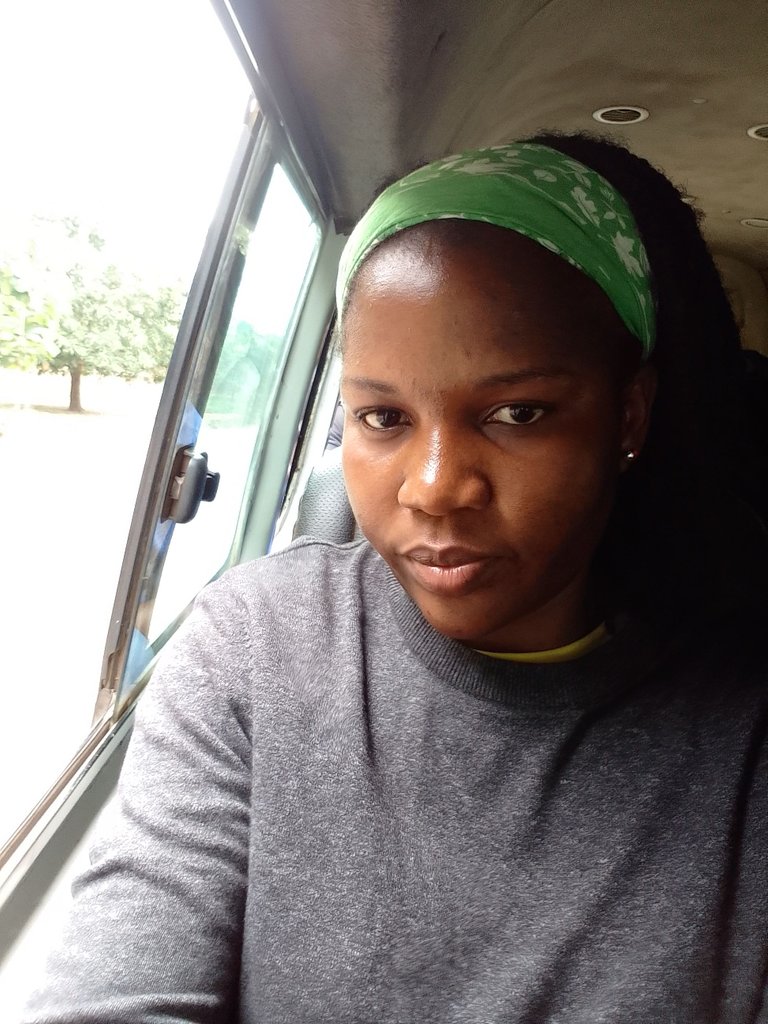 Image credit is mine
It feels like I was the reason behind this topic.
It all happened in 2017, I was working a in fabrics shop as a sales representative but the take home pay couldn't take me home. It was very meagre and not commensurate to the tedious tasks involved in the job. We worked six days in a week from 7am to 6pm daily.
Here in Jos, sales representative are not paid well and I don't like depending on anyone for my upkeep and other basic necessities, I love to work and earn my wages.
One cold evening my elder brother who lives in port-harcourt called me, as we were discussing he asked me about my job and I told him how stressful it was, he encouraged me not to leave there until we were able to get another job just because he doesn't want to cater for anyone beside our parents. So he called one of our cousins who lives in Lagos and he spoke about the complains about my present job, she said if I would work as a domestic help in Lagos, there was an available spot for me.
He called to inform me of the development, I was very happy I couldn't wait to quit that job to embark on this new one and also an opportunity to explore new environment, It was my first time traveling to Lagos, and also travelling all by myself.
The month was almost gone, I informed my boss about my intention to leave Jos for Lagos, so he can get someone to replace me which he did and I was relieved of my duty.
I prepared to leave for Lagos, it wasn't hard for my parents to give their consent because the person who got the job for me is a relative who lives in Lagos. The only issue was "would I be able to travel alone?" Which of course I boldly defended.
That morning, I went to the park boarded a mini bus which I continuously asked if they were heading to Lagos, they said Lagos was the last bus stop. I bought my ticket and entered the bus, I bought gala and coke and enjoyed in excitement as I was filled with joy in my heart. The freedom to travel was given to me.
The journey began smoothly after a long drive we got to a place by 6pm and the driver announced that we were in the last bus stop, everybody came down, I became even more excited when I came down I began to ask if this is Ojota with the mindset that I was already in Lagos but to my greatest suprise it was somewhere in Ogun State. oh! My God! I turned around in disbelief hope it is not what I watched in the movies that is about to take place now, so I rushed to the driver to explain to him that I was going to Lagos and I confirmed that this bus was going to stop in Lagos, he started yelling at me that I would have told him since so he can get me on a bus that will take me to Lagos, looking at him my eyes felt peppery, tears filled my eyes the thought of what to do was nowhere to be found, my head was blacked out I could only cry. The driver zoomed off, where do I go from here, I refused to call my mum because she will be worried as to that was her only fear.
Dragging my grey ecolac box, I walked to only God knows where. I was thinking of what to do, the park around there has no bus leaving for Lagos that day until in the morning, what will I do now? As I was still in the chains of my thoughts, I heard Ojota, Lagos more like a continuous scream, Looking across I saw a white and yellow colour Bus standing close to the bus was a man on Jean trouser and native wear with cigarette on his lip screaming Ojota! I quickly crossed over without a second thought I asked where is this bus heading to and I was told Lagos, how much? I asked hurriedly he said N3000, I checked my purse brought out 3000 and paid that was actually the last seat I took and the bus was filled.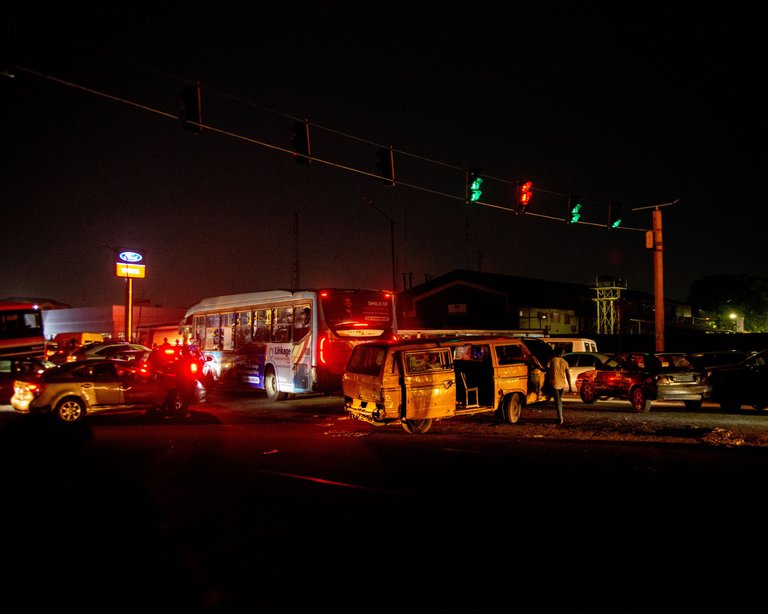 Image source
The bus left at 8pm, we got to Ojota by 1am, I called my cousin to tell her that I was in Lagos already but sadly she said she can't come out by that time to come and pick me because her place was very far from Ojota, so she pleaded with me to find somewhere and wait on 6am or 7am. 'What a journey?" I had no choice but to sit on my ecolac box and wait until it's 6am.
At 7am she came to pick me up, I was tired and unhappy but thinking about my new job kept me sane and hopeful all the time. We went straight to my work place, I got interviewed, went for hospital check ups and was employed. Bonding with the kids kept me going each day, I love my new job with passion, I was given free and comfortable accommodation, food and other necessary things, the pay was good too.
It was quiet an experience for me, the one I would live to remember.
---
---