Another update of photos from my phone
As mentioned, we are still working hard on a number of different fronts. I guess its time to share some of these photos from my phone.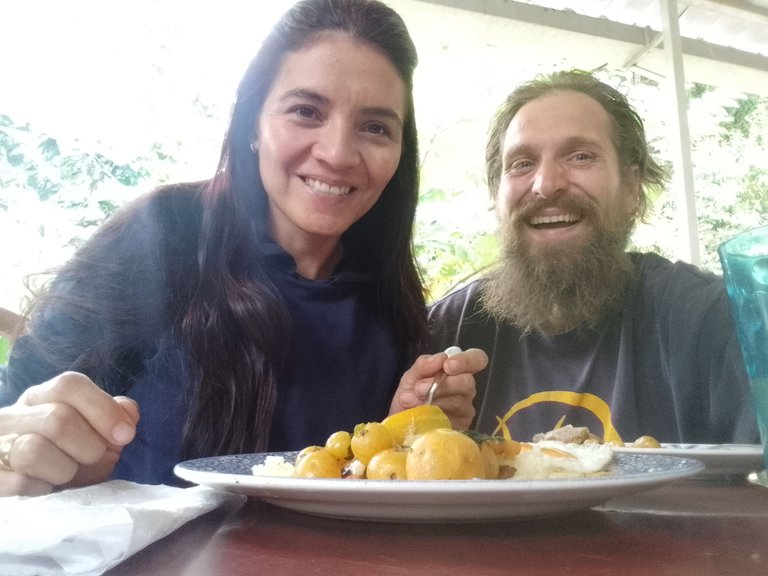 @ecoinstante has been pulling up carrots and yellow potatoes from her garden, and they are delicious. Its been a long time since I've had a carrot with such flavor, and it seems we finally are getting the knack of these local yellow potatoes, which also are quite flavorful.
I'm going to need that energy as I head down to the river to move some rocks.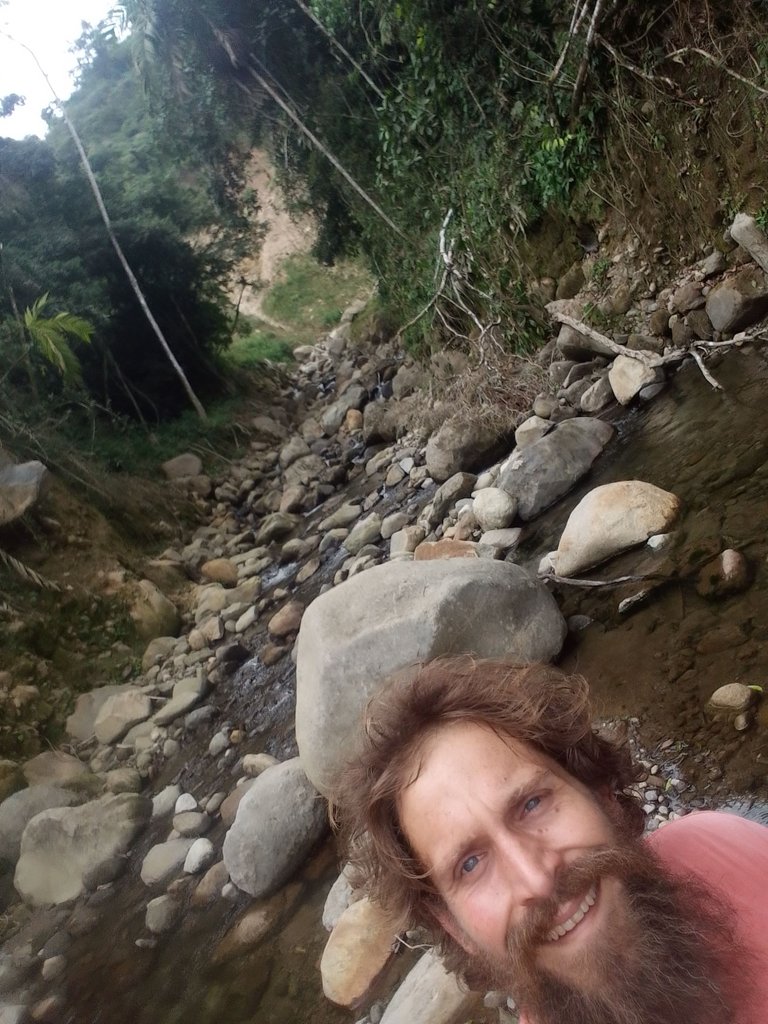 Below our farm is this flowing river, and where once we had an island jungle for camping out, now the riparian zone is clear. We are working very slowly to arrange the rocks better, more pools and less rapids. This is for me approved science now, and I am happy to make experiments and see what happens (observation).
One thing there is definitely room to do is to make a nice beach, but right now it is full of rocks. So there will be a lot of work to arrange everything, but there is no rush, we are developing the project slowly over time.
Part of our property was landslided away, although it seems like the other side of the river had some big ones too, higher up the river. When we bought this property we inherited an agreement with some old dudes who are growing beans and some other stuff.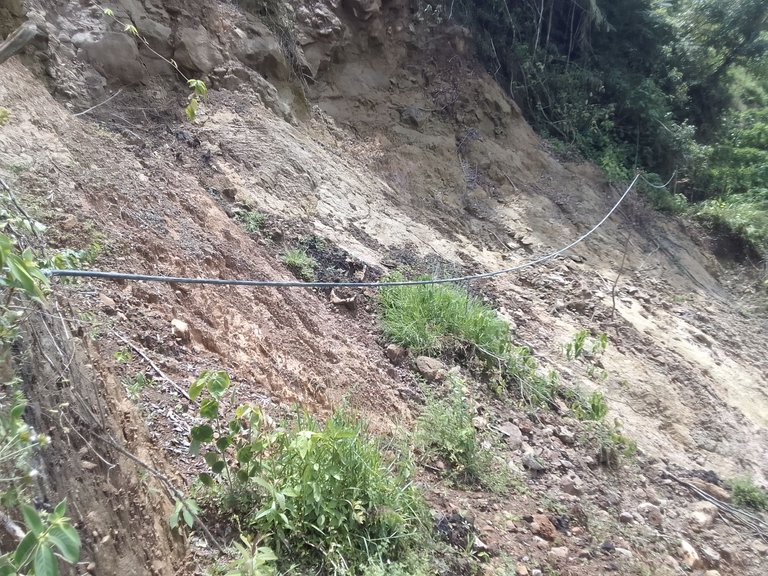 Of course we have some restoration work to do. I will keep you up to date with new photographs.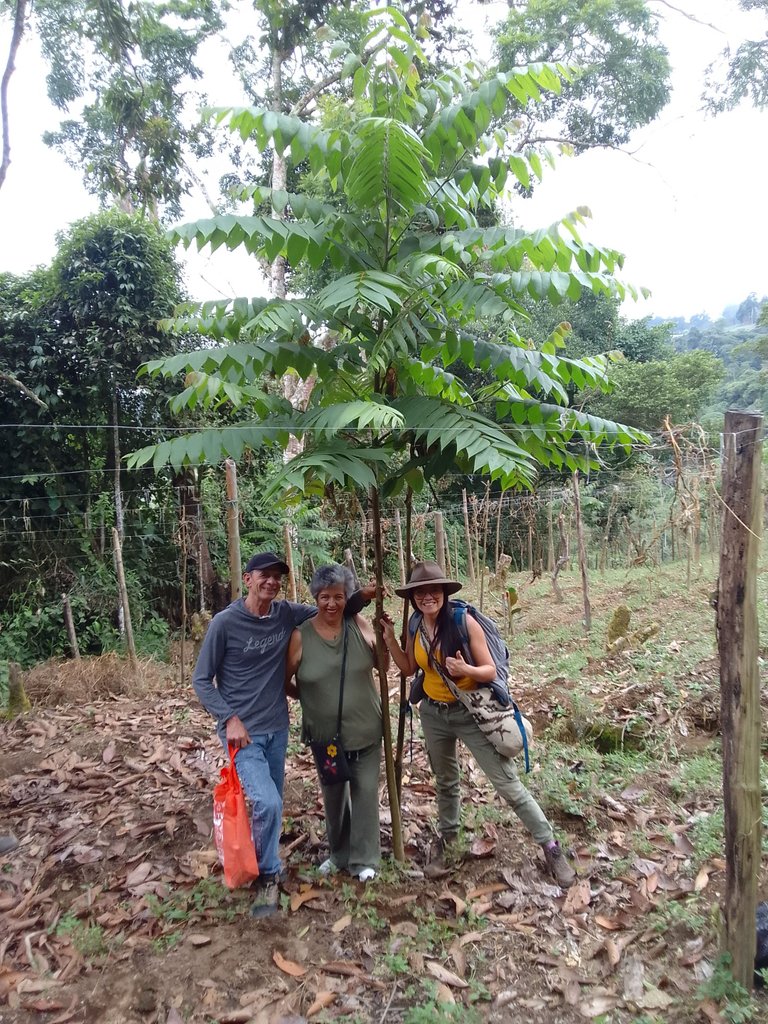 Some of these areas have trees that we planted as much as 18 months ago, and they are looking really good, above is @ecoinstante with an Andean Walnut.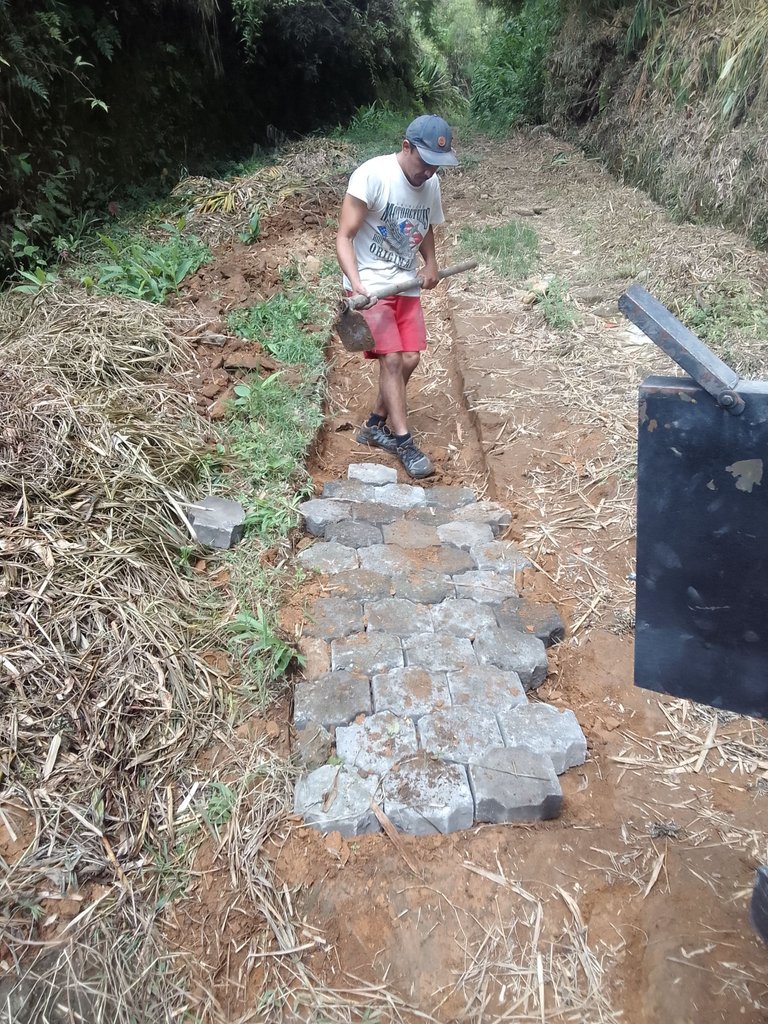 And we have been making very good progress on our roads, I should have some great new pictures this week to share with you all in a few days.
What have you all been up to? Share a selfie or a link with me for a upvote!
Freedom and Friendship
---
---