My Journey Through Changing Schools and Cities
Due to my father's government job, I changed many schools and some cities in my childhood. It's a good thing that I did when I was very young. Changing schools and making friends at an older age is always difficult, if you are a shy boy like me it becomes even more difficult. I was not like this in childhood, I don't know when, how, and why I became like this. A student experiences many things in life, many things are not clear to us and we all are very excited to know about it.
We all can never forget the time spent with our friends, already we all are busy with our own lifestyles but still, whenever we meet, we remember those old things from school. There is a different pleasure in remembering those old golden days. Here I can say with full confidence that if you have been studying in the same school since childhood, then you must have some friends who have been with you since childhood. It's quite possible that he or she is still with you and you have regular conversations with them.
---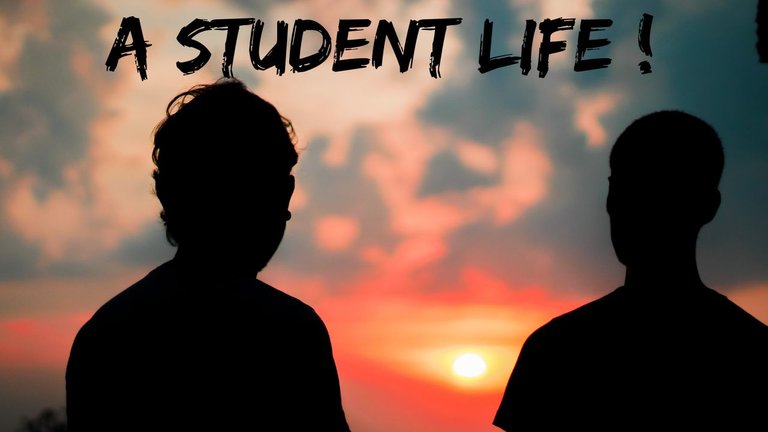 ---
Made Via Canva
I did not achieve much in my student life but I am happy that I met very good friends there and am still in touch with some of them. Some of them even work with me, which is even better. Hey, sometimes old friends tell some things in front of office people which they should not tell. Sometimes one feels embarrassed to hear those childhood things in front of others. Perhaps some such experiences must have happened to you too.
Friendship is such a priceless treasure that not everyone gets it. You may have friends where you work or somewhere else, but my friends who know everything about you and understand you are very rare. If you also have such friends, then consider yourself lucky. Even though some of my friends are special, I don't talk to them that much, we mostly meet only when they all get together during holidays. Mostly everyone comes home only during Diwali, Holi, or any big festival. I consider myself very lucky that I got a job in my own city.
As time passes, it is becoming increasingly difficult to trust people. Some people are fond of making more friends but I am not at all, I make only a few friends and am happy with them and this is also a very good way. We all are friends, we work in different fields, and maybe in the future, we all open some business together. Whenever we meet, we definitely talk about it but no one takes it seriously.
---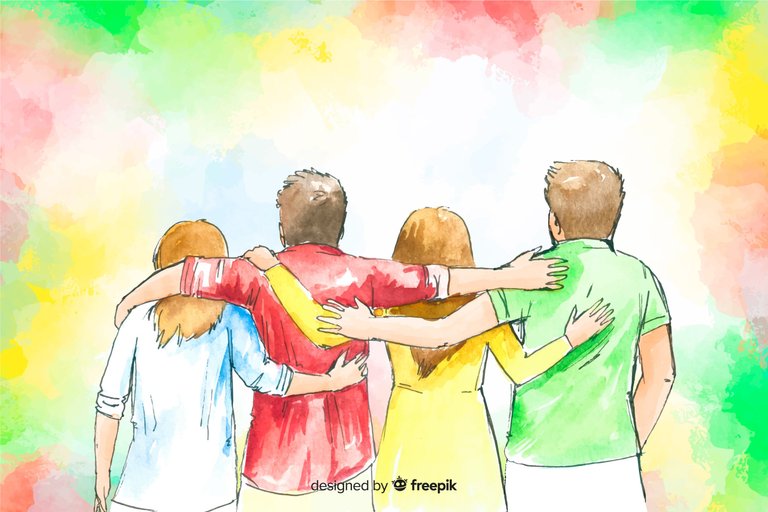 ---
Before starting anything new, it would be better if we first collect some money and then make some decisions, this is just my opinion, I don't know what will happen in the future but still, I will be happy with this, I have some very good friends. And this is a matter of great happiness for me. I have made many friends since my student days but I did not talk to them that much, so now I do not talk to them that much. But my school friends are still in touch with me and it feels good to see that. I am in touch with only a few of my college friends, I also talk to them occasionally. What I like about friendship is that your true friends always stay with you no matter what your times are, good or bad. Never clap with one hand, you also have to make efforts for it.
I think if you all follow these small things then together we can bring a big change.
see you in the next post, till then Keep learning and keep exploring...
---
If you are not playing the Splinterlands and Golem Overlord games then feel free to join my referral 😁
My splinterlands referral
My Golem Overlord referral
A few posts from my past that might be helpful for you.

10 daily comments ✅
Ecency Boost ✅
Help others ✅
wish me luck 😅
Thanks a lot for staying till the end 😃🙏, Let me know what you think.
Never forget one thing you should be grateful for because what you have someone has a dream of that. So learn to be grateful. Be Thankful.🙏😀
Thanks a lot for being here, let me know what you think.


Thanks & Regards
@bhattg
-----Together we will make this a better place-----
---
---