My Day-581 of Rising Star Game...!
Hello!
Good evening to all members
on Blockchain Gaming Community.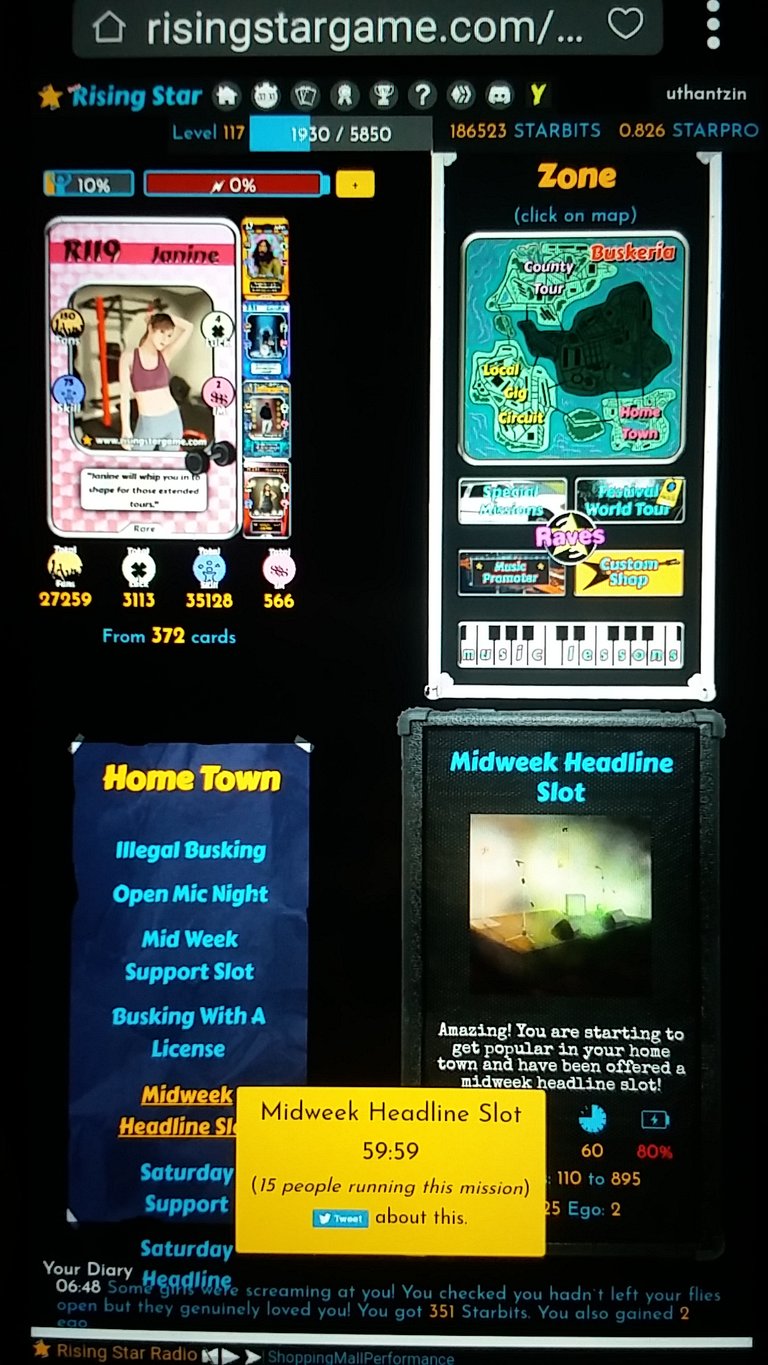 This is my trying post on this community and my activities of Rising Star Game.
So I called Day-581 of My Music time on Game.
It is so funny time and I love Rising Star Game.
Last night,I played Rising Star Game on level-117.
I did Home Town Mission,Music Lessons Mission, Local Gig Circuit and Country Tour Mission.
I did all Missions by according the laws of each misson on game.
So I checked my account balances every time before doing a mission.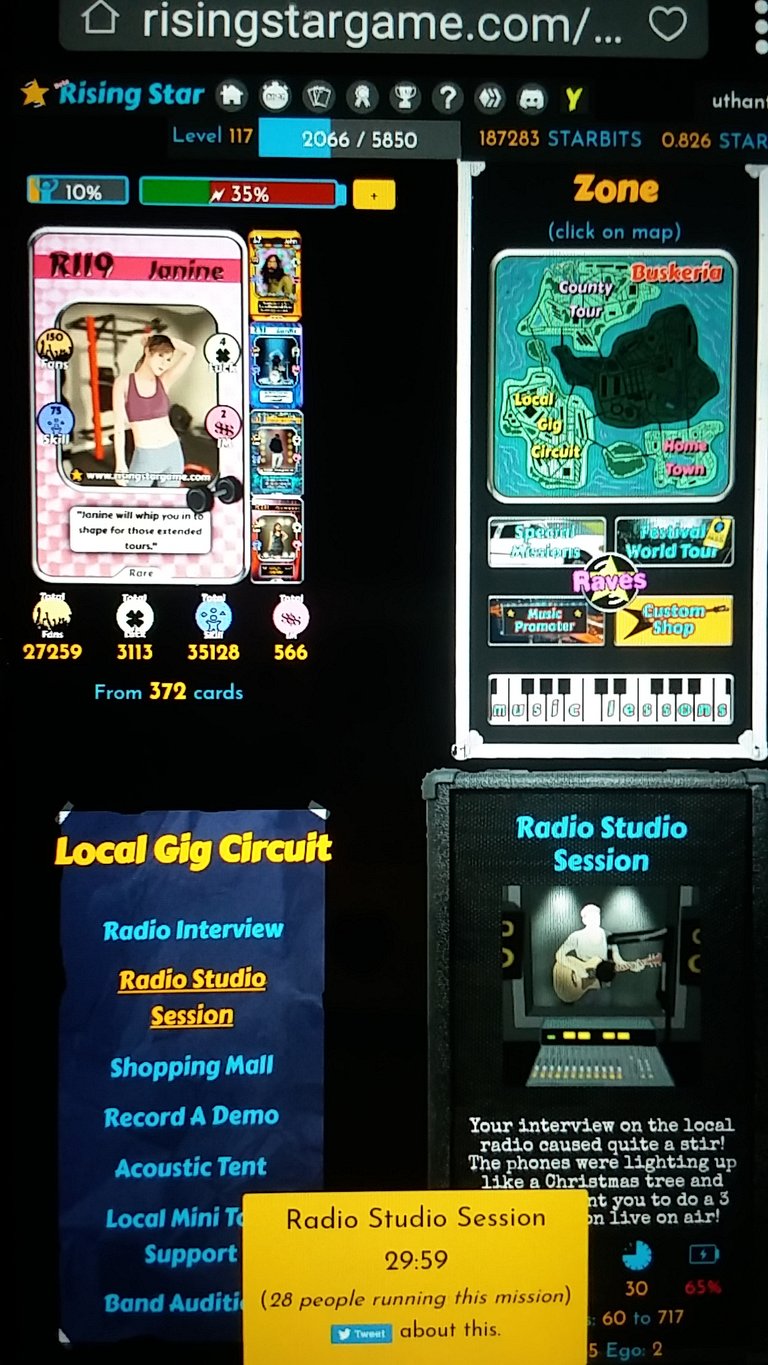 I played My Music Game this morning.
I can do more missions because I had over 20000 fans on my account.
I am so happy to play about it.
I did Radio Interview mission.
If you want to do Radio Interview, You had at least 400 fans and level-20.And also You needed to own "i6 Mid Range Acoustic" card before doing that mission.
I had four energy boosting cards.I used two energy cards today.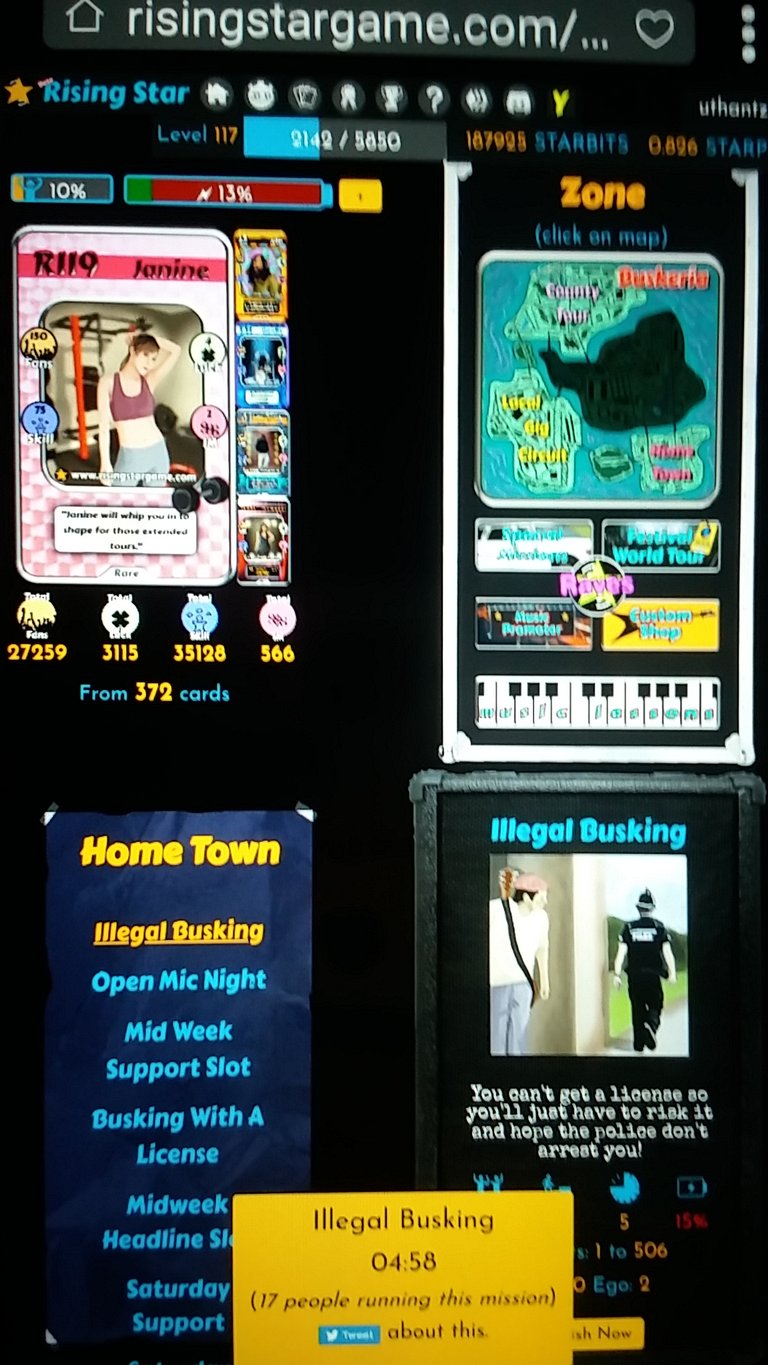 I did Illegal Busking,Open Mic Night ,Mid Week Support Slot , Midweek Headline Slot mission.
I did Shopping Mall mission on Local Gig Circuit.
If you want to do Shopping Mall mission,You had at least 750 fans and level-30.
It takes 60 minutes to finish.
I did Local Mini Tour Support and Radio Studio Session mission.
Yesterday,my total missions are 5305.
The total missions are 5314 when I took a screenshot in this evening.
So I finished 9 missions today.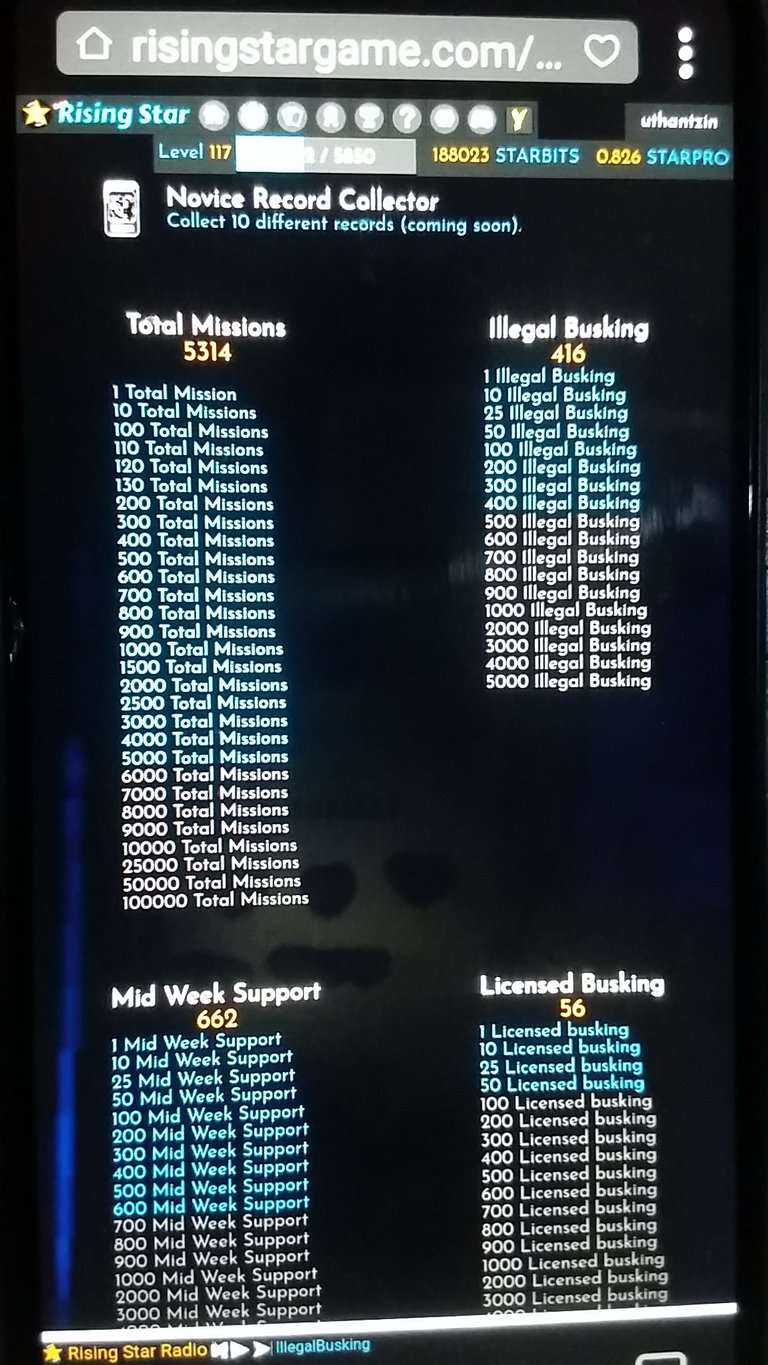 Now I am playing and trying on game which are reaching in the photo of level-117.
You can see by clicking link address about my activities of Rising Star Game form Day -1to Day-580!
https://www.ecency.com/hive-131619/@uthantzin/my-day-580-of-rising
There are the result of my activities on Rising Star Game of Day-581.
Day-581...!
(1)27291 fans (2)3113 luck (3)35128 skill (4)566 IM (5)372 cards (6)188023 starbits on level-117.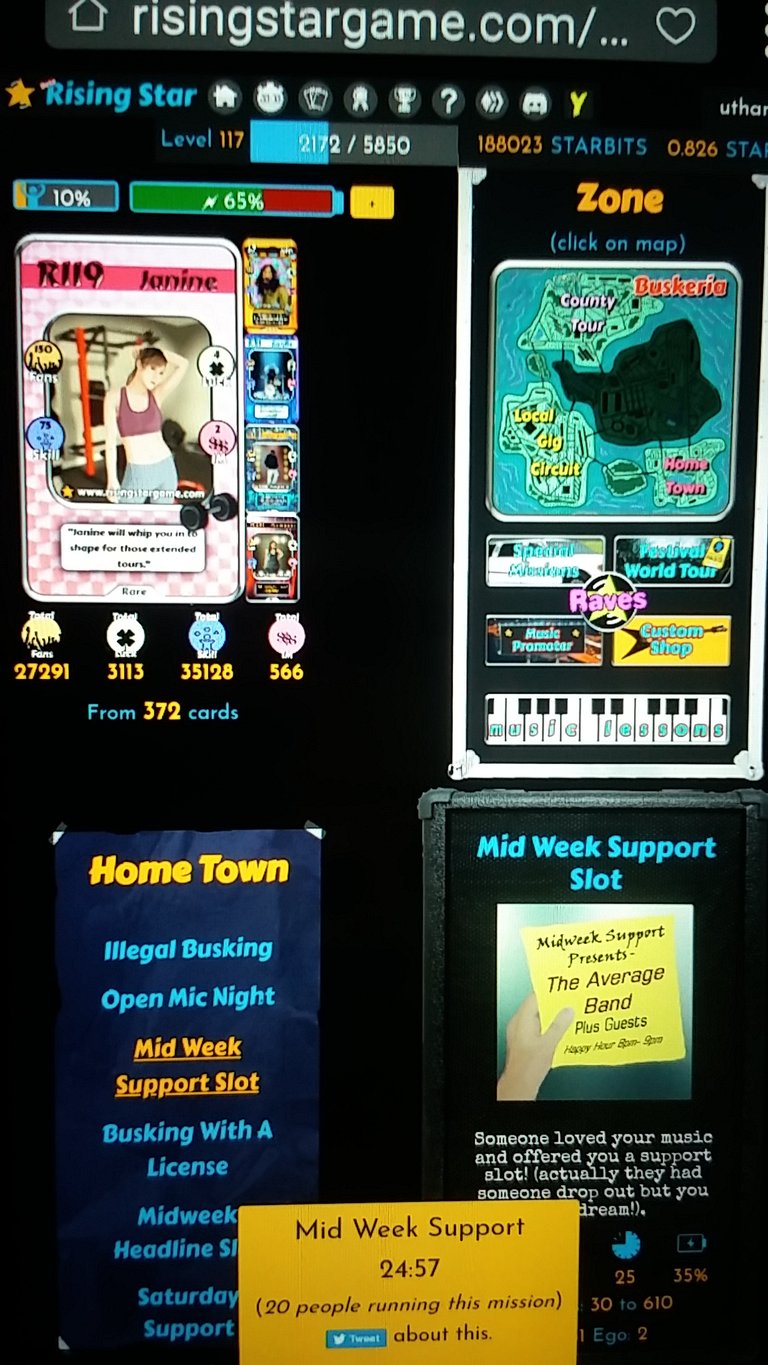 It is a funny blockchain game.
Now is starting a blockchain gaming age!
Everyone should join and try Rising Star game for future.
Playing with your precious times on Music game "Rising Star"!
Have a nice and funny day!
Thank you so much for reading my post.
Good luck!
@uthantzin
1.6.2023 (18:05) pm
---
---