Ask Leo: Does waiting too long to start investing hinder our chances of achieving financial goals?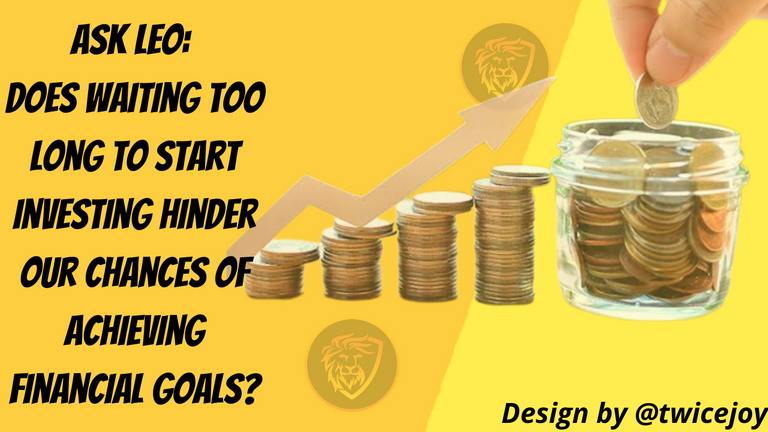 One of the best way to achieve our goals is by starting as early as we can to help us reach our goals sooner than later. Procrastination has been one of the thing hindering people from achieving success as they keep contemplating on what and when to do things until time fade out.
Investing is one the crucial tool towards us achieving our financial goals and if we really want to attain this as early as possible then we have to start right away. Many people have been stopping themselves from investing because they think that they need a huge sume of money to do so and they keep waiting for that huge money to come.
The question is why waiting to invest when can do that now. Investing does not really need a huge sum of money until you get started as one can really start to invest with little amount.
Cryptocurrency has been a trending investment one can really look in to at this moment but people are afraid to invest in it because mere hearing the world crypto they believe that one must have a huge sum of money to invest in it and which is not.
Waiting too long to start investing can really cost us many goals especially financially.
Investing is one the key to attain our financial goals and waiting to long to start may affect us especially during our retirement days because we failed to start investing at early stage and that may also affect our saving as well which is what we needed during our retirement days.
I really think right now is not to late to start investing if we really want to have a great retirement lifestyle as we can considering investing in different projects with little amount but it is very important to do our own research before investing.
Thanks for visiting my blog and have a wonderful day
I really appreciate your upvote and support
@twicejoy cares ♥️♥️♥️
Posted Using LeoFinance Beta
---
---