PERMANENT AUTHOR REWARDS SYSTEM" Following your suggestions (FR/ENG)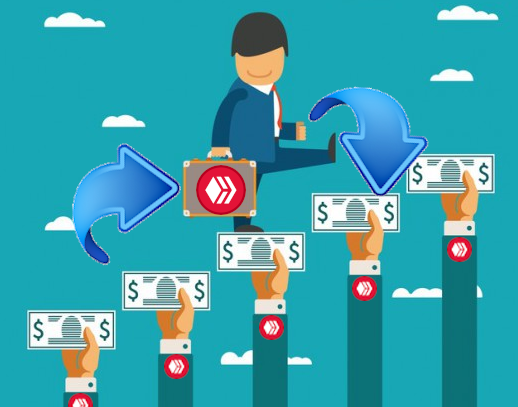 💥I want to create a permanent income for all authors who have posted quality content
Here are my last posts on this subject @thinkermind
---
✈️ MY STEPS
Step 1: Either use the existing one and combine it / Either create a new token specific to my objectives.

Step 2: Make public my ideas and the strategies that will allow its dynamics

Step 3: Create a mini-pool to concretely show the feasibility

Step 4: Select several very useful and interesting posts

Step 5: Create a pool of permanent rewards;
---
---
BASIC PRINCIPLE
Offer a recurring rewards system that goes well beyond the 7 day Hive cycle;
BASIC STRATEGY
A pool of rewards linking several tokens (or creating a new token) which allows you to:
Reward authors of posts useful to the Hive ecosystem
At the same time, reward the sponsors of these authors
---
---
FOLLOWING YOUR SUGGESTIONS
Here are your suggestions I have chosen for my guidelines
🛠️ Creation of new account To manage the whole system
🛠️ Creation of a community
To registered members, sponsors, delegates could have more advantages;
To list & reference relevant posts
🛠️ Creation of different profiles
Profils with specificities and subcategories that I would clarify
Curators
The authors
Sponsors
🛠️ Creation of post categories
With a simplification and improvement of my original idea
🛠️ Creation of a new rewards token
With a bonus system to encourage curators, sponsors, delegators
Articulated with other tokens or reward systems, favoring those that allow mutual rewards
Automatic system like: HSBI, Larynx
TIP TOKENS: !PGM, !PIMP , LOH via !LADY,
🛠️ Creation of 2 reward pools
A sponsor pool
An author pool
Each member can belong to both pools
🛠️ Creation of a bonification system
Propose challenges or lottery or contest that would allow more commitment
---
---
So I'm going to start formalizing these guidelines and if you have any other suggestions you can put them in the comments.
Thank you all for your encouragement
---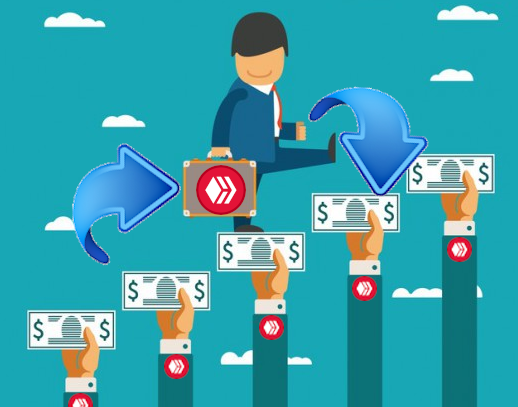 💥Je désire créer un revenu permanent pour tous les auteurs qui ont posté du contenu de qualité
---
✈️ MES ETAPES
Etape 1 : Soit utiliser celui existant et le combiner / Soit créer un nouveau jeton spécifique à mes objectifs.

Étape 2 : Rendre publiques mes idées et les stratégies qui permettront sa dynamique

Étape 3 : Créer un mini-pool pour montrer concrètement la faisabilité

**Étape 4 ** : Sélectionnez plusieurs messages très utiles et intéressants

Étape 5 : créez un pool de récompenses permanentes ;
---
---
PRINCIPE DE BASE
Offrir un système de récompenses récurrentes qui va bien au-delà du cycle Hive de 7 jours ;
STRATÉGIE DE BASE
Un pool de récompenses liant plusieurs tokens (ou créer un nouveau token) qui permet de :
Récompenser les auteurs de publications utiles à l'écosystème Hive
Par la même occasion, récompensez les sponsors de ce système (donc des auteurs)
---
---
Voici vos suggestions que j'ai choisies pour mes lignes directrices
🛠️ Création d'un nouveau compte Pour gérer l'ensemble du système
🛠️ Création d'une communauté
Pour les membres inscrits, les sponsors, les délégués pourraient avoir plus d'avantages ;
Pour répertorier et référencer les publications pertinentes
🛠️ Création de différents profils
Des profils avec des spécificités et des sous-catégories que je préciserais
Conservateurs
Les auteurs
Commanditaires
🛠️ Création de catégories de publications
Avec une simplification et une amélioration de mon idée originale
🛠️ Création d'un nouveau jeton de récompenses
Avec un système de bonus pour encourager les conservateurs, sponsors, délégants
Articulé avec d'autres jetons ou systèmes de récompense, en privilégiant ceux qui permettent des récompenses mutuelles
Système automatique comme : HSBI, Larynx
TIP TOKENS : !PGM, !PIMP , LOH via !LADY,
🛠️ Création de 2 pools de récompenses
Un Pool de sponsors
Un Pool d'auteurs
Chaque membre peut appartenir aux deux pools
🛠️ Création d'un système de bonification
Proposer des défis ou loto ou concours qui permettraient plus d'engagement
---
---
Je vais donc commencer à formaliser ces lignes directrices et si vous avez d'autres suggestions vous pouvez les mettre dans les commentaires.
Merci à tous pour vos encouragements
---
---