The Fraudster's Gold Nickel
Today I just wanted to share a coin that I picked up quite a long time ago. Recently I realized I had a scan of it my computer when I was sorting through pictures of the kids. It may not be silver but has a very interesting history!
In 1883 the US Mint released the new Liberty Nickel which was designed by Charles Barber. He was the mint's chief engraver and you may recognize his name from the Barber Quarter. When it was first released some unscrupulous individuals realized that the design and size of the nickel were very close to that of the $5 gold piece. Enterprising as they were they began to gold plate the nickel in order to pass it off as a $5 gold coin. Some of these fraudsters even put a reeded edge on the nickels to make them look even more like the real McCoy.
There is an interesting story about a fellow who passed these gold plated nickels off as $5 gold pieces. Whether it's a true story or tall tale I'm not sure. Josh Tatum was supposedly born a deaf mute. The story goes that he would go into a store and select something that costed a nickel or less. He would pass them the gold plated nickel and if they gave him $4.95 change back he accepted it. If they realized it was a nickel he just walked out with his 5 cent item. Apparently legally they had no case against him because he was accepting the change as a "gift" and never actually claimed the nickel was an actual gold coin.
The mint quickly realized they had a problem because of the gold plating of the coin. So they had Charles Barber add "CENTS" on the reverse of the nickel to prevent further deception. This is one of the no cents variety of the 1883 Liberty Nickel that isn't gold plated.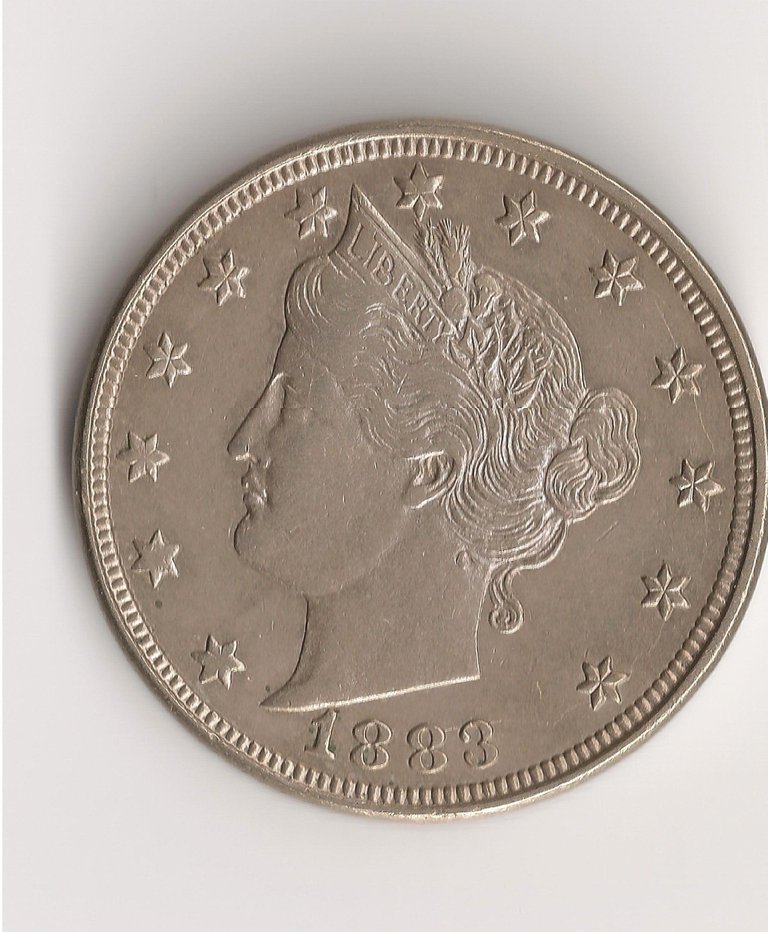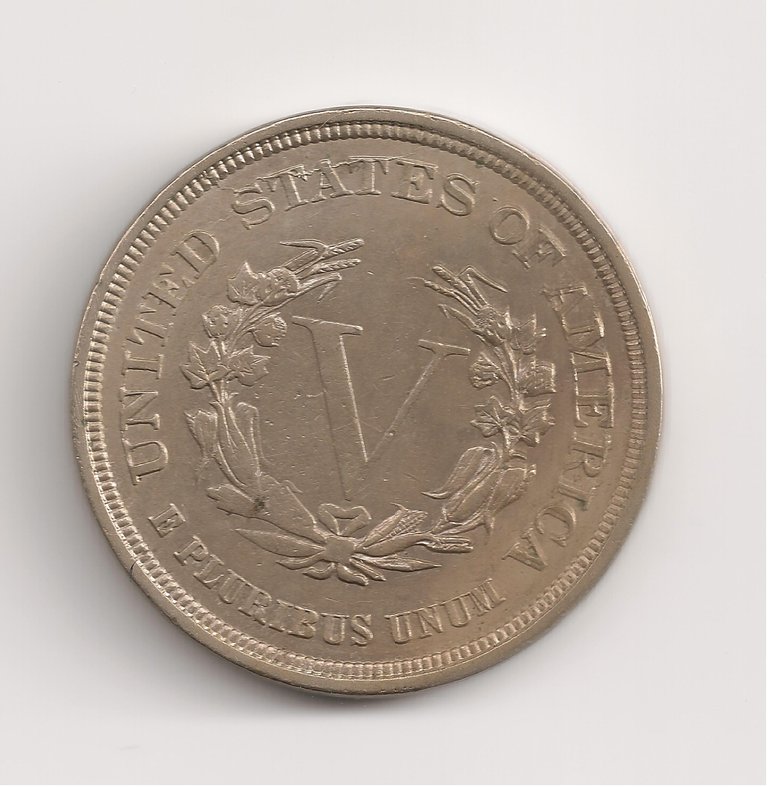 About the coin:
Weight: 5 grams
Diameter: 21.21 mm
Composition: 75% copper/ 25% nickel
Mintage: 5,474,300 (no "cent" variety)
Design: Charles Barber
Mint: Philadelphia
I hoped you enjoyed my post today, thank you for taking the time to read it. Have a great Monday everyone!
References:
https://libertynickel.net/liberty-nickel-mintage/
https://en.wikipedia.org/wiki/Liberty_Head_nickel
---
---