A True Beauty!
In 2009 the US mint decided to release a new take of the classic Saint-Gaudens double eagle $20 dollar gold coin. The original production ran from 1907-1933 composed of 90% gold and was designed by Augustus Saint-Gaudens. They quickly became an iconic American coin. Today buying one of the originals carries a very steep premium and can be hard to find. This is by far my favorite liberty coin the US mint ever produced.
To produce the 2009 version they apparently digitally scanned the original plasters used to make the coin. With the digital scans they were able to create an ultra high relief gold piece. They also updated the stars for the states added to the union since the original design. They produced it in 99.99% pure gold and it was minted exclusively at West Point. The result is a truly breath taking coin!
I ordered one directly from the mint back in 2009 and had it graded right away. It was returned form PCGS with a perfect MS70. Almost all of the 2009's graded MS 69 or 70. However I ended up trading mine about a year later.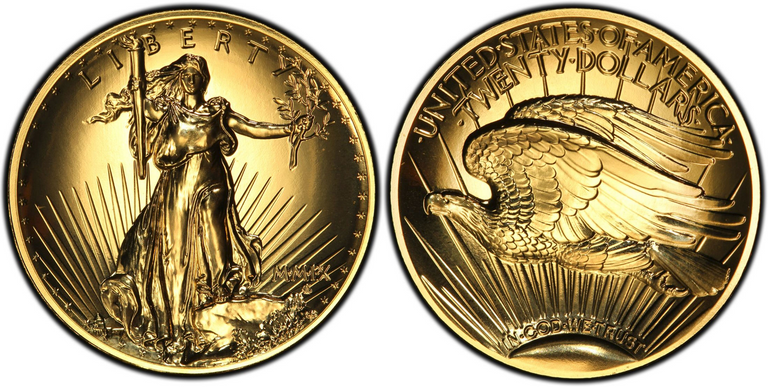 Some interesting data about the coin:
Minted: 114,427
Weight: 33.1 grams
Diameter: 27 mm
Mint: West Point
Edge: Lettered
Definitely a worthy addition to anyone's stack. Thanks for stopping by and have a great weekend! Keep on stacking!
Just a quick reminder that collecting coin and gold/silver bullion is a great hobby but it's not for everyone. Always do your own research and make your choices accordingly. I'm definitely not a financial advisor and this isn't financial advice. Thanks again!
References:
US Mint web sit:
https://www.usmint.gov/coins/coin-medal-programs/ultra-high-relief-double-eagle
---
---