1964 D Silver Half Dollar
Shortly after the assassination on John F. Kennedy in 1963 it was decided to replace Benjamin Franklin on the half dollar with the image of Kennedy. Due to time constraints it was decided to use the Kennedy designs from the presidential medal series which already existed. Gilroy Roberts modified his design from the medal series for the obverse and Frank Gasparro modified his reverse design that was created for the same medal. In January 1964 they began the minting of the new 90% silver coin.
Upon release the coin was immediately horded by collectors. This resulted in a shortage in circulation, so the mint started producing more coins but they also were horded as quickly as they came out. As a result the mint initially continued producing more 1964 dated coins into 1965. Then in 1965 the silver content was changed to 40% due to rising silver prices. All coins bearing 1965 were 40% silver content. Eventually by 1971 all silver was removed from circulating half dollars instead using a copper/ nickel clad due to higher silver prices.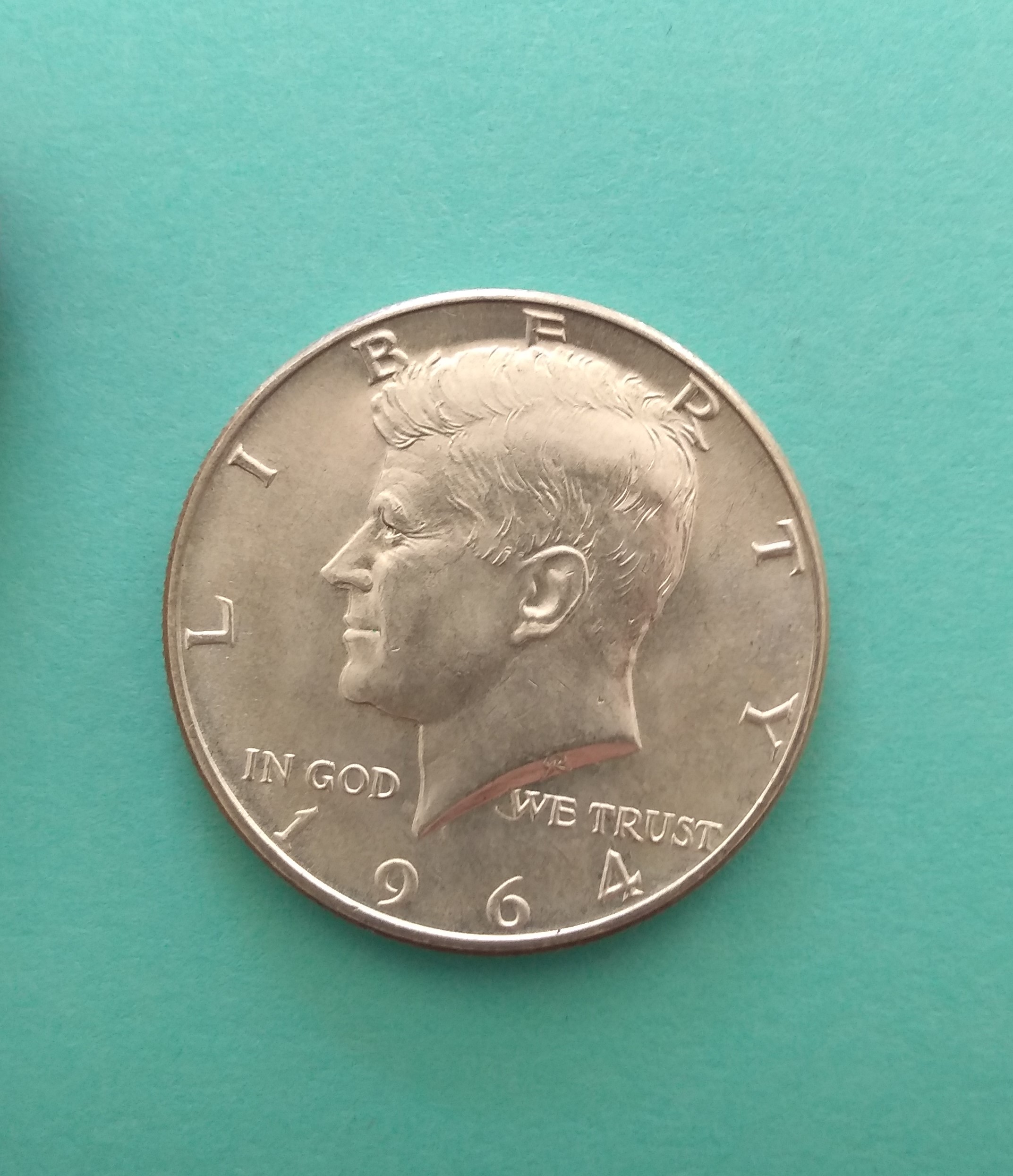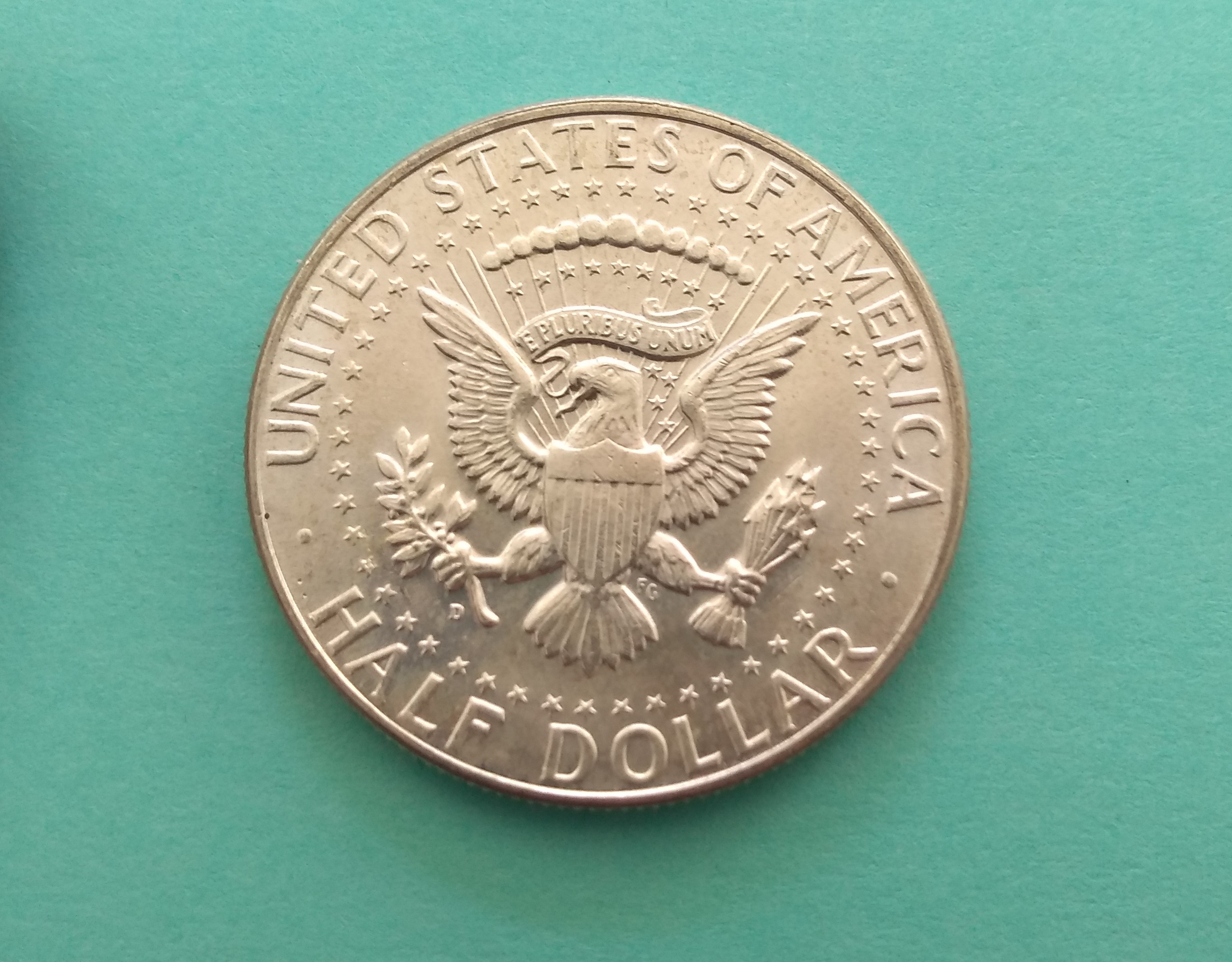 This is a nice Kennedy 1964 Denver minted Kennedy half dollar.
Metal: 90% silver
Weight: 11.34 grams
Diameter: 30.6 mm
Total Denver Minted: 156,205,446
Design: Obverse by Gilroy Roberts and reverse by Frank Gasparro
These are easy to come by and affordable to add to your stack in BU condition due to the high mintage. Keep on stacking!
Please remember that collecting silver and gold coins can be a great hobby but isn't for everyone. You can lose money. Please do your own research before investing since I am not a financial advisor.
Have a great Thursday everyone!
Posted Using LeoFinance Beta
---
---