MULTIVITAMIN IS SAFE FOR BIRDS AT ANY STAGE // LIFE OF A LIVESTOCK FARMER.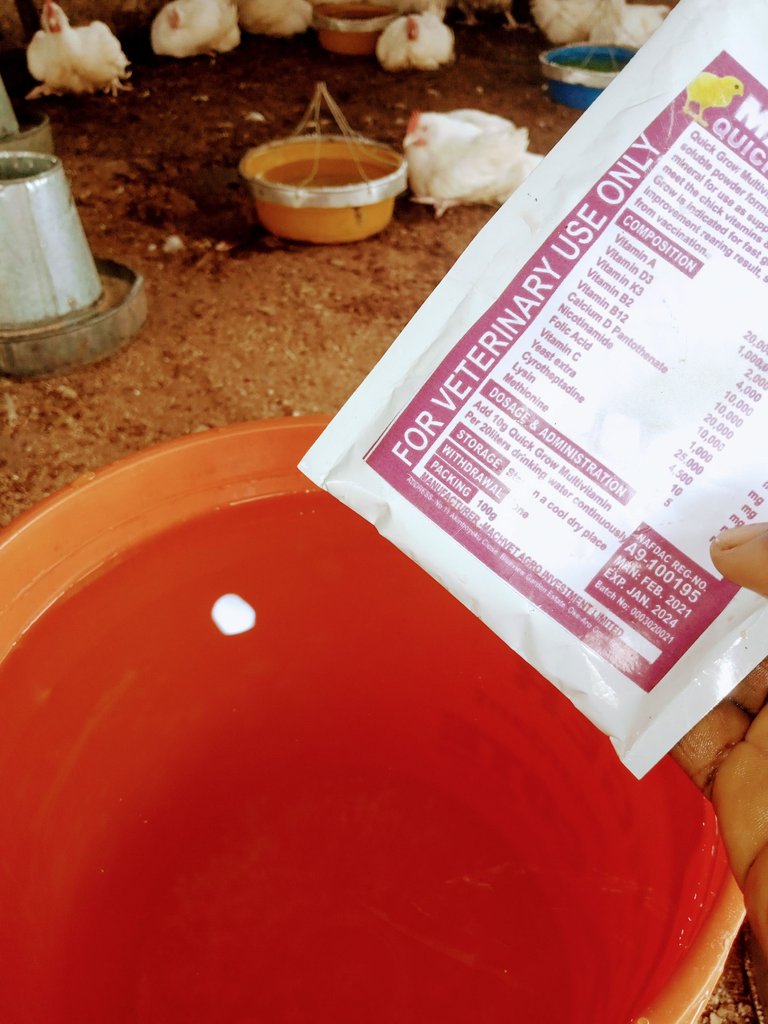 One would even think multivitamin can only be given to birds when they are younger. Maybe from day old to 4 weeks but it is a wrong assertion to think that is how it should be. No! It is not. Multivitamin can be given to birds at any stage of their life. Meanwhile, there is a wonderful thing about administering multivitamins to bird considering the period to withdraw it before they are dressed. For me as a farmer, I prefer to use multivitamin for my birds than any other veterinary medication because their time of withdrawal can be anytime you dim fit but other veterinary medication you have to wait until after some days before they are safe to dress for human consumption.
---
This is a multivitamin pack,if you check the indication circled. You will read the time of withdrawal which is none. It depicts that your birds can be dressed for consumption in time of administering the multivitamin.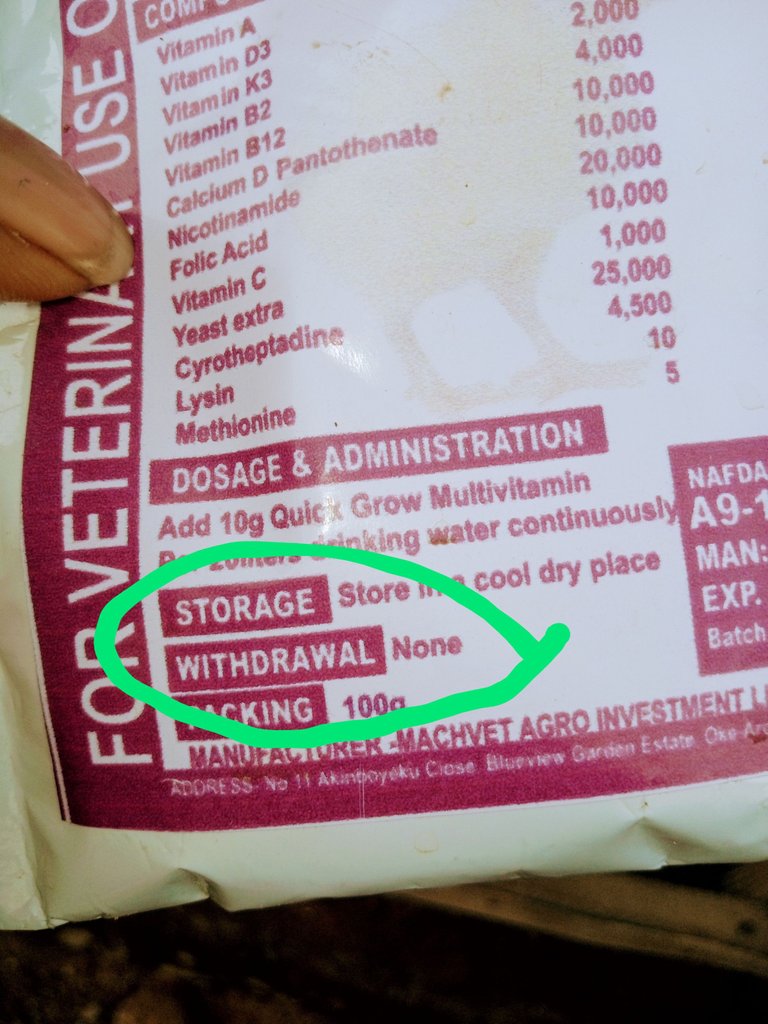 ---
One of the major reasons why I am using this multivitamin is to aid their digestion and help in time of this heat period. And ever since I started using it, there is change in the color of their feces(droppings). Formerly, I usually come across different weird color from their droppings.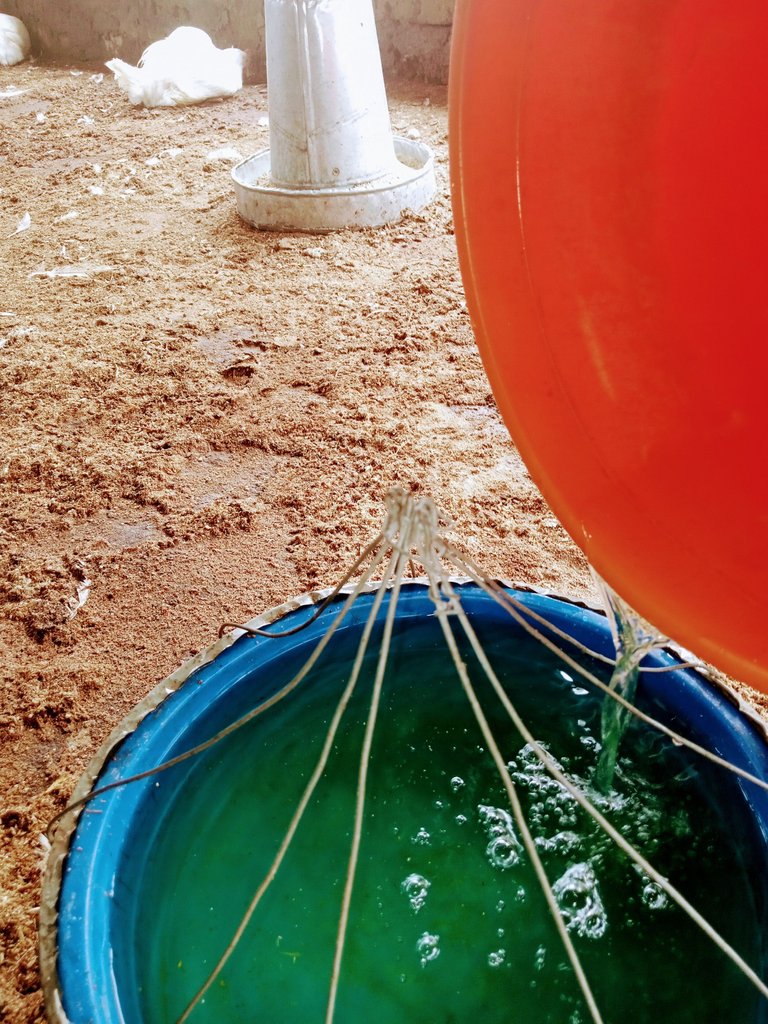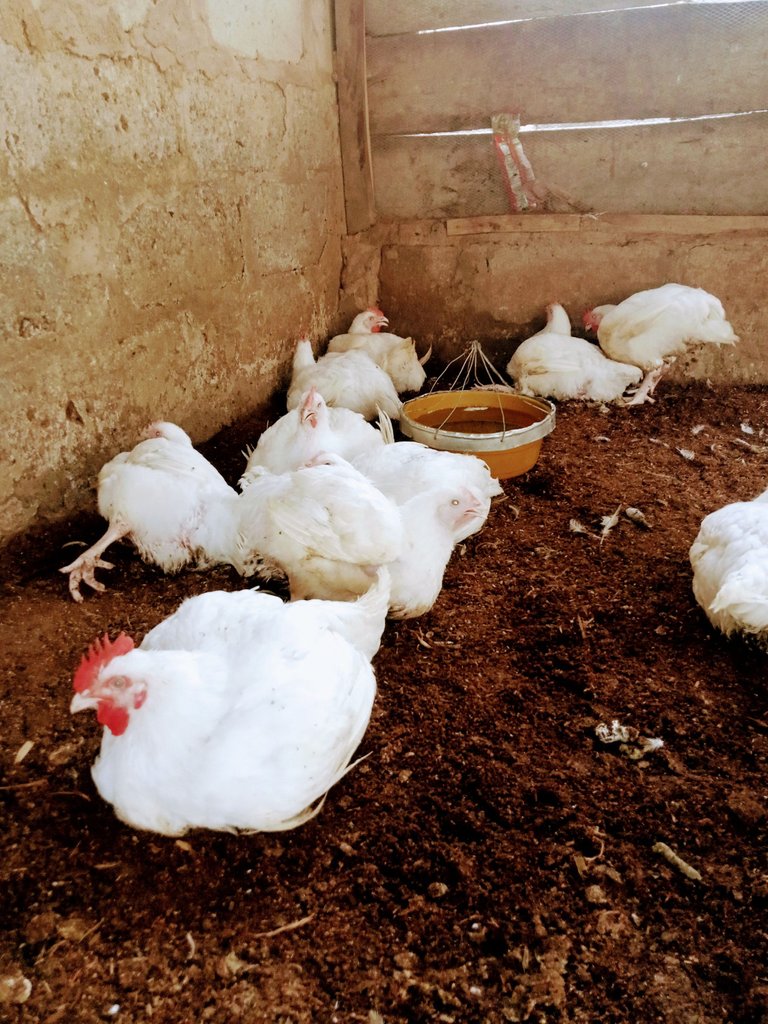 ---
All thanks to @felixxx who initiated and sponsored the below project. You can click below to view the projects.
PART ONE OF THE BROODER PEN CONSTRUCTION:- CLICK HERE👉🏻SOURCE
PART TWO OF THE BROODER PEN CONSTRUCTION:- CLICK HERE👉🏻SOURCE
PART THREE OF THE PROJECT,THE BIRDS ARE NOW 2WEEKS PLUS:- CLICK HERE👉🏻SOURCE
Also thanks to @balte , @schlees and @satren for their upvote. I really appreciate.
---
Thanks for stopping by to view my blog. Please do have a wonderful day ahead.@peterale cares🤭
---
---