FEEDING MY BIRDS IN THE EVENING TIME // LIFE OF A LIVESTOCK FARMER.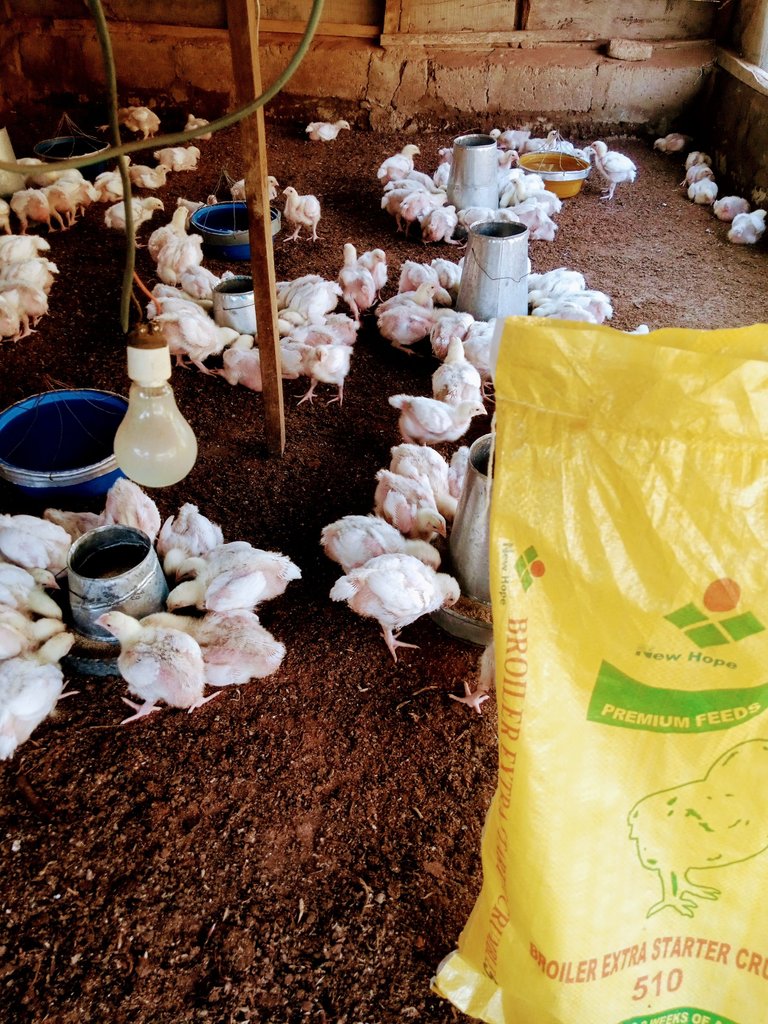 The last post I made on my birds was about the amount of feeds my birds consume per day. A bag of feed within 24 hours,bearing in mind because they are 200 birds. Yesterday evening,I refilled their big feeders with a bag,then this evening again I had to refill because it's now obvious they consume a bag in 24hours.
---
It seemed to me like a hectic evening because I did lot of other things in the pen. Basically, I changed all the baby feeders to the bowl ones which can contain more amount of quantity of water. And also,changed some of the smaller feeders to the bigger feeders which are able to contain more feed than the smaller ones.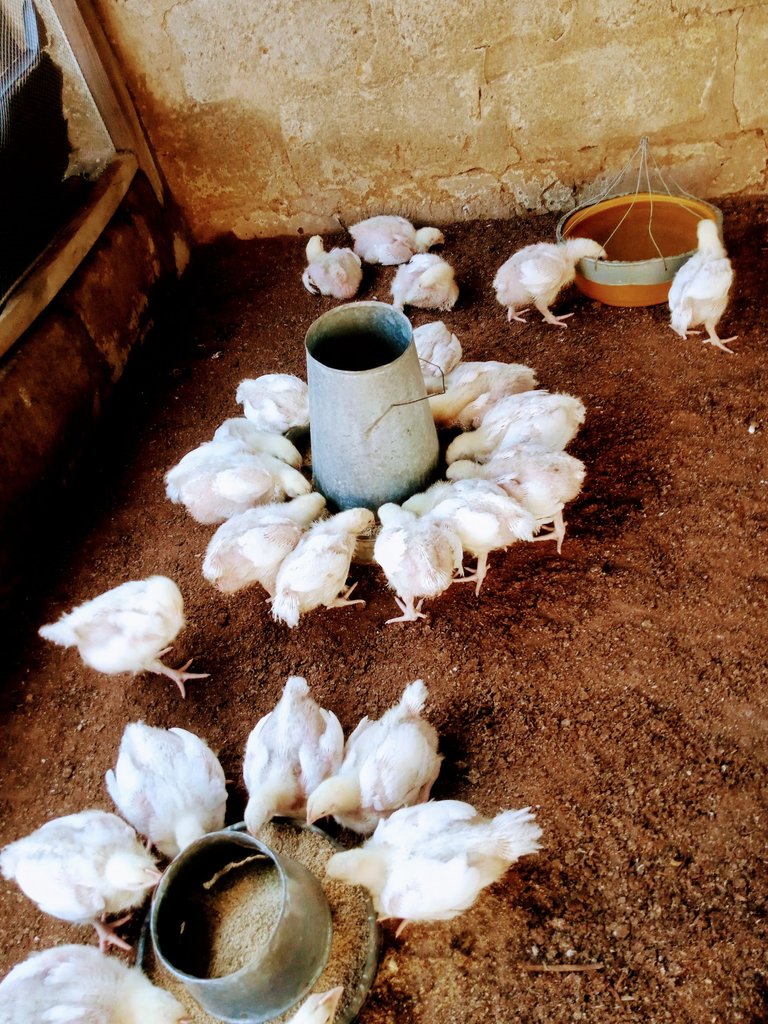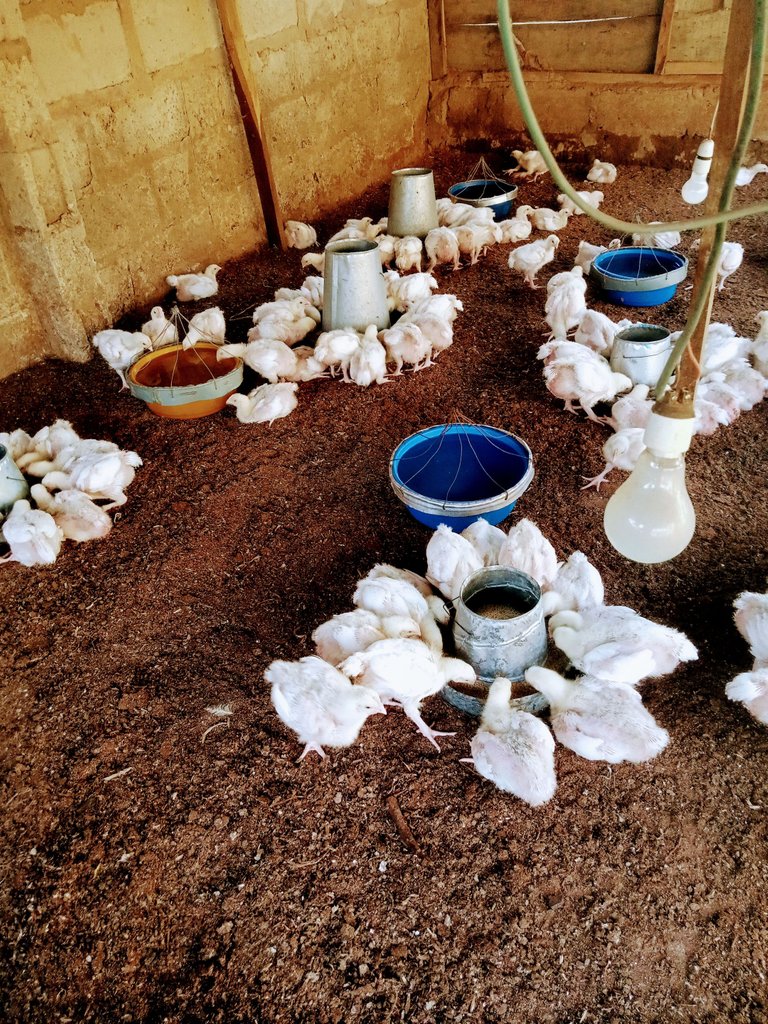 After taking care of them for the evening, there's no need for me to go back to the pen in the night because I have done the needful.
---
All thanks to @felixxx who initiated and sponsored the below project. You can click below to view the projects.
PART ONE OF THE BROODER PEN CONSTRUCTION:- CLICK HERE👉🏻SOURCE
PART TWO OF THE BROODER PEN CONSTRUCTION:- CLICK HERE👉🏻SOURCE
PART THREE OF THE PROJECT,THE BIRDS ARE NOW 2WEEKS PLUS:- CLICK HERE👉🏻SOURCE
Also thanks to @balte , @schlees and @satren for their upvote. I really appreciate.
---
Thanks for stopping by to view my blog. Please do have a wonderful day ahead.@peterale cares🤭
---
---