Where I could be saving!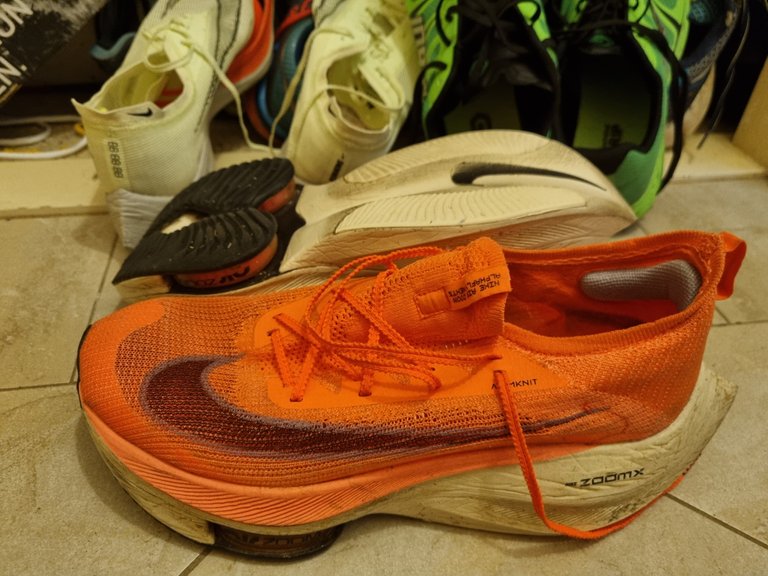 Three aspects of my life or things I spend way too much money on can be neatly summed up as: shoes. To be more specific, would be all the different types of sports shoes, running, cycling, hiking - it is just the tip of an enormous ice berg. There are shoes in just about every cupboard and even the back yard shed, totally hidden and out of sight.
I would hate to think how much I have spent on shoes over the years. I probably could have been retired by now if I could have been a little more controlled in this spending habit. I do not rush out and buy the latest model at top dollar. I never have. I could not really afford to but after they have been released for a while and a newer model comes out I find it so hard to resist a good clearance sale.
"Look how much I have saved. They were more than 50% off." This was always my justification.
For example. What runner could resist a pair of Nike Alpha Flys with air pods, a carbon plate and a stack of zoom X super foam that is lab tested to return an extra 4% performance?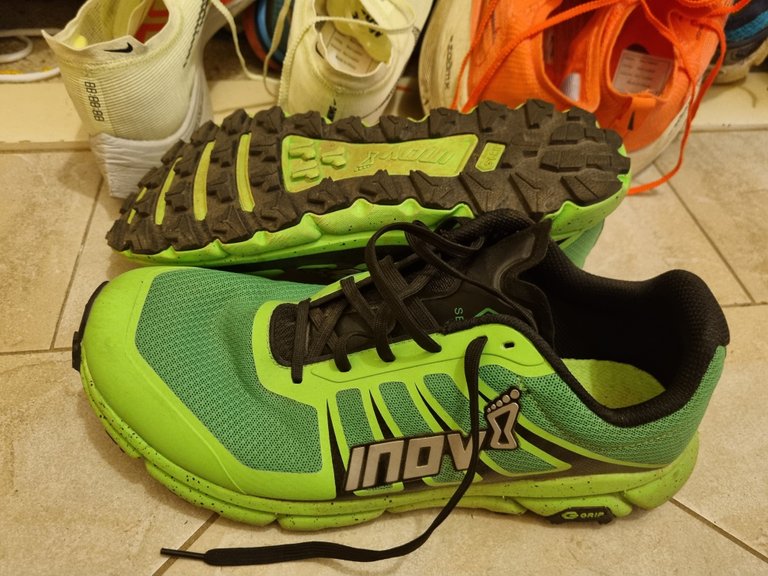 Or a pair of Graphene Green Grip Inov trail shoes with zero drop and a wide toe box for when your feet swell on those long trail run, walks and hikes?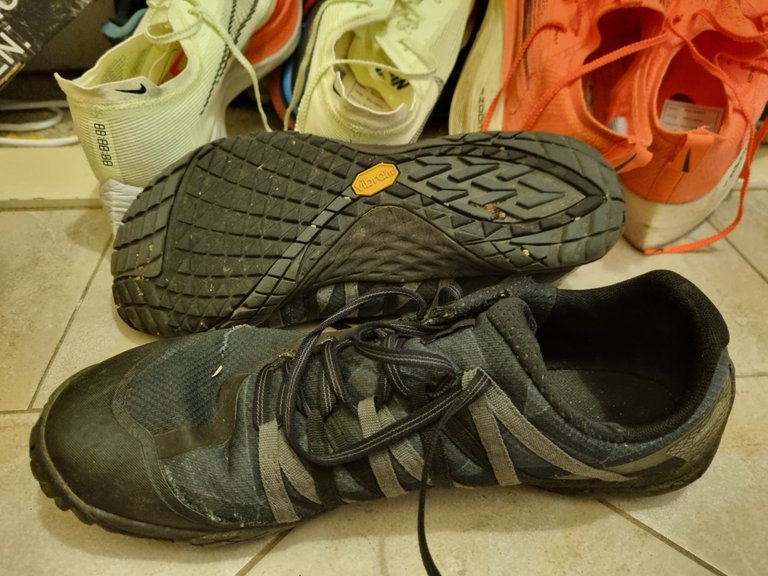 Even with a cupboard full of all the so called high technology advances in running shoes, that I do enjoy and find helpful, I still also believe in the minimalistic Merrell Vapour Glove 4's. These have next to no support or cushioning which really lets you feel the ground and helps your foot function the way it was designed.
I may have this spending habit under control now as I have not bought any shoes for at least 3 months! Hopefully, it is not just because I seem to have most options covered for lots of different terrain and activities but I think it might be more of a necessity as I edge closer to retirement and have less disposable income.
Maybe one of the first things I need to do in retirement is go through and reduce my over sized collection. I have given and thrown lots away but there are still plenty more that need to be sorted.
All photos taken by me.
---
---