DeFi Opportunities at PolyCub
Today I want to mention a great DeFi investment opportunity that PolyCub can offer us, I think the @leofinance team is something totally great when we talk about long term investments, not only we have PolyCub, but we also have CubDeFi, they are good long term investment tools and all the people who read my blog know that I love to talk about long term investments using compound interest.
From my personal experience, PolyCub can be something that can lead directly to financial freedom, something totally great for those who know and understanding personal finance.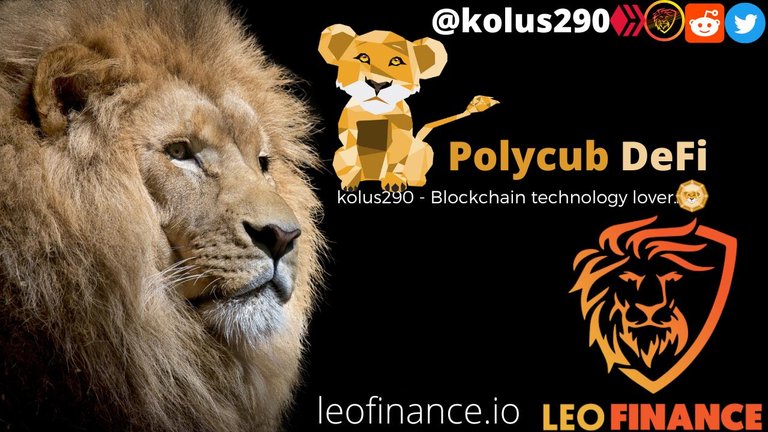 I want to mention from my point of view that CubDeFi offers a higher APR, but it is obvious that it does not have the same liquidity pools as PolyCub, and we have to be clear about that guys. I would also like to mention that we can take advantage of the impermanent loss in a considerable way guys, I would like to have my DeFi portfolio diversified, and I am thinking of using PolyCub as one of these portfolios.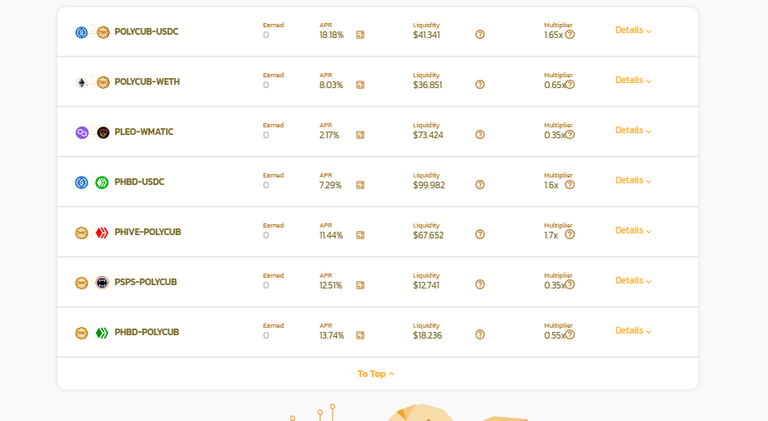 The good thing about PolyCub is that we can put Leo Token and farm with Leo Token and that's what caught my attention, I really am a loyal user of @leofinance and I really liked this guys, because the token is becoming more and more useful.
PolyCub offers us a lot of opportunities, and we have to keep that in mind, guys. I would like to mention that we have been thinking about investing big funds with Leo Token and HBD because we simply know what we are doing, and I think this is going to be a totally great thing in the long run, guys.
Follow me on:
read.cash Publish0x Leofinance Hive noise.cash Twitter Reddit
Copyright disclaimer: The material posted is for entertainment and educational purposes only, this material is perfectly within fair use breaks for your trade. I do not have and have never had intentions of infringing copyrights, if you think or are sure you are the owner of the images or text in particular, if you have any problem with the use of this material, you can notify me without problem, I will gladly assist you and we will solve it.
From the desk of Carlos Mendoza, all rights reserved. ©
Posted Using LeoFinance Beta
---
---