Leading A Happy Life: My mind doesn't guilt trip me for leading this life.
I've been keeping a tab on this Contest Announcement since I saw it in Humanitas Community. The contest is a call for people to share at least 3 things they do in their daily life to live happily. In a nutshell; What are the things you do that make you live a happy life?
---
---
I didn't have to give this too much thought because there is a long list of fairly inspiring things I do each day that are geared towards igniting my mood.
It can be mundane things like eating meat whenever I crave it. It can also be extraordinary activities like planning vacations. I enjoy the whole process of setting up vacation plans, organising my luggage, drafting a budget and finally embarking on the vacation itself.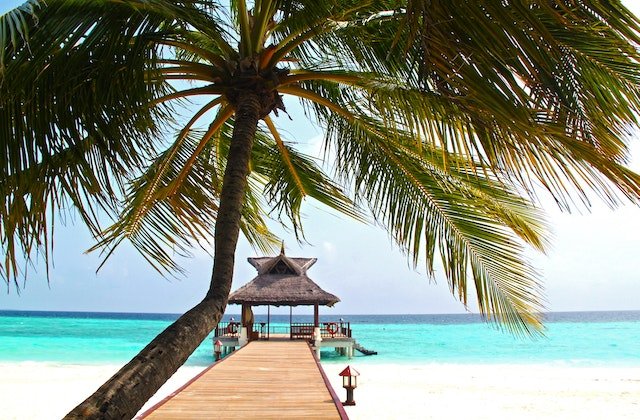 Do you see? Some of them may come off as really weird things, but they are not weird to me at all. I know that I've been through so much in my life so far and I don't take things for granted especially when it's something that tends to make me happy.
I already sound like one of those blokes that would do anything to be Happy. Well, that's me. I do whatever makes me happy as far as it doesn't count as a cheap thrill that has any tendency of messing with my future. I also don't get involved with things that warrant stepping on people's toes.
---
3 out of the countless things I habitually do to make me happy are as follows;
---
1. Brainstorming, Dreaming and Working.
I'm merging these 3 things because, as far as I can tell, they are all interwoven in the kinda lifestyle I have.
Like I said, I've been through a lot of bullshit in my life and I've been pushed so hard by hardship and poverty. I wouldn't want to spend the rest of my life in a boring rented apartment and I wouldn't want to raise my kids in an environment that is toxic. This is why I do a lot of dreaming.
I dream big and I consciously do a lot of brainstorming to come up with possible solutions that will help me change my life and that of my loved ones for good. It's mental to dream as much as I do without backing it up with hard work. I do an awful lot of hard work and I do this every day.
Thankfully, the dream I have about the future is crystal clear so whenever I'm dreaming, brainstorming or doing a bunch of work, I do it with so much joy and excitement. I don't ever get grumpy whenever I'm working because I know it's my way of preparing a good future for me and my loved ones.
---
2. Engaging In Thoughtful Conversations.
I'm a young lad that lives alone in my rented apartment. I live in the part of Nigeria where I can't speak the native language of the tribe even if my life depended on it.
Knowing me for the kinda person I am, I can stay on my own for as long as necessary, but whenever I choose to engage with people, whether online or offline, I like to make sure that every minute of my time is spent having very thoughtful conversations. Trust me, I've seen loads of awful talking points and I don't enjoy spending a sec on those.
I think I've been quite lucky on this side of my day-to-day life because I'm surrounded by people who spit facts whenever I'm conversing with them. The discussion I had today is one of such; I got an opportunity to learn about Islam as a religion and Arab as a language of Islam. It was the outcome of a thoughtful discussion and my wealth of knowledge has been growing massively because of these sorts of discussions.
3. Relaxing My Mind And Body.
Hello... I feel it's important to also add this to the list so you won't end up reading the whole of this post while being under the misapprehension that I'm the kinda guy that goes to a comedy show to make a sad face. Haha.
Nah! I also know how to kill time doing some things that don't involve a great deal of seriousness.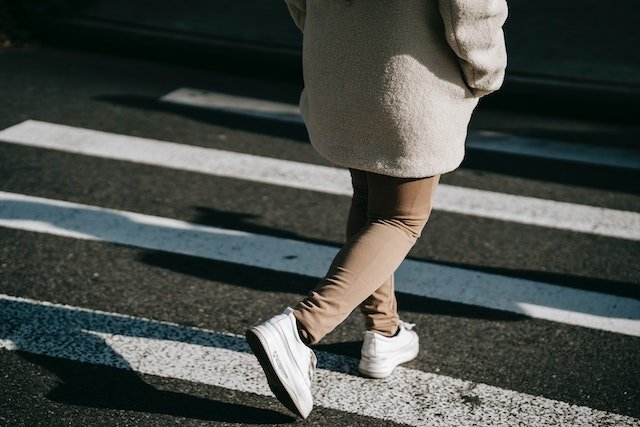 Sometimes, I step out of my home and take a walk around town just for walking's sake. You can call it 'something done to clear the mind' if you want to make it sound sophisticated, but as far as I'm concerned, I prefer to see it as my moment of aimless walking. Haha.
Interesting, right?
I also spend a decent amount of time each week watching interesting videos that tell captivating stories. Somehow, I've found ways to earn by doing this, so, my mind doesn't guilt trip me for doing any of those.
---
That's a few of the habits I have that help to boost my mood and fill me with a feel-good hormone. Doing these in proper proportion makes it easier for me to live a happy life. Ciao ✌️.
Thanks For Not Missing Any Full-stop Or Comma
Thumbnail Image is taken from Pexels
Additional Image is taken from Pexels
---
---