Blazing down a road that leads to 'Internet Money'.
I'm an advocate for taking opportunities when and where they present themselves. This is why it was never a tough decision for me to explore content creation in web3. Before I heard of the opportunity to do so, I never imagined I would be able to write something and have it out there.
It all started as a trial and error, partly out of the boredom that came from being trapped in my apartment for months due to Covid19 and also because I needed to make 'internet money'. Goodness knows that I've heard so much about this 'internet money'. The fairly inspiring things I've heard about 'internet money' are sadly not as much as the uninspiring ones.
Trust me, it's dicey to be caught in the middle of that. It gets more interesting if you are from a Country like mine. Here in Nigeria, there is this wild misguided perception that anyone that makes money online is surely doing it through fraudulent ways. Little wonder why terms like "Yahoo boys" have been trending for half a decade in this country.
"Misguided perception?"
I'm laughing at that statement because a part of me knows that whatever perception people have about 'internet money' in this country is not fully misguided. There are loads of evidence to prove this because we have so many folks who set up their internet connection each day and come online, looking for who to defraud. I don't particularly rate mainstream media, but if you pay attention to international cybercrime reports, you will see that Nigerians are also doing this in different parts of the world.
Do you see? Whatever people think about 'internet money' is not completely misguided.
Back then, in the third quarter of 2020, while I was already stretched by poverty; beyond the stretch of my imagination... and dealing with debt which I carried over from my University days, I knew I needed to act fast to get an auxiliary source of income that will suit the lockdown situation I was facing. My job in one of the commercial Banks in Nigeria didn't have a framework that supports remote working.
The only route I could reasonably explore at that point was the route that leads to 'internet money'.
Oh, my!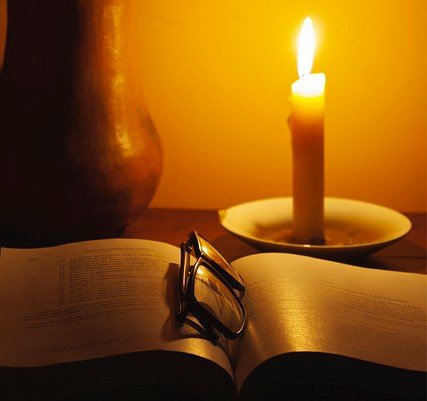 I was just a normal lad with a messy phone who comes online to yap and chit-chat with folks. The idea of using my phone to make money hit me hard and my reaction was even harder. I went straight to post about my intention on my social media handles;
Do you know of any legit way to make 'internet money'? I need to explore internet money-making opportunities. Any recommendation would be appreciated.
That is surely not a word-for-word highlight of what I wrote back then, but it's something in that line. I copied it from my 'Note App' and shared it on my WhatsApp status and Twitter page.
The one I shared on Twitter is still sitting there with no likes, retweets or comments. I'm such a celebrity. Haha. Thankfully, my contacts on WhatsApp are people you can always count on. I say this without an element of doubt. I can always count on those lads and ladies to give well-thought-out feedback whenever I put a post up.
I got some recommendations through WhatsApp, but the one that hit the spot is the one about writing online and getting paid in Crypto. It sounded very sophisticated and also challenging... since I never considered myself a writer, but the fact that it was unconventional whetted my appetite.
You know that old saying about cats and curiosity, right? Innocent me! I'm filled with giggles as my mind runs through this memory.
I was drolling for more info about this captivating opportunity. Like someone who can be well described to have an archetype of a curious cat, I jumped on the opportunity and started doing loads of research to get as much information as possible.
That was how it all started for me. That was the genesis of my journey in content creation and Cryptocurrency. I started on a platform that had a native token, built on Ethereum blockchain. We got ragged by the owner of the platform in the first quarter of 2021, but I won't dig into that story at the moment. That disappointing occurrence wasn't enough to knock me down.
For the record, it is almost 2.5 years since I decided to explore digital content creation. I'm now in a decentralized Blockchain where I write and publish posts with the possibility of getting 'internet money'. I take my journey as a fairly inspiring success story. The best part of it is that I don't ever have to step on anyone's toes to get the quids I make here.
Also, I'm learning. Just a week ago, I got myself to try writing fictional stories. I was able to write two of those and I got genuine feedback from the community. I see this as an opportunity to learn and earn, and I'm ready to do what it takes to enjoy every part of this experience as I continue blazing down the road that leads to 'internet money'.
---
Thumbnail image is taken from Pixabay
---
---