The fate of our friendship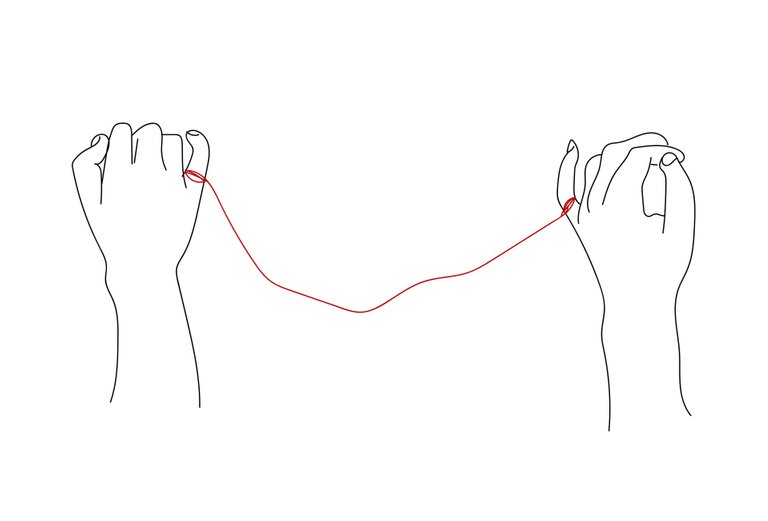 Image source
I and Blessing's friendship began from the street, to primary school and then secondary school. We were always seen together, we take turns in going to each other's houses so we can walk to school together and come back home together. We also carryout our assignments together and lots more.
Well, after secondary school we both applied for different universities only because her parents opposed her schooling in the north again, she got admission into Nnamdi Azikiwe University to study nursing and that was it. She never came back to the north, she based in the East with her eldest sister but we do communicate on phone and sometimes make video calls, though it wasn't as often as we used to.
When she graduated, she told me she got a spot as a registered nurse in Canada and had to leave immediately, but she promised to keep in touch.
I tried to call her on WhatsApp but it wasn't getting through probably she didn't go with her phone or she doesn't use the phone number anymore.
One day, she replied one of my Facebook messages, but it came two days later.
She wrote:
"Hello, I have not been able to reach you through WhatsApp call and I can't afford the high call rates, longest time...how are you doing...how is jos..?"
I was so happy I wanted to hear all the juicy Canada gists, plus I have missed her so much but I don't know if she feels the way or "have things changed?" so I replied but she didn't respond. I kept checking every other day to see if she has replied but no she never did. I got tired at a point and stopped.
After a while, I saw a picture of her and her hubby, she was married already!... So I thought "could it be that she came back to Nigeria and had her wedding?"
I can't understand why she didn't tell me and I wasn't invited so I went to her house to confirm if she had come back, her mom was surprised to see me. it has been a long while I visited their house.
Mummy good afternoon
Ah! Ginika is this you? she laughed aloud and hugged me
Since your friend traveled to school, you have not come to see us ehh? is that it? She jokingly said.
I smiled, mummy please don't be angry, I have been quite busy lately, I replied
How is your mummy and daddy?
Very well, I replied
Ehen mummy, is blessing back home? No oo
Okay, but is it true that she is married?
Yes your friend is married oo, didn't she inform you?
No, I responded rather sadly
Haba! how would she not tell you? she didn't do well, but I will talk to her and also inform her that you came by.
I actually thought she was back that was why I came
She is not yet back, my dear!
Ok! Mummy I would like to take my leave now, I will pay you a visit some other time.
Okay! Greet your parents for me
And then we bade each other farewell and I left. On my way home, I had so many thoughts running through my mind "was this the end of our friendship", "Did I offend her"? I was having flashes of how we used to be.
Old is golden, I will eventually be happy to see her again, catch up with old times, feast on good memories and enjoy our friendship once more, but I will need a robust explanation of the period of incommunicado from her.
---
---