Weekly DELEGATION PAYOUT REPORT | Data for your HP delegation to CryptoCompany CEO / Calendar Week 22 2023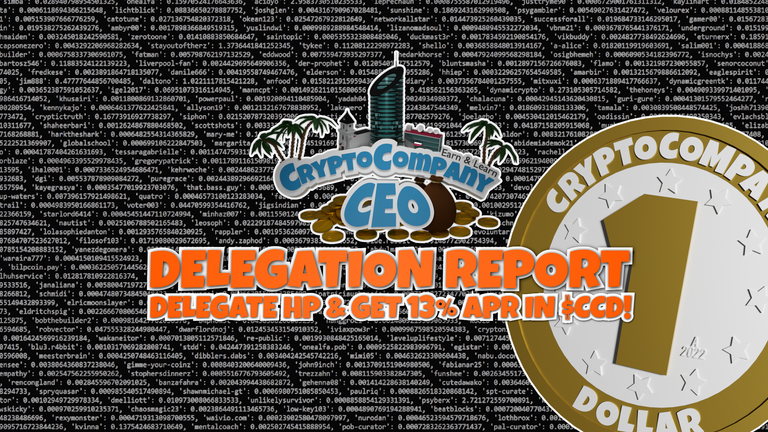 By the way...
Last 73 $CCDPack's are available! Grab them now or they are gone. Secure your 100% gold items! Today is the last day of selling!

Last packs! BUY HERE!

---
Payout Overview
WARNING: The snapshot shows the status at Wed, 31 May 2023 10:45:17 UTC. The figures in the table are rounded - however, all calculations and payouts take place with maximum decimal places. Some users are in the table multiple times, which is due to the fact that these users delegate to multiple accounts. Delegations are scored as soon as they are seven days old.
Congratulations for the respective CCD!

Information about CCDollar.
If you think there are some failures, just give us a call or a comment.
Next overview will be posted next Wednesday.


---
Now it only remains for me to say... Enjoy your day!

See you later in the comments!

Make the most of the it!
---





---
---