Detailed data for the CCPower calculation by CryptoCompany CEO / Calendar Week 21 2023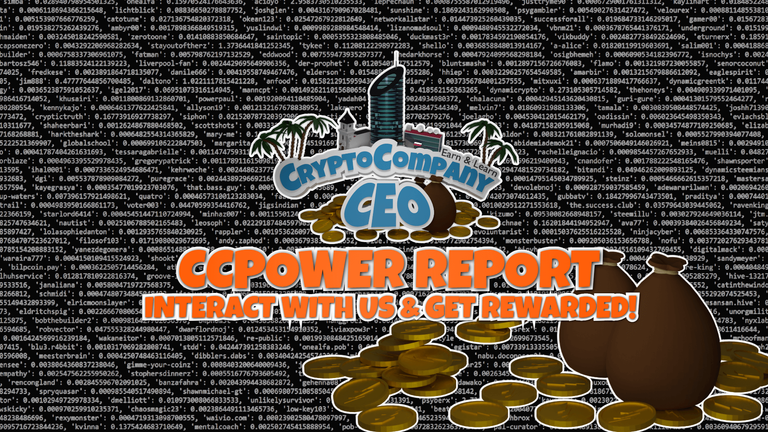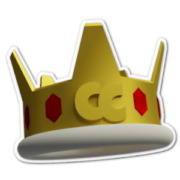 What is CCPower?
CCPower, or CCP for short, is not only the secondary currency in the game – accumulating CCPower will also give you certain advantages within CryptoCompany CEO. For example, you may receive more luck when opening chests, discounts in the store, or possibly even other small gifts when new things are added to the game world! (See our overview of the corresponding ranks and advantages here.) CCPower is managed on the blockchain, but it is NOT tradable on the blockchain like tokens.
Every week we post an overview of the distribution of CCPower (and a few words about it). So you should have an overview, how much CCPower or which tier and which advantages you already have. Also where you may have overlooked so far to pick up a few free CCP.
In the following list only Hivians are shown, which have at least 729 CCP (Tier 1 / Fan). If you are not listed, this is probably the reason why. Otherwise the list would be to long to post it here. We are working on a instant possibility for you to request your CCP status.
Hint: have a look at this listing of tiers and advantages. With ease and without spending money, you can generate instant 1600 CCP through follows, the community subscription and a +CCSUB.

---
Overview
WARNING: The snapshot shows the status at Sun, 28 May 2023 15:49 UTC. Don't worry: all activities are recorded - only the time of the snapshot for this list is a bit behind.
If you think there are some failures, just give us a call or a comment.
Next overview will be posted next Sunday.
---
Now it only remains for me to say... Enjoy your day!

See you later in the comments!

Make the most of the it!
---






---
---