Who can help me by joining Actifit?
I'm looking for some help here. I need a friend willing to join Actifit.
Actifit.io has an awesome contest going on with a prize of 2 tickets and accommodations to Hivefest. (Thanks @actifit and @blocktrades for doing this.) Since I use Actifit almost daily and since this is amazing contest, I'll enter.
So, I'll work my way down through the checklist shown below. There are 7 boxes to check. 6 are on me. The 7th is on me, but also it's beyond my control in that it requires a friend's help.
Can you help me enter the contest by joining Actifit using my referral below?
https://actifit.io/signup?referrer=crrdlx
If you don't know, Actifit has been around for quite some time on Hive...they're celebrating four years apparently. They're one of the first dapps, one of Hive's real-life use-case dapps, and they're trusted. Why not commit to fitness on Hive?
You'd be helping me, but you get benefits too!
Sincere thank you from me.
Improved fitness if you use the app.
AFIT tokens on Hive-Engine if you use the app.
Results like the image below. *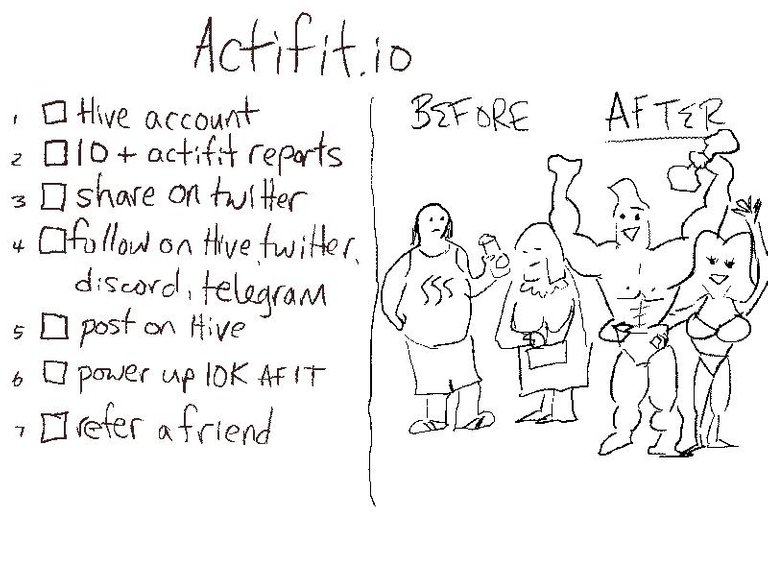 * Before/after results not guaranteed, but why not try?
Written by @crrdlx :)
---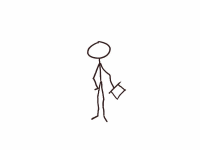 Not on Hive? The top benefits of the Hive blockchain: (1) no ONE person/group runs it, (2) YOU own and control your content, and (3) YOU earn the rewards that your content generates. Learn more or consider using my referral link to get your free account here and I'll support you as you begin. Alternately, you can see other options here.
---
---