The Comedy Open Mic Weekly Showcase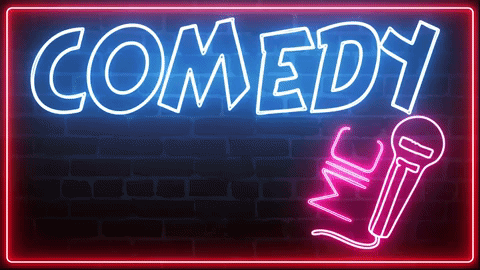 Greetings
This is our weekly showcase where we highlight posts in this community shared here in the last seven days. These are the posts that have impressed us at COM the most.
Now, let's get into this week's showcase.

Is this really happening?
@zyzymena's decision to roam the city didn't go as well as it should have been. A series of unfortunate events that might have only distracted her from counting the hours, minutes, and seconds since last coming in contact with Ben, but they also left her in a state of disbelief as her feet looked like they were dipped in a murder scene.
https://peakd.com/hive-164166/@zyzymena/is-this-really-happening

Family anecdotes
The title really says it all for @ramisey's post. However, it doesn't convey the hilarious, yet frustrating things she goes through with her family. With titles to each segment of her family anecdotes collection like "My aunt's eyebrows", "An accident with good eyesight", and "A strange cheese!" You just know you have a few good lines to make you chuckle awaiting for you.
https://peakd.com/hive-164166/@ramisey/family-anecdotes-anecdotas-familiares

Let's roast this guy...
I actually delayed the showcase just to feature @oldsoulnewb's newest post here. @oldsoulnewb really has a comedy spirit in all his posts, but this one takes the cake as it embodies loving comedy and the willingness to not only laugh at oneself but invite others to laugh at your expense.
This is also an open invitation to bully in the comments. Usually, we're against that. But, with @oldsoulnewb's permission, we can't see why not.
https://peakd.com/@oldsoulnewb/let-s-roast-this-guy

My Mum and the Meat Seller
@drlins' post brought the only memory I have where my father kept haggling with a shop vendor for two hours until the three of us had a meltdown and started crying. Some people are just not meant to be the ones going to the market. @drlins is one of those people, and so are we.
https://peakd.com/hive-164166/@drlins/my-mum-and-the-meat-seller

Comedy Fake News
In a way, this post was basically @raj808 showing off the fact that he learned a new word: Calumny. It's also, in a way, the longest definition a word could ever have. But, you do end up leaving the post with a new word added to your dictionary.
You also end up leaving with great knowledge of all the things that have happened, well, sort of, during steemit and the history of this blockchain. Truth, lie, or in the middle, it doesn't matter because this post remains hilarious.
https://peakd.com/hive-164166/@raj808/comedy-fake-news-inspired-by-the-word-prompt-calumny

These are this week's showcase posts. They are funny, well-written, and outright amazing. Make sure to check them out.
Remember, @captaincryptic invites you all to use the [HIVE-155986] tag in your posts to earn yourself some @lolztoken.
Thank you for reading
Remember to comment the links to your posts in our COMmunity below.
---
---