Happy Birthday Hive [GER/ENG]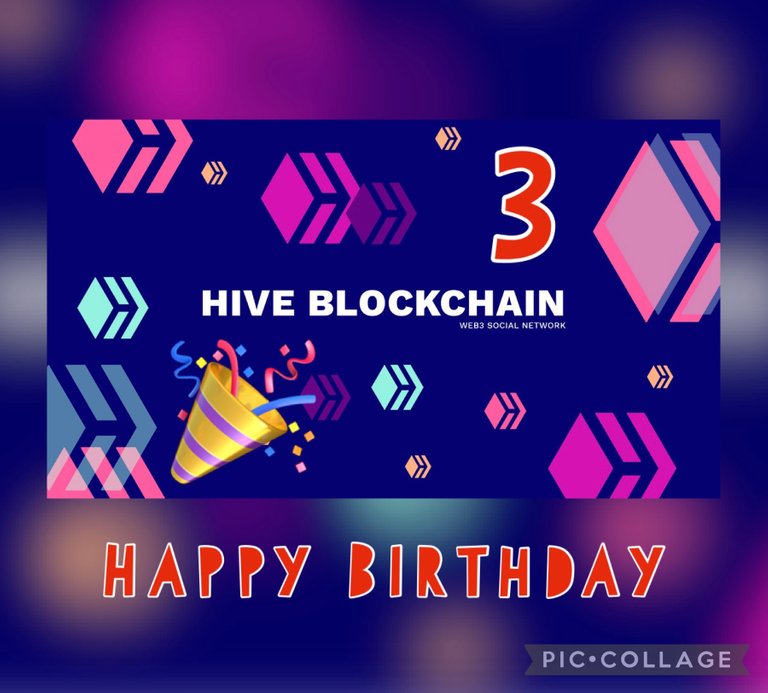 [GER]
Drei Jahre Hive
Heute feiert die Hive Blockchain ihren dritten Geburtstag! Es waren ereignisreiche Jahre, knappe zwei davon habe ich selbst miterlebt. Erinnert ihr euch zB. noch als Splinterlands die Nr. 1 Gaming DApp weltweit war? Glaube das waren etwa 500k tägliche aktive Spieler damals. Der Hammer!
Auch der Hive Kurs erholt sich wieder. Nachdem wir im Januar noch auf ein Tief von 24 Cent gefallen sind, ging es seitdem kräftig bergauf. Derzeit stehen wir rund 50% höher bei etwa 40 Cent. Apropos, wer erinnert sich noch als wir kurzzeitig unter den Top100 Coins waren?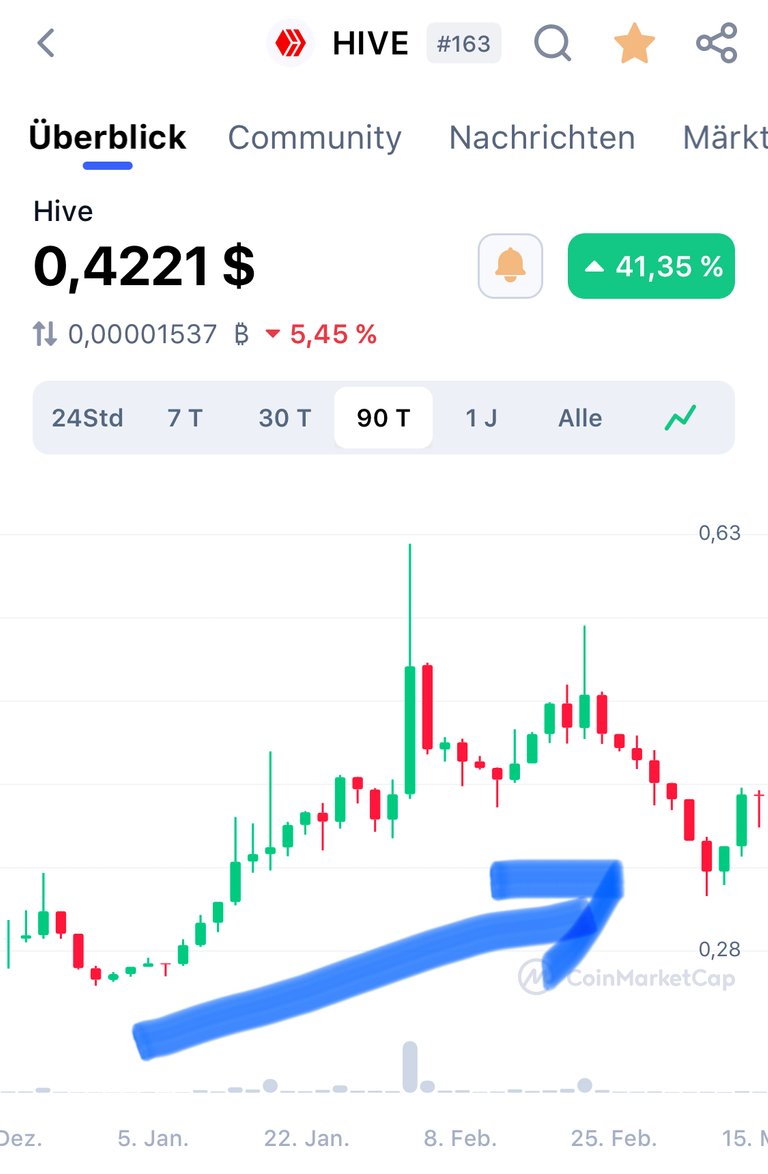 CoinMarketCap
Es ist ein Tag zum freuen und feiern denn trotz des Kryptowinters hat sich Hive immer weiter entwickelt. Gaming ist ein großer Bestandteil des Ökosystems aber auch DeFi mit @LeoFinance.
Geburtstags Power Up
Und was kann man machen an so einem Tag? Andere zünden Kerzen oder Räucherstäbchen an oder lassen Ballons steigen. Wir Hiver powern auf! Daher schiebe ich heute auch weitere 10 HP nach.
In diesem Sinne feiert schön und freut euch auf den nächsten Bullrun, der Hive durchaus Richtung $3 oder höher pushen könnte.

[ENG]
Three years of Hive
Today the Hive Blockchain celebrates its third birthday! These have been eventful years, barely two of which I have witnessed myself. Do you remember when Splinterlands was the No. 1 gaming DApp worldwide? I think that was about 500k daily active players back then. Huge thing!
The Hive price is also recovering. After falling to a low of 24 cents in January, it's been going uphill ever since. Currently we are trading around 50% higher at ~40 cents. Speaking of which, remember when we were briefly in the Top100 Coins?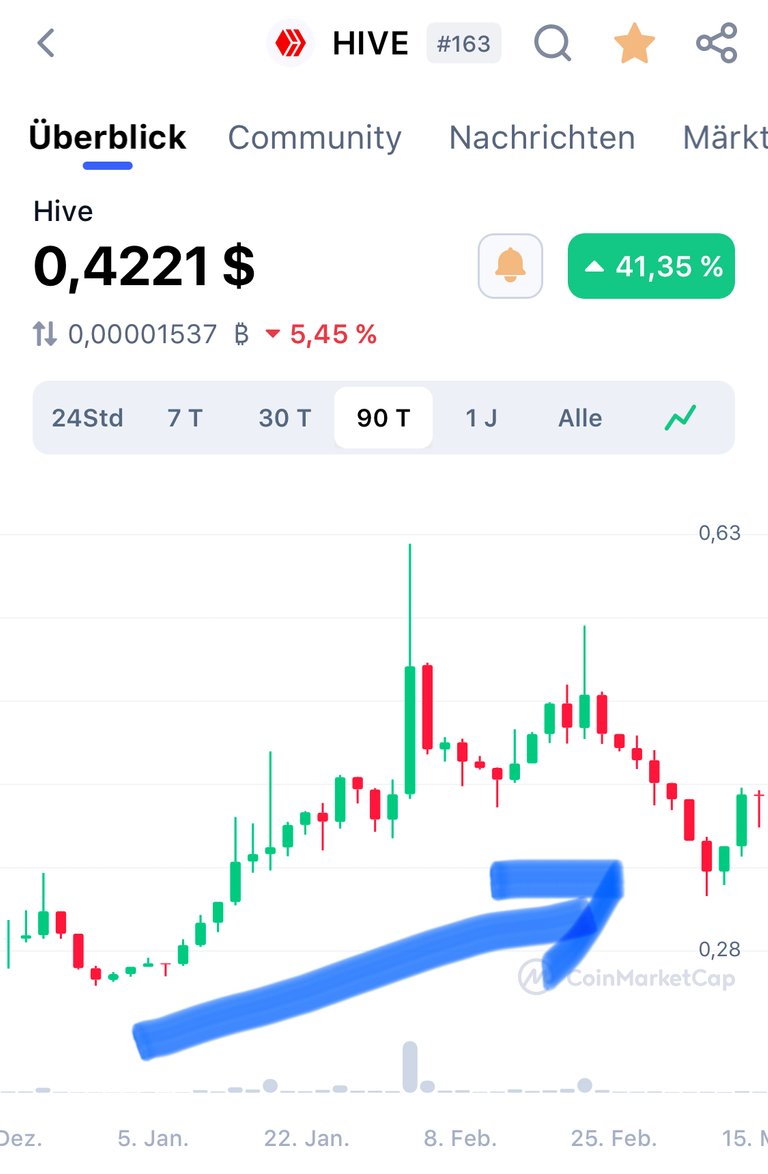 CoinMarketCap
It's a day to rejoice and celebrate because despite the crypto winter, Hive has gone from strength to strength. Gaming is a big part of the ecosystem but so is DeFi with @LeoFinance.
Birthday Power Up
And what can you do on a day like this? Others light candles or incense or release balloons. We Hiver power up! Therefore I push today also further 10 HP.
In this sense celebrate nicely and look forward to the next Bullrun, which could push Hive towards $3 or higher.
---
---