@bechibenners Goldquiz Zusatzverlosung // @bechibenners gold quiz additional draw (DEU/ENG)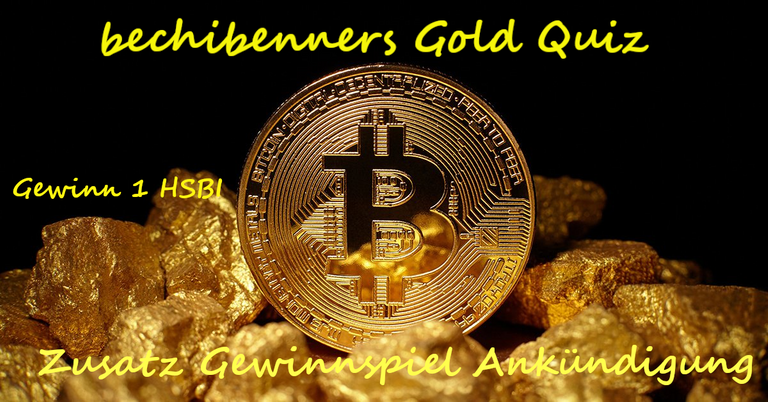 Hallo zusammen,
Ich habe mir für mein Quiz einen kleine Zusatzverlosung überlegt.
Ich möchte gerne mehr Teilnehmer versuchen, mit dieser Verlosung zu bekommen.
Hello together,
I have thought about a small additional raffle for my quiz.
I would like to try to get more participants with this raffle.
---
Bei der Zusatz Verlosung geht es darum, dass ein weiterer HSBI verlost wird unter allen Teilnehmern, die den Quizbeitrag REBLOGGEN. Damit erhoffe ich mir neue Follower und den Bekanntheitsgrad meines Quizes zu steigern.
The additional raffle is about that another HSBI is raffled among all participants who REBLOGGEN the quiz post.
With this I hope to get new followers and to increase the popularity of my quiz.

Das Rebloggen ist keine Pflicht um an Tipp für das Quiz abzugeben. Jedoch für die 2. Verlosung berücksichtige ich nur diejenigen, die den Quizbeitrag gerebloggt haben. Unter diesen Usern wird dann per Zufallsgenerator ein weiterer HSBI verlost.
(Ich wiederhole mich gerne nochmal, wer keinen Reblogg setzten, möchte, darf selbstverständlich weiter am Gewicht raten teilnehmen.)
The reblogging is not a duty to tip for the quiz.
but for the 2nd draw I will only consider those who have reblogged the quiz post.
Among these users another HSBI will be drawn at random.
(I repeat myself gladly again, who would not like to set a Reblogg, may participate naturally further in the weight guess).

Die 2 Verlosung starten mit dem Quizpost am Sonntag, dem 27.11.22
The 2 raffle start with the quiz post on Sunday, 11/27/22.
---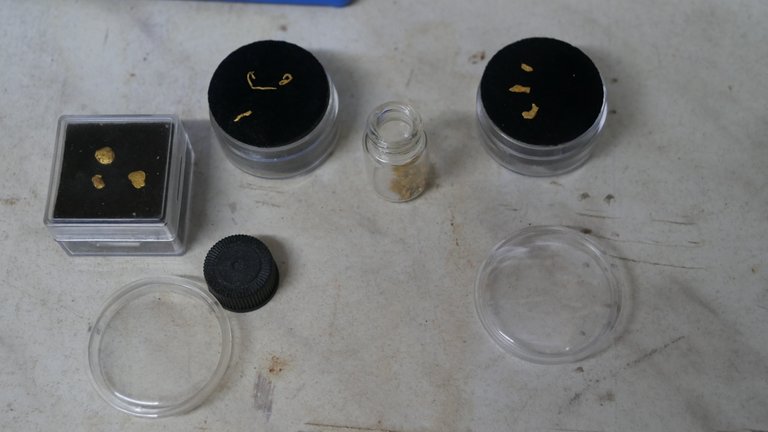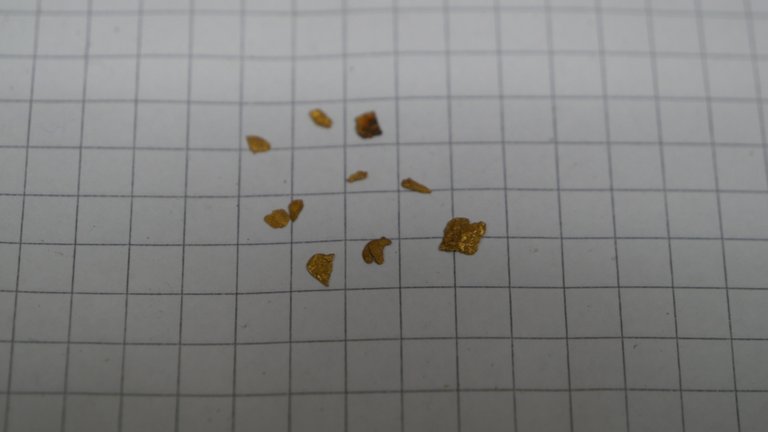 Ich hoffe, ihr freut euch über eine weite Chance, einen HSBI zu gewinnen. Wenn euch meine Post gefallen, hat, folgt mir gerne und ein vote, ist immer gerne gesehen.
LG
I hope you are happy about a wide
chance to win a HSBI.
If you like my post follow me
with pleasure and a vote.
is always gladly seen.
LG

---
---