Investing in CCD and giving away CCD Round 42
The winner is: @jfang003
I like to promote the games of our beloved Hive network as a way to grow our community.
In this new path that I have started to mix raffles with investment in games, today it is the turn of CRYPTOCOMPANY CEO, I will follow the same pattern as with dCity.
In addition to raffling 30 CCDs among those who comment on this article, I will also be using these draws to bet on the CCD:SWAP.HIVE liquidity pair, so in each draw I will add 30 CCDs and their SWAP.HIVE counterpart to the liquidity pool.
As my stake grows, so will the reward from this giveaway.
What is CRYPTOCOMPANY CEO game?
"In CryptoCompany CEO you have the ability to run, drive, or fly your avatar through a 3D tropical island open world from a third-person perspective! In this multiplayer game, you'll be able to explore the islands, and the contents on them, either alone or together with other players! You have the option to take part in missions or participate in competitions. The world can be explored freely and doesn't feature facades or empty shells of houses, even though the island world in the game has its limits, of course!"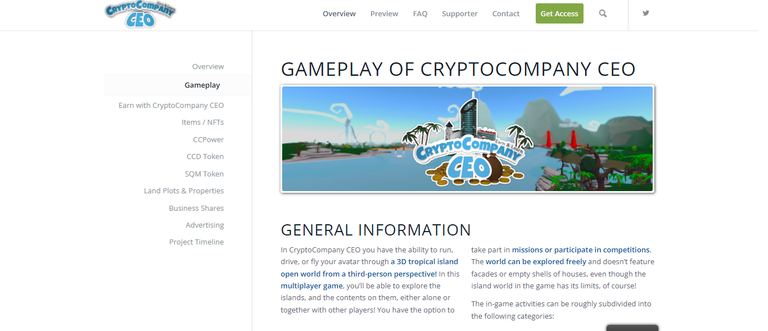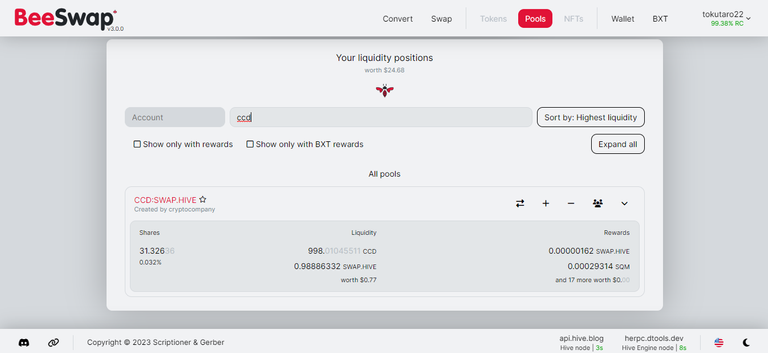 The award:
30 CCD
The rules:
Simple, just leave a comment saying you want to participate
It is appreciated:
upvote
reblog
Any advice for improvement.
Participants in previous contests:
@yeckingo1 @zonadigital21 @oxidil @whickey @saimaali @mario02 @circlebubble @diochen @belzebuzi @ghua @valdiva @subidu @lacandela @mario02 @rayius @dubble @balbaabart @supriya.gupta @zenitsu12 @specialfeelings @rafasete @jackyng @stewie.wieno @gameboyali @jackyng @maplelicious @jfang003 @freedomprepper
@maurojd @lofone @amaillo @ravenxbr @ravenmus1c @technocrypton @pthker2010 @xykorlz @subwaysurfer @princessj190 @tampilyne @blitzzzz
@danshak @master.splinter @alfarero @lokywolf2295 @blind-spot @hoosie @xunba @akizam @rentaw03 @zacherybinx @michupa @johnweed @neyo007 @dyson-the-booper @thurawinkyaw @memess.curator @arpuch
If you do not want to receive notifications, put a comment and I will remove your name, thanks.
---
---