hive.pizza | CineTV - PIZZA / CINE Event & Curation Proposal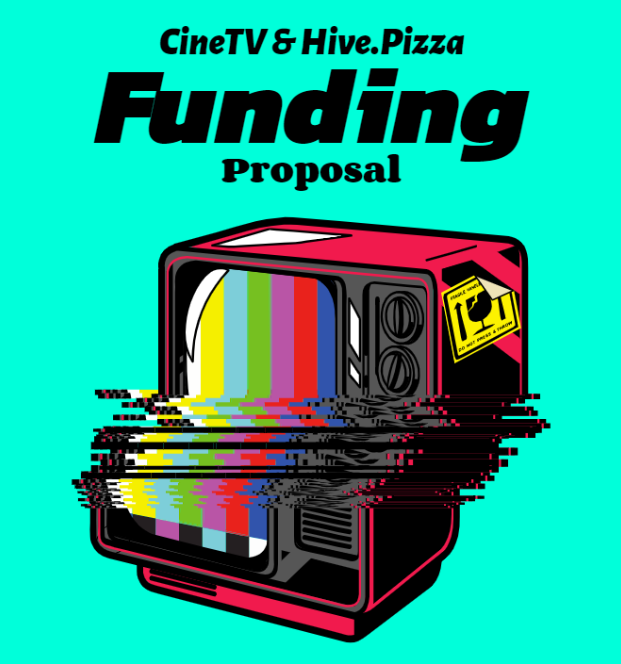 Introduction
Hey Cineheads!
I am Beard (or as some refer to as 'TBF') and I am the creator of the PIZZA token and Gaming / Creative Arts community. As many of you know the @hive.pizza account is a top CINE holder and has been an active curator in CineTV, rewarding many authors for their awesome posts and content. We also love putting on exciting contests such as our recent 'Pairings' contest that paid out $100 in PIZZA and CINE rewards. Our account has staked just about all the rewards we've earned through curation to further build our ability to engage but we've been limited in the fact that we share our curation power (we love to give HIVE upvotes alongside our tribe votes) across all of our curation efforts (we're becoming extremely active across all of HIVE!) and can't really spend as much time as we'd like with our fellow tv & movie fiends!
Today, in an effort to overcome this and to further build our community relationship (because let's be honest, pizza and TV goes oh-so-well together) we've created the @hive.pizza.cine curation account and we've delegated all ~20,000 CINE for upvoting. We've also delegated a bit of liquid Hive to the account for power-up and to get the ball rolling.
Now, the proposal.
This proposal asks for CINE to power-up to our curation account and makes a few things possible.


Our curation efforts have helped organically see PIZZA token in over 5,000 wallets across HIVE in just a few months. We're extremely active and if we have the power, we will put it to use in the community.


More contests! We're an extremely reward-friendly community and we love throwing events and putting on contests! Some of the folks in the Discord can speak to some of the cool movie-oriented events we've been having and we want to do and offer more of this in the form of giving back through curation rewards.


The requested CINE will put us in a position to be a core curator in the community and will be powered up to the new @hive.pizza.cine account for active community curation. Rewards from curation will be split with a third going to power-up in CINE to the curation account, a third going directly to active contest rewards, and a third going towards HIVE Power-up for our HIVE-vote rewards.
This will further strengthen the feedback loop we already have between our communities and while also strengthening both projects.
You can vote on the proposal by visiting the CineTV Proposal page located here.
@ecoinstant @chronocrypto @taskmanager @gogreenbuddy @wiseagent @cineman @moviesinthebuff @raymondspeaks

DELEGATE TO PIZZA
You can also delegate your HP to our @hive.pizza curation account and farm your share of the daily $PIZZA rewards pool! The reward pool increases 10 tokens every 10k HP that is delegated to the account!



You can also check out the HIVE.PIZZA website here.
Buy $PIZZA
Leodex
Tribadex
Hive-Engine

Join the Discord and $PIZZA NATION

Join our curation trail here
Vote for us as Hive-Engine witness here
Vote for us as HIVE WITNESS HERE
---
---