[SoulKeep] A Splinterlands Tower Defense Review

I have been so caught up at looking at the markets that the release of the Tower Defense game created by the Splinterlands Team managed to sneak right past me. Where does one find the SoulKeep game? (Good Question) All one needs to do is log in to their Splinterlands account and click on the big S icon that can be found at the top of the Splinterlands home-page. Once clicked you will be brought to the SoulKeep home-page. From there you can log in using email/password or by using Keychain. Once logged in you will potentially be met with the following pop-up.

But wait a minute I have purchased over 500 packs. Some investigating is needed here. I'll have to go see what is going on. Hold tight, I'll be right back. First I click on the Buy Packs option and that brings me back to the Splinterlands shop in which has Nightmare packs for sale. At the moment I don't intend on purchasing any packs so back to the Splinterlands home-page I go to find my packs. I click on Items>Other (located at top of the home-page). I check my Nightmare balance and see 0. I check LeoDex & Hive-Engine and both display 0, ok now I'm getting a little worried. Where did my Nightmare packs go? After about 20 minutes of searching I have realized I didn't purchase any Nightmare packs on my RentMoney account. I purchased them on my alt account (mini heart-attack avoided). I was just moments away from transferring all my liquid assets out of my main account and changing all my log details. Ok, lets try this again :)
RentMoney Plays SoulKeep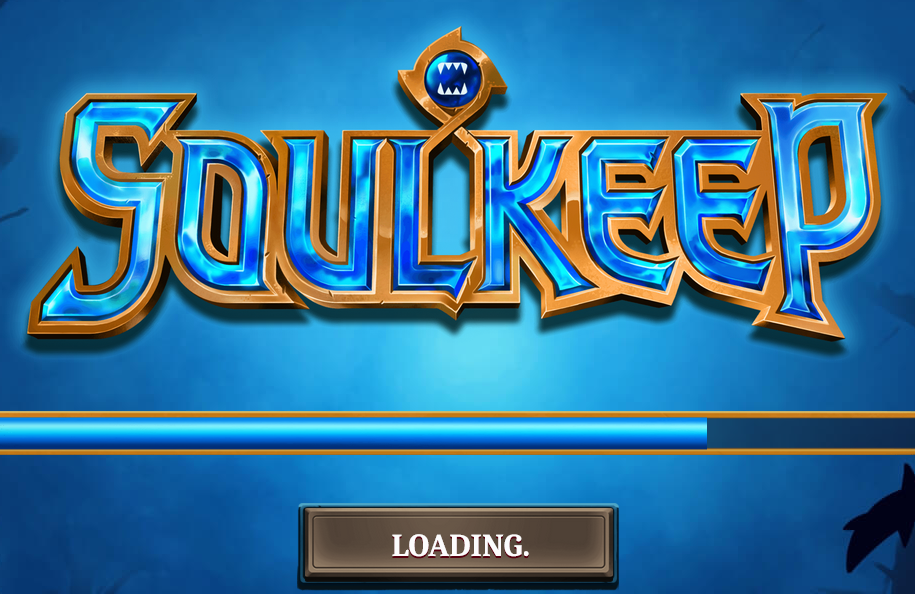 After using Keychain to log in the SoulKeep game (and having enough packs purchased to access beta) I was met with a loading screen which after loading will display a Start icon (click it). BOOM, HERE WE GO, after completing the aforementioned we are one step closer to the action. The first thing I notice is the music, it is rather soothing. I found myself just sitting back and listening to it for a minute or two before exploring. Other things I noticed upon log in: (1) The question mark on the top corner of the page which allows Beta users to give their feedback (2) The scroll under the question mark that does nothing if clicked (3) greyed out features that are not yet able to be interacted with (4) The color scheme fits nicely with a place for everything and everything in its place. Over-all I'm impressed with what I'm seeing thus far. Now lets test the game itself.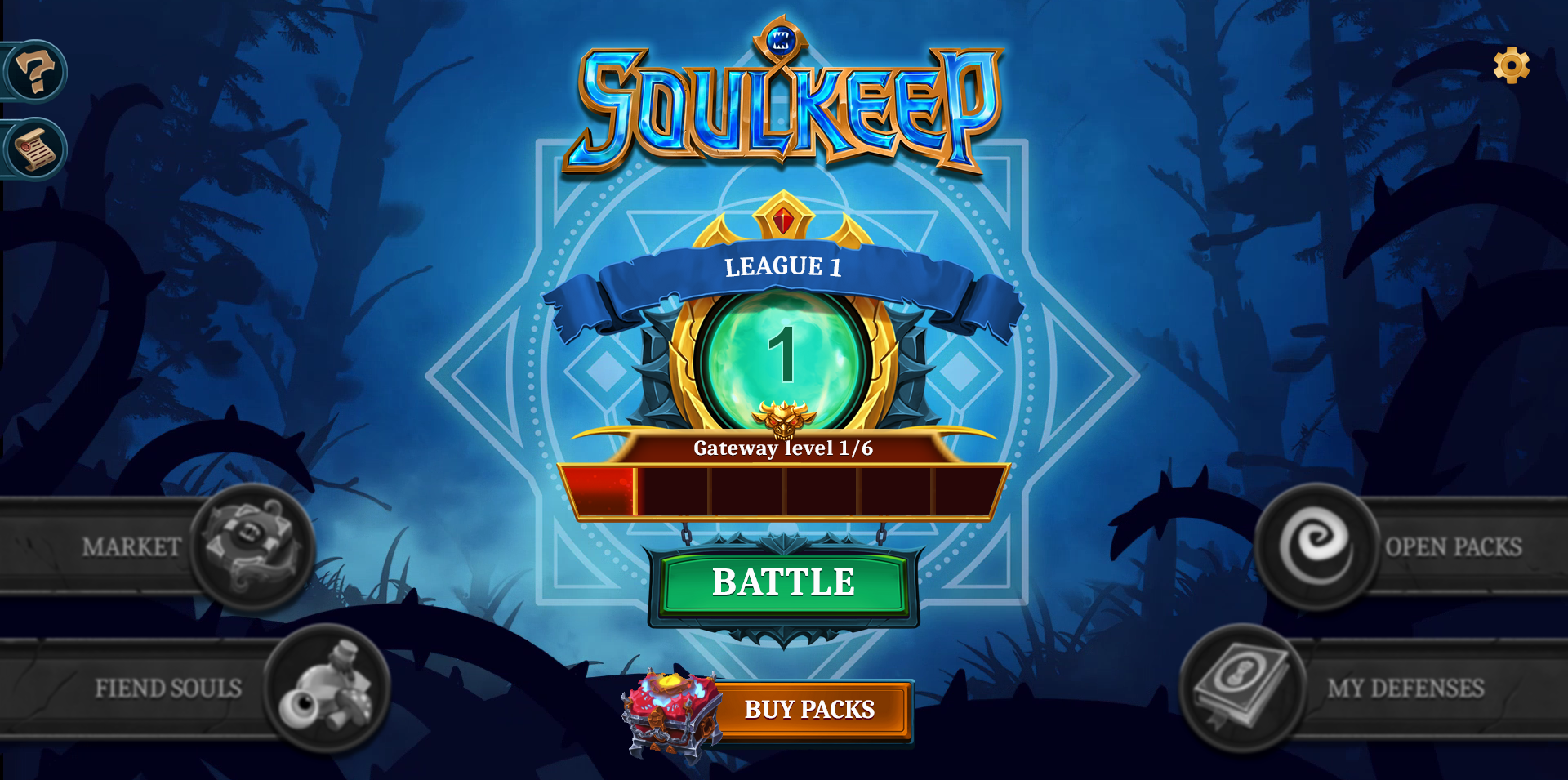 It's Battle Time
I fully intend on placing a video here but for some reason I can't get my screen recorder to launch (It might need to be updated). Anyways, Looks like a description of game play and some screenshots will be in order. Instantly after clicking BATTLE I'm met with an interactive pop-up in which seems as if I'm about to experience some story telling that is potentially filled with some background information. My assumption was correct as after I clicked on the I'm So Sorry! icon more interactive pop-ups continued the story telling.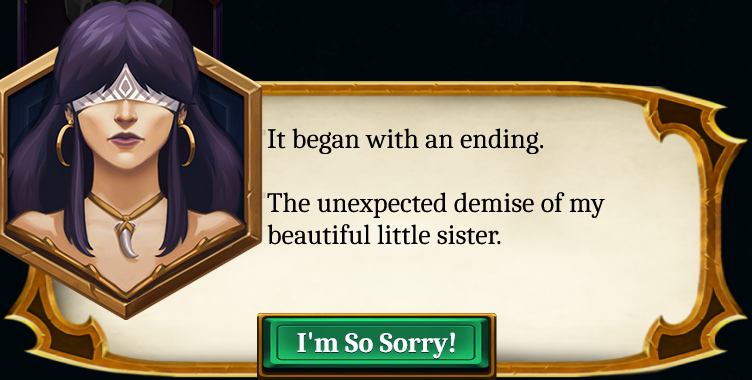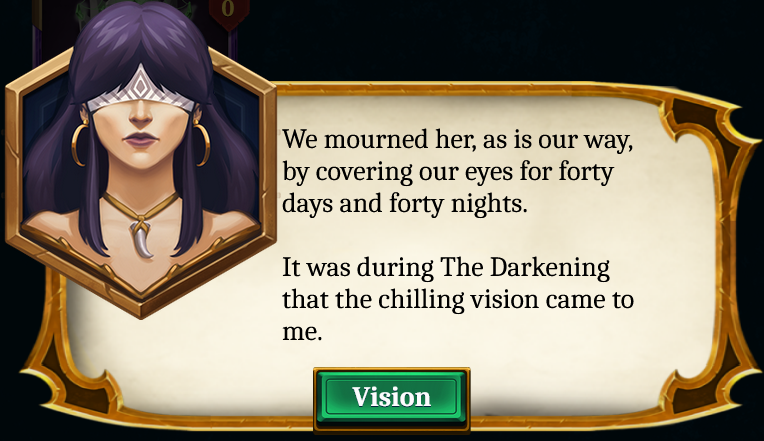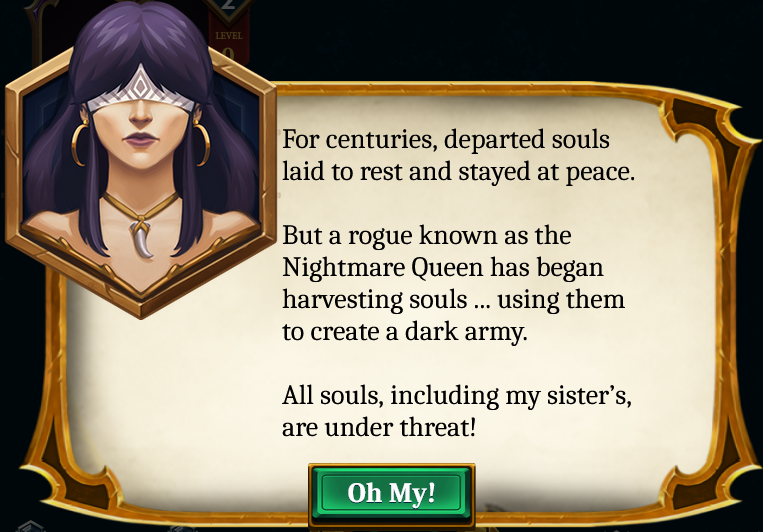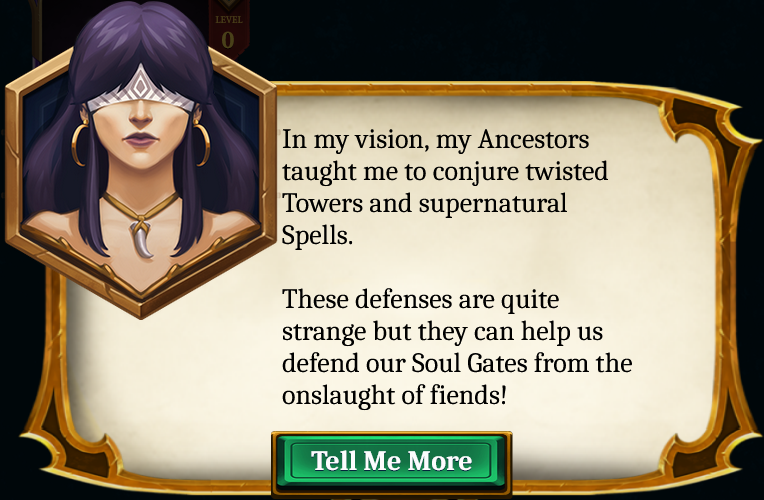 Once the story telling finished the screen displayed the Towers Gloom Owl and Tarantula Loom. Also onscreen to the side is a rarity list and sort feature. Near the bottom of the page looks to be Slots to hold ones cards that are used for play. That is followed by what looks to be a MANA Well (Pack Opening Well). Beside that are more open slots. At the bottom of the page to the left and right will display one of two options (1) Retreat (2) Battle. There is a how to guide that one does a walk-through of that explains what we are looking at (notice the hand pointing at the towers; click where it shows you to click to move to the next level of game play).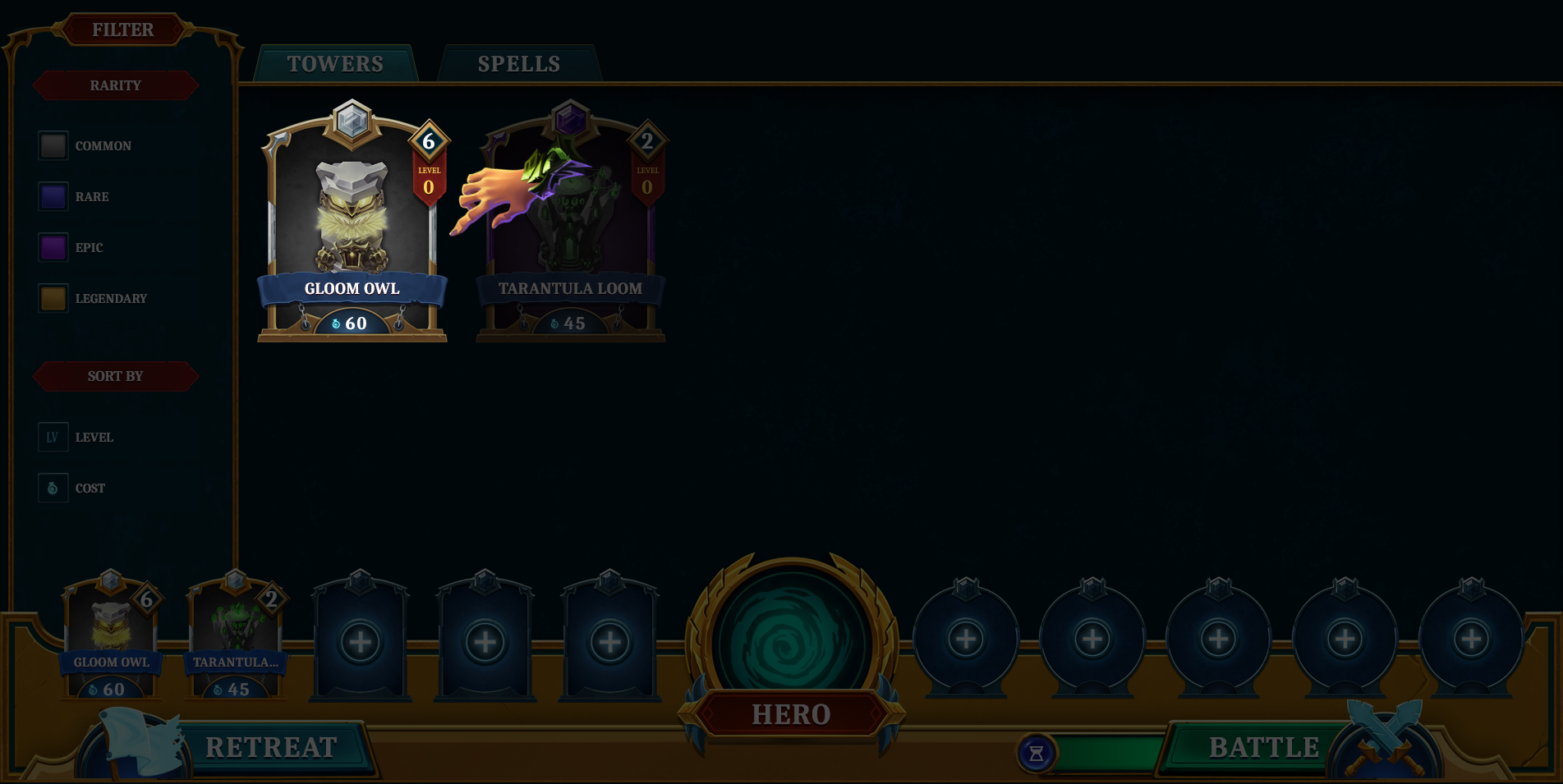 The Battle Screen:
Once you click the BATTLE icon you will be brought to a new page that once loaded will have a Play icon for you to click. Clicking it brings you to the SoulKeeps battle area. The "Hand" and "Story Teller" in which helped you in the previous screens will help you again. The Story Teller will give you information about each place the Hand is pointing at. Click OKAY once you are ready for the Hand to move to a new location. Pay-attention to the Story Teller as its here you learn about the fiends trying to steal your souls and how to stop them from doing so.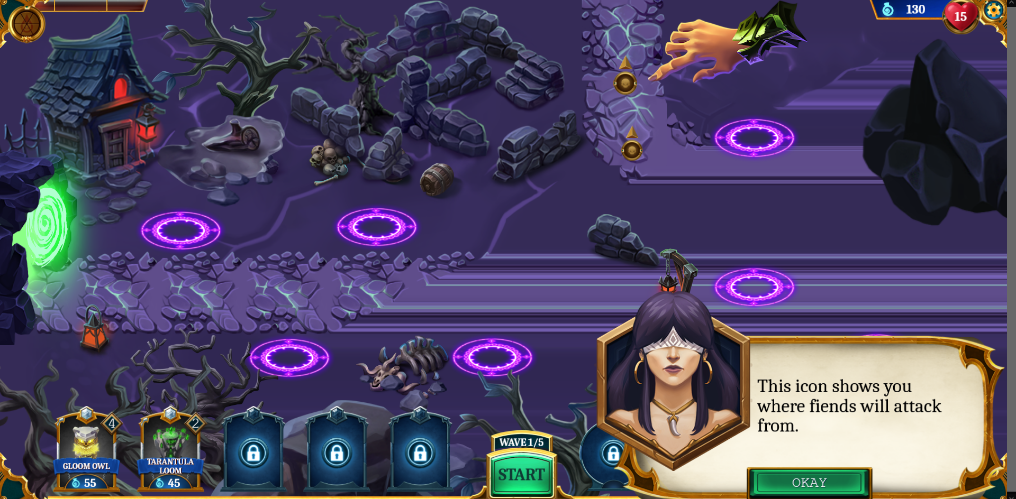 The Fiends
Once you set up a tower you will learn that you have detected the fiend named Bloodling. After learning about the fiend you will be prompted to click the Start icon which (you guessed it) starts game-play. The game-play can be sped up by clicking the forward button that is located top of the game-play screen (has three different speed levels plus there is also a skip option). Once the first wave is completed you will be given the option to keep going or retreat.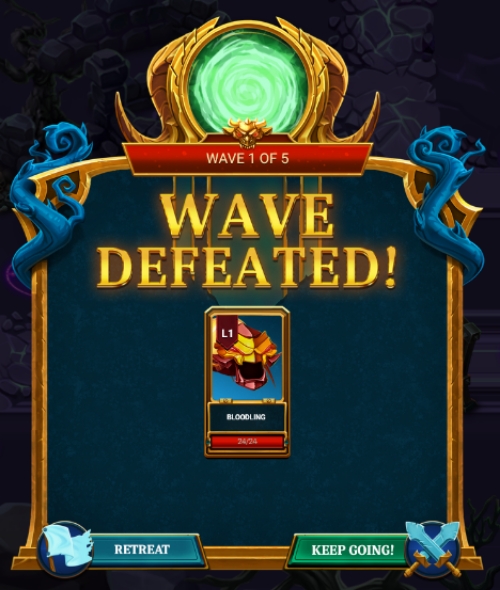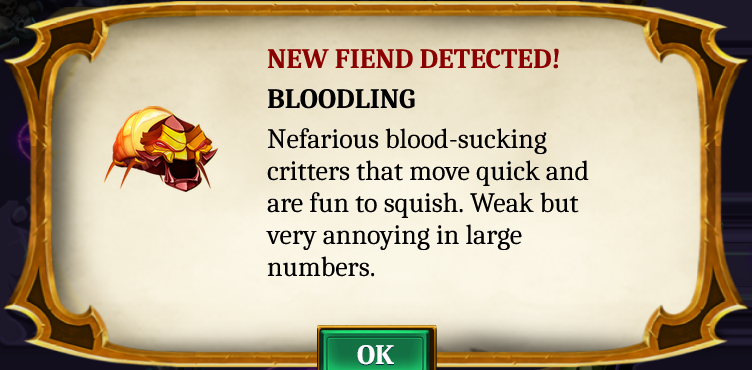 Keep Going
I decided to keep going (Retreat: Never!). Since I managed to stop the Fiends I earned some MANA which allows me to upgrade or purchase additional Towers for my defense. The "Hand" is instructing me to increase my existing Towers damage so that is what I did. Upon finishing my Tower upgrade (the upgrade was instant) I detected a new Fiend called Toxic Toad. Lets see how my upgraded Tower holds up. (WAVE DEFEATED) One of the fiends managed to get by my defenses but all others were stopped in their tracks. Once again I was met with the keep going or retreat pop-up.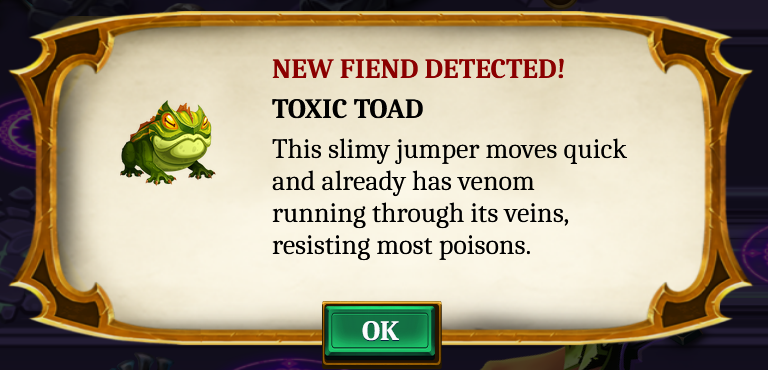 Wave 2 of 5 has been completed. I plan on completing all five waves to beat the first stage. I won't give a rundown of each WAVE and FIEND (I don't want to spoil all the fun). On my continued journey I placed up an extra Tower and upgraded it. Well something unexpected just happened (I WAS DEFEATED). The fiends managed to get past my defense and steal my souls. I was then met with the below pop-up. Which after clicked brings me back to the SoulKeep home-page where I have the option to try again. No-way I'm ending things on a loss so here we go.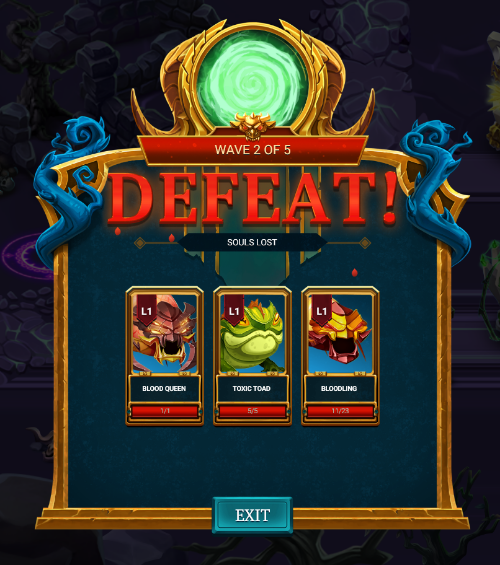 My Second Attempt
Upon re-entry into the Soulkeep game the walk-through hand is no longer showing on the main start-up page. There is also a timer displayed at the bottom of the page (it counts down from 17(?) minutes). The timer is attached to the BATTLE icon that once clicked takes you to the play area in which you need to put up your defense (towers) against the Fiends. I didn't run down the timer but I think its safe to assume that if you don't click "BATTLE" before the timer runs down, you lose. After clicking Battle we are brought Back to the battle-field. The "Story-Teller" and "Hand" reappear to help you on your journey. Success; upon my second attempt I managed to defeat level one. Once I click on "Okay" I am brought back to the SoulKeeps main start-up page and am prompted to continue defending my souls. I opted to stop for the time being but I'll be back to continue my SoulKeep journey.
Additional Thoughts
I think the game is very well made and am impressed with its Beta. I fully intend on playing some SoulKeep later today (once I got some time to do so). If you have 500+ Packs purchased I fully encourage you to go give the BETA version of this game a try (You won't be disappointed if you do). Note: Nightmare packs are not able to be opened at this time. Currently the game is in BETA mode.
How To Install KeyChain
Regardless of if you are participating in SoulKeep or not Keychain is something every HIVE Blockchain user should consider installing. Keychain makes HIVE account switching a breeze and keeps our keys safe. Click on the highlighted URL links below to get started with KeyChain.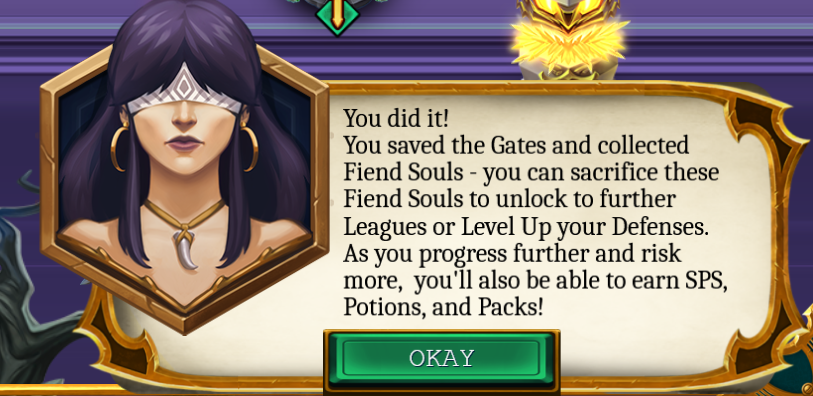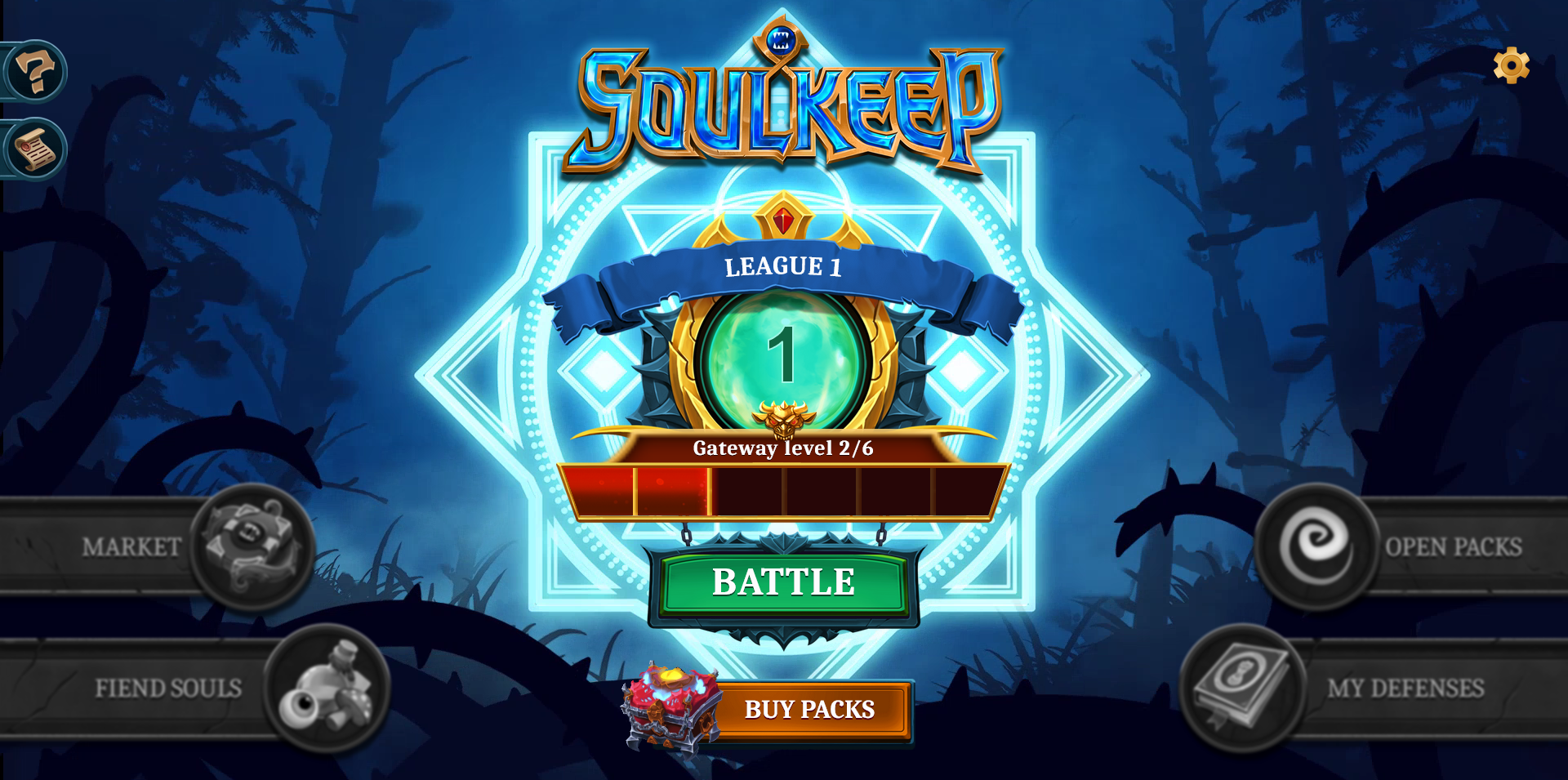 Posted Using LeoFinance Beta
---
---