Guild Brawls With Pizza 2 - Trapp Falloway Wrecks Havoc!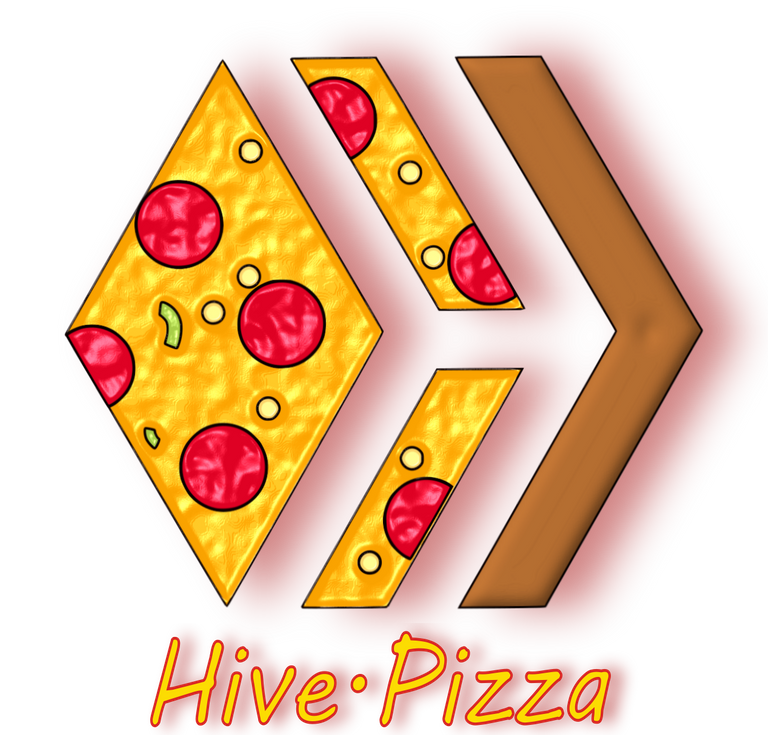 Time flies! Just completed the 19th brawl with my awesome guild, which is none other than Pizza 2 The Deep Dish!
Really appreciated the interaction in the Discord chats within the Pizza guilds. During the preparation phase, there's a lot of information sharing and discussion on who to fill each fray. During the brawls, there were reminders to members to complete their brawl battles. And after the brawls, there were celebratory messages and some members (including me) would write about our experience in the brawls. Aside from brawls, I thought the donations were also very well organised and tabulated, with lucky draws to incentivise donors as well.
For this brawl, I decided to stick to what I fought in the last fray, which was Fray 6, which was 3/2/2/1. I felt I was starting to find my grove and this fray is neither too difficult nor too easy for me. Had 7 battles and I had an impressive run this time!
So for the final result, we finished 2nd out of 10 guilds and got 915 Merits! Glad we were back to our winning ways and a top 3 finish!
Individually, I had 7 fights this time and I managed 6 wins! Yay! That's 2nd place in the guild.

---
Let's jump into the battles!
Battle 1 - WIN
Gladius Card Used: Trapp Falloway
Even faced with higher levelled opposing cards, my triple Weaken strategy reduced all their HP massively and Trapp Falloway easily bulldozed the entire team in this Little League battle.
MVP: Trapp Falloway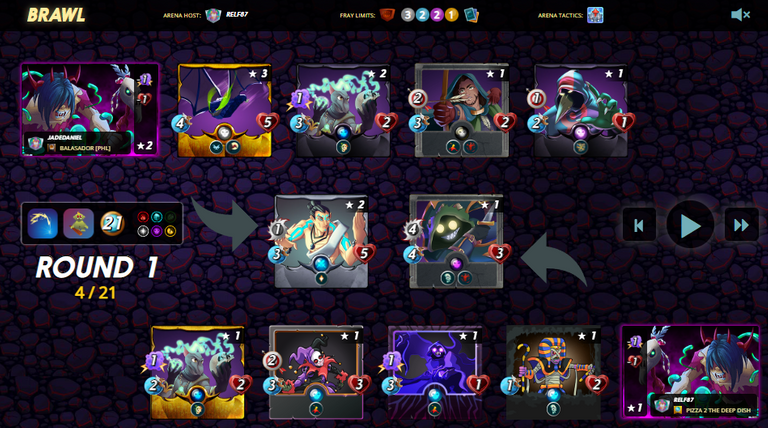 ---
Battle 2 - WIN
Gladius Card Used: Trapp Falloway
A Super Sneak battle and Trapp Falloway stars again! Even a self healing Haunted Spirit on the opposing end was no match for him. Another easy win, thanks to Trapp Falloway!
MVP: Trapp Falloway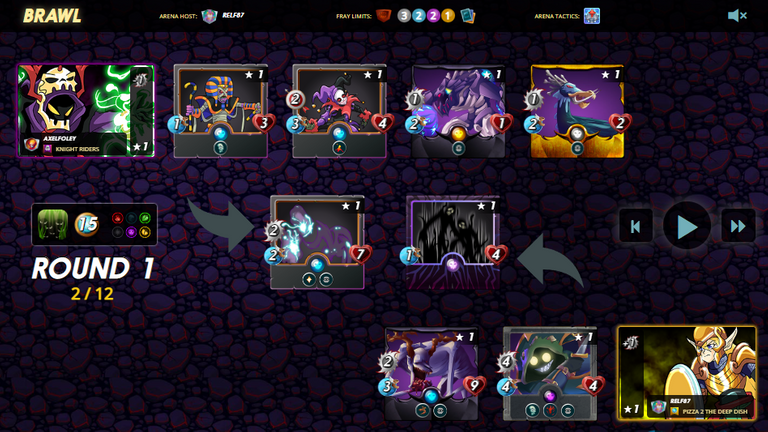 ---
Battle 3 - WIN
Gladius Card Used: Trapp Falloway
Since Trapp Falloway was on a roll, I threw him in for a low mana Blast battle. Once again, the triple Weaken strategy made the opposing lineup vulnerable to Blast attacks and my team won this comfortably! Three cheers to Trapp Falloway!
MVP: Trapp Falloway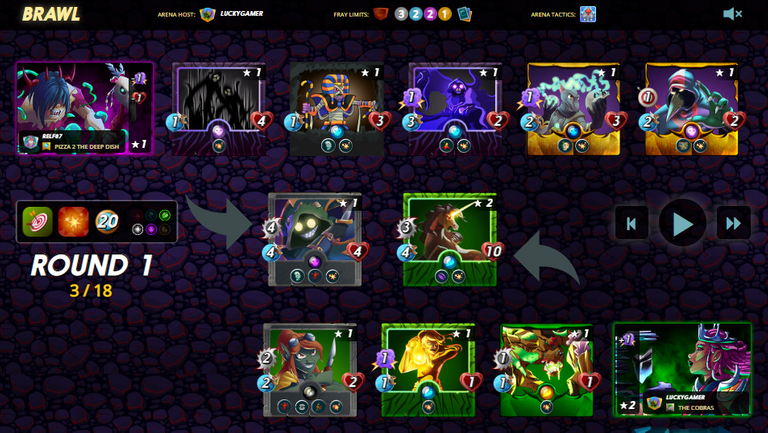 ---
Battle 4 - WIN
Opponent fled!
---
Battle 5 - LOSE
Gladius Card Used: Trapp Falloway
Yet another low mana battle and I had to call upon Trapp Falloway again! Unfortunately, the 2nd opposing card dealt exactly 4 damage from Reach and took him out right from the onset. Didn't have a chance after all.
MVP: None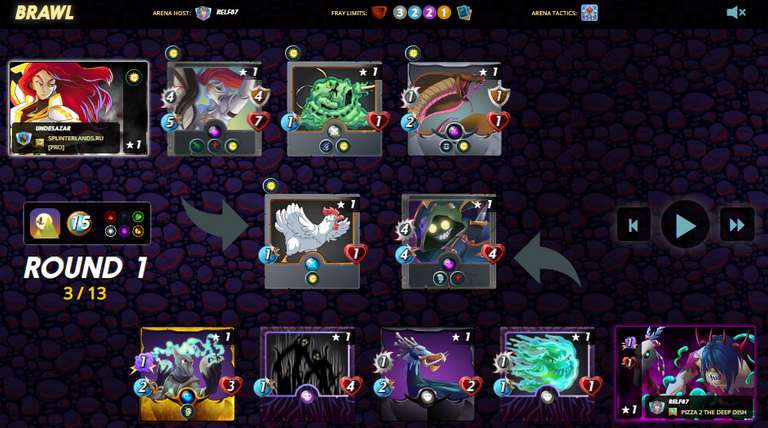 ---
Battle 6 - WIN
Gladius Card Used: Ajax Lightfoot
Time to give other cards a chance! Brought in Ajax Lightfoot in this battle after an impressive showing in the last brawl. The team effectively neutralised all the opposing attacks with Repair and Tank Heal, while Ajax Lightfoot struck down the cards one by one.
MVP: Team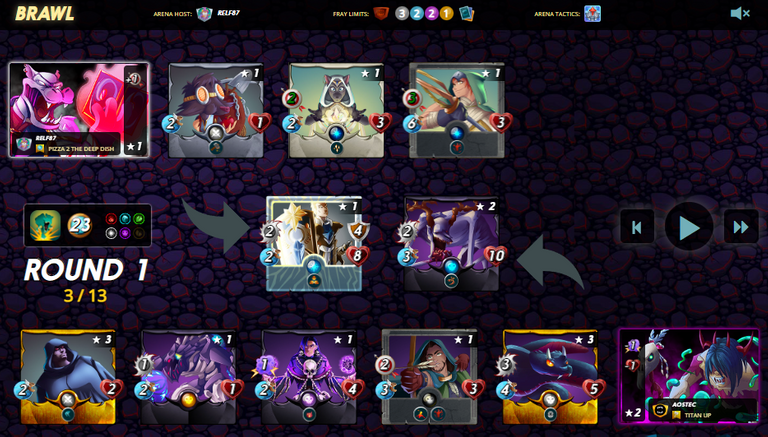 ---
Battle 7 - WIN
Gladius Card Used: Relenor Cleaver
Relenor Cleaver was just too tanky in this battle. After the first Bloodlust, it was near impossible for him to be taken down. Great finish to a very successful brawl for this time!
MVP: Relenor Cleaver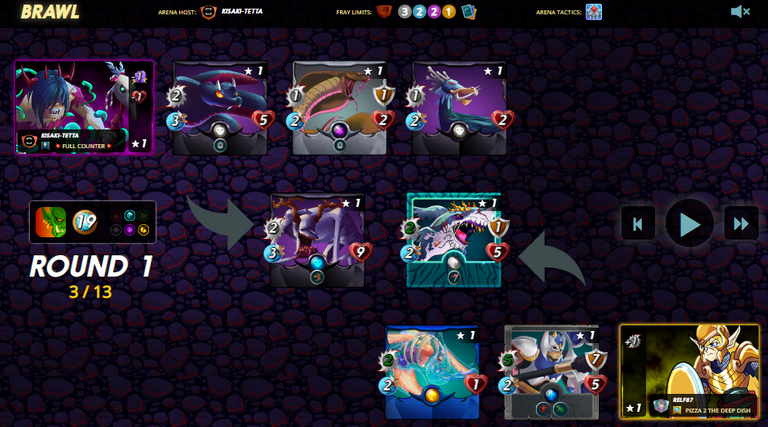 So that sums up my 7 battles for this brawl! Extremely happy with my result!
---
Review Of Gladius Cards
The Merits are coming in fast and I have enough Merits for my 9th Gladius case! 3 Rare cards in this one and I am satisfied! Sarius looks like a good match with Yodin Zaku. Hmm.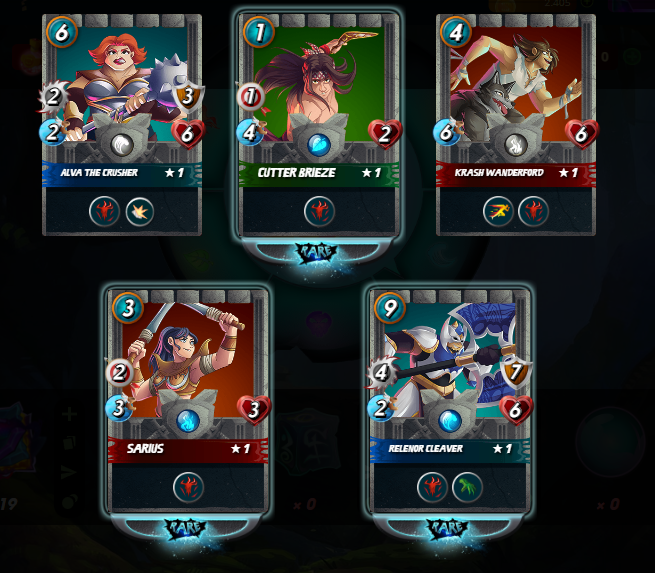 Previous Gladius Card Reviews:
---
Brawl Reports Of Pizza 2 Guild And More!
If you are interested to follow the guild brawls of the Pizza guilds, feel free to check out some of the brawl reports below!
---
That's all I have! Let me know if you have any thoughts too!
As always, thanks for reading and have a pleasant day ahead!
---
If you are interested to sign up to play Splinterlands, my referral link is here.
---
---