Little HiveFest7 Recap :)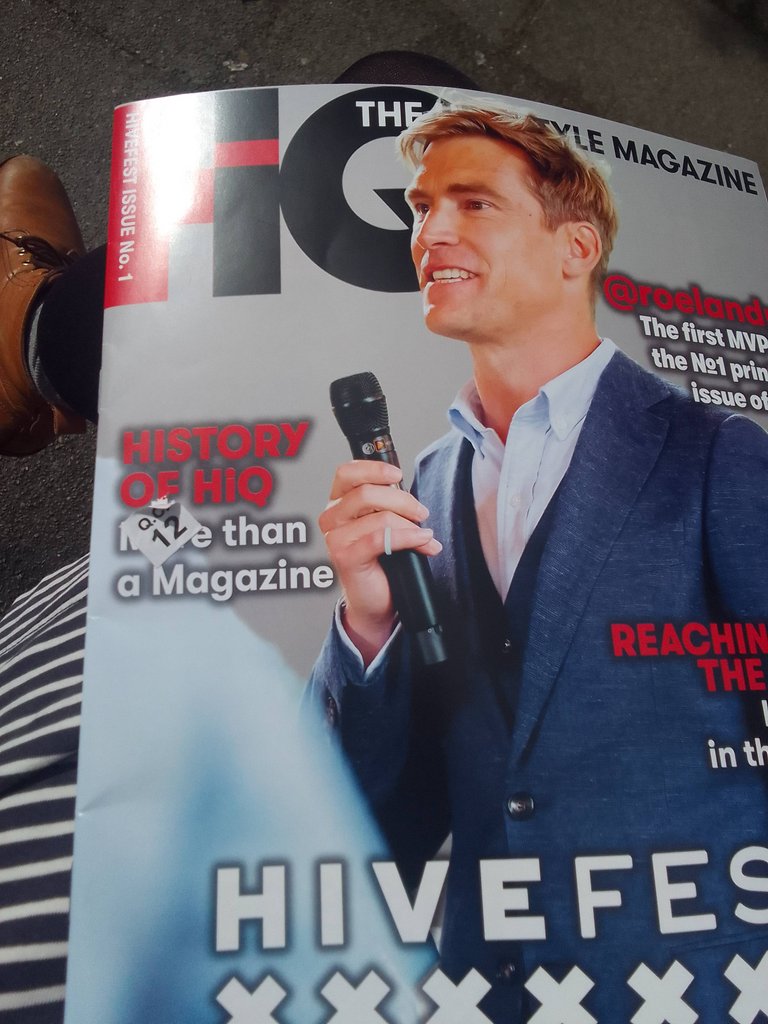 I don't even know what I'm allowed to tell so as not to anticipate anything in the next issue of HiQ, so here's just a very brief glimpse.
Ich weiß gar nicht, was ich erzählen darf, um der nächsten Ausgabe der HiQ nichts vorwegzunehmen, daher hier nur eine gaanz kurzer Einblick.
---
The stress of the last weeks fell away when I was allowed to hold the print HiQ in my hands directly after arriving at the Volkshotel. The work that cost us so much sweat and tears (tears actually not) is now finished and it doesn't look so bad.
Not even that bad? Of course, that is a huge understatement. We often heard, "Oh, you're the ones from the magazine! It's really cool!" At least that's how @smooms, @quekery and I were often addressed. And I think everyone really liked it.
But I would be for making the cover much more glossy next year. I'll push for the HiQ to look even more classy and get the premium paper, I promise.
I'm so glad people like it, and maybe one or two of them actually read it on the way home, as many promised they would. Because the print HiQ is not only there to look good, but it also has very good inner values, LOOL.
Der Stress der letzten Wochen fiel ab, als ich direkt nach der Ankunft im Volkshotel die Print-HiQ in Händen halten durfte. Das Werk, das uns so viel Schweiß und Tränen (Tränen eigentlich nicht) gekostet hat, ist nun fertig und es schaut gar nicht mal so schlecht aus.
Gar nicht mal so schlecht? Das ist natürlich eine gewaltige Untertreibung. Oft hörten wir: "Ach, ihr seid die vom Magazin! Ist voll cool geworden!" So oder so ähnlich jedenfalls hatte man @smooms, @quekery und mich des Öfteren angesprochen. Und ich denke, es hat wirklich allen gut gefallen.
Aber ich wäre dafür, nächstes Jahr das Cover noch viel glossyer zu machen. Ich werde mich dafür einsetzen, dass die HiQ noch edler aussieht und das Premiumpapier bekommt, versprochen.
Ich freue mich so sehr, dass es den Leuten gefällt und vielleicht hat ja der Eine oder Andere am Heimweg wirklich darin gelesen, so wie viele es versprochen hatten. Denn die Print-HiQ ist nicht nur da, um gut auszuschauen, sondern sie hat auch sehr gute innere Werte, LOOL.
---
As I said, I don't want to anticipate that much here, so here are a few more photos that probably won't make it into the HiQ:
Wie gesagt, so viel will ich hier nicht vorwegnehmen, daher noch ein paar Fotos, die es vermutlich nicht in die HiQ schaffen werden:
---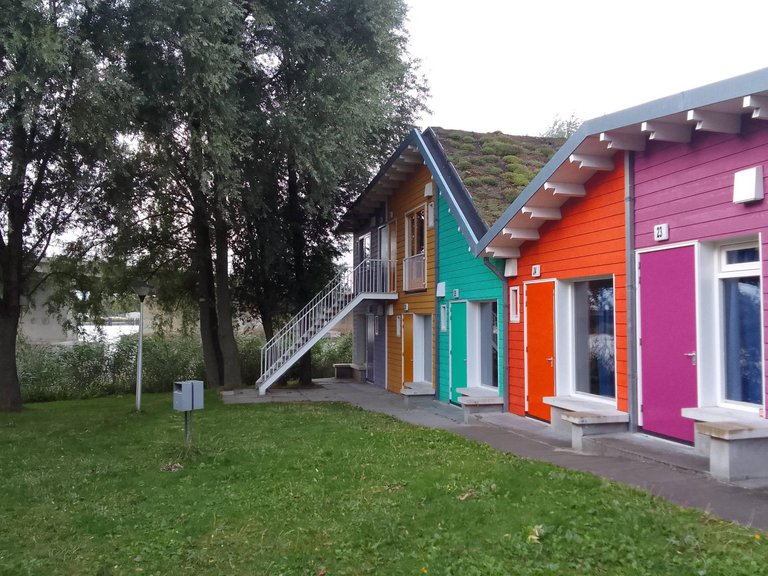 My place to stay: number 24, orange. It was more like a prison cell than a hotel room, but the bed was comfortable and the room was heated.
Meine Unterkunft: Nummer 24, orange. Es war mehr wie eine Gefängniszelle als ein Hotelzimmer, aber das Bett war gemütlich und es war beheizt.
---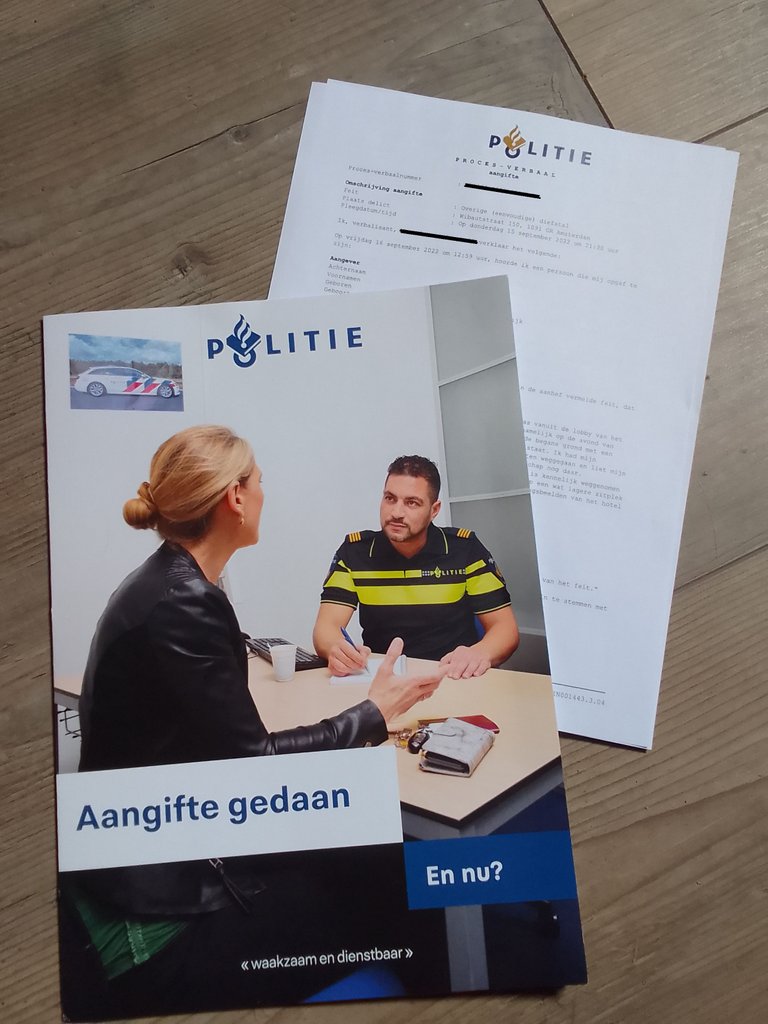 Due to an incidence on the first evening, I was given a HiQ company cell phone. Finally. How could Madame Secretary have gone so long without a company cell phone?
Aufgrund eines Zwischenfalls am ersten Abend bekam ich ein HiQ-Firmenhandy. Endlich. Wie konnte Madame Secretary nur so lange ohne Firmenhandy auskommen?
---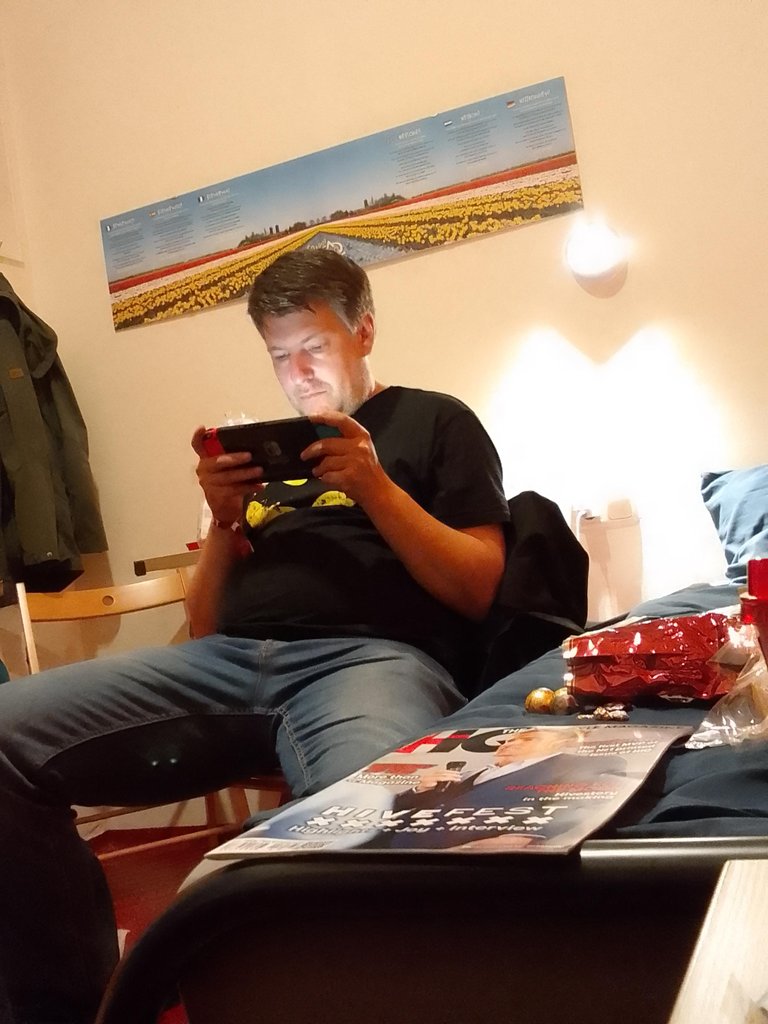 Smooms played on his Nintendo Switch and ate Mozartkugeln while I took a nap. The schedule was already pretty tight. Almost as tight as we were, LOOL.
Smooms spielte auf seiner Nintendo Switch und aß Mozartkugeln, während ich ein Nickerchen machte. Der Zeitplan war schon ganz schön straff. Fast so straff wie wir, LOOL.
---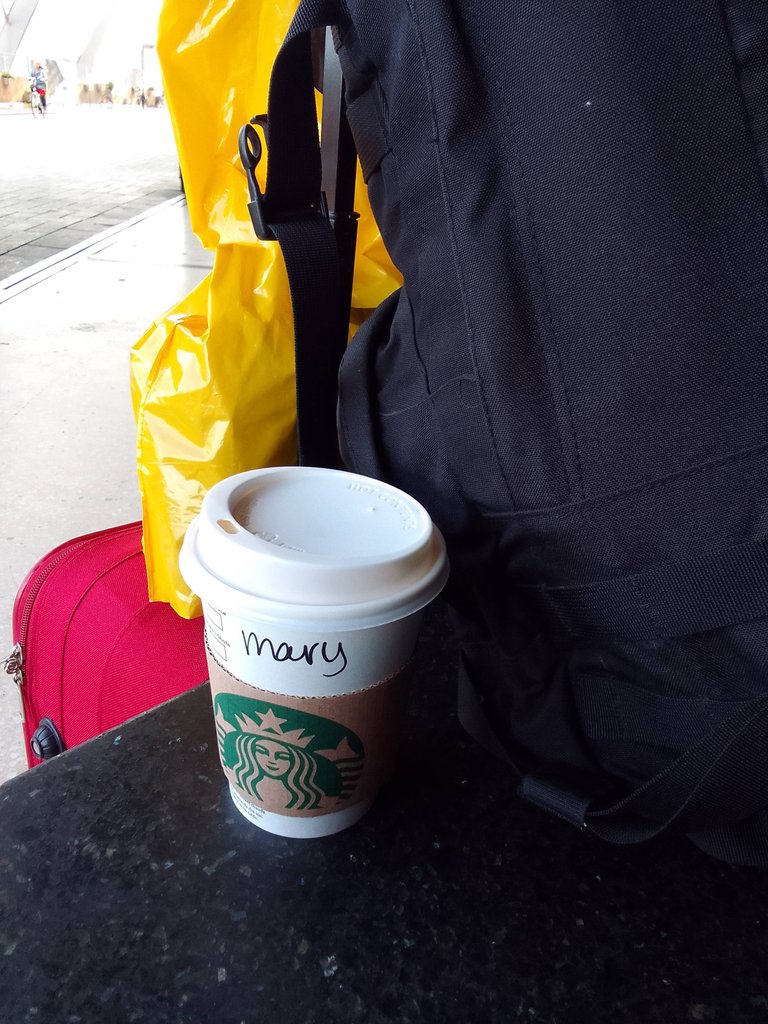 After I said goodbye to the two at the station I treated myself to a hipster coffee and talked on the phone for half an eternity with @bubblegif.
Nachdem ich die beiden am Bahnhof verabschiedete, gönnte ich mir einen Hipster-Kaffee und telefonierte erstmal eine halbe Ewigkeit mit @bubblegif.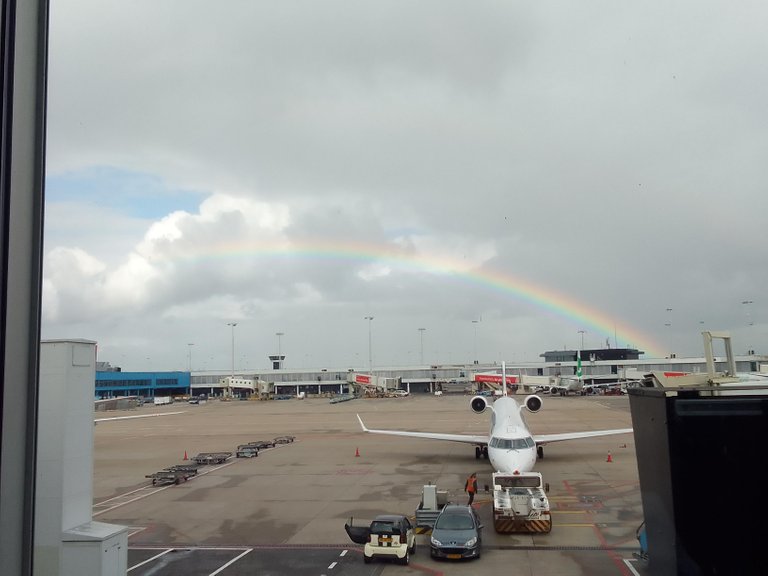 I still had time, my flight took off in the early evening and because I flew inside the EU, I did not have to fight through several queues at the airport but only pass the one security line. Arriving at the gate, a rainbow greeted me.
Ich hatte noch Zeit, mein Flug ging erst am frühen Abend und weil ich innerhalb der EU flog, musste ich mich nicht durch mehrere Warteschlangen am Flughafen kämpfen, sondern nur die eine Security-Line passen. Am Gate angekommen, begrüßte mich ein Regenbogen.
---
You can read more about the HiveFest and the HiQ print issue next week in the digital issue of HiQ, in English at @hiq.magazine and in German at @hiq.
Mehr zum HiveFest und zur HiQ Printausgabe könnt ihr nächste Woche in der digitalen Ausgabe der HiQ lesen, in Englisch unter @hiq.magazine und auf Deutsch unter @hiq.
---
Best thoughts to all HiveFest7 participants and special thanks to:
@alexvan
@arcange
@solymi
@ynwa.andree
@solarwarrior
@manncpt
@blue.rabbit
@leosoph
@tibfox
@growandbow
@felixxx
<3
---
---