THE BIG CRATES CHALLENGE: 8 DAYS TO GO – DON'T MISS OUT!
The Marketplace is ready!
The Psybercrates are ready!
ARE YOU READY?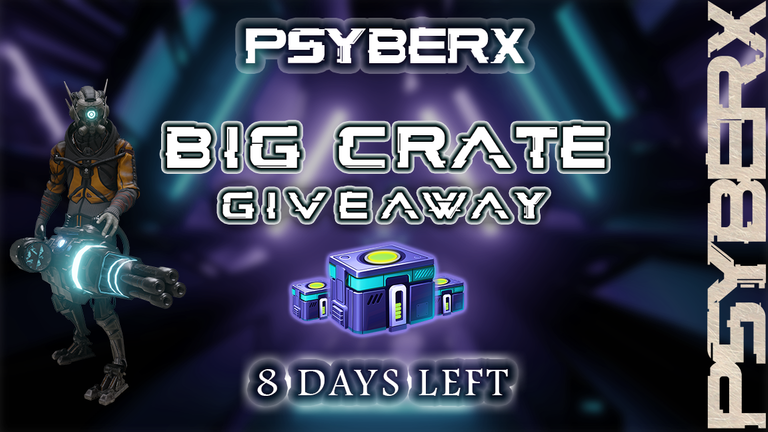 We promised to reward our amazing supporters on Hive by way of giveaways, fun contests, and challenges.
But, we are not done yet!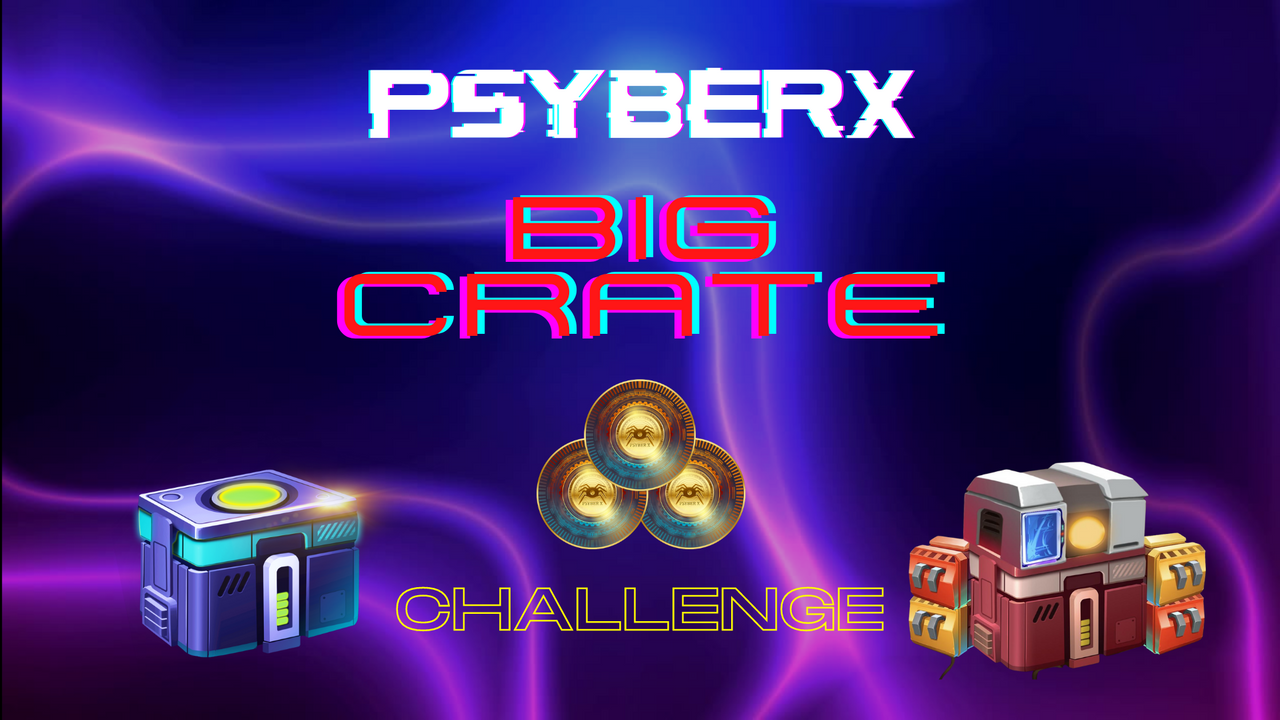 The Biggest PsyberX "Big Crate" Challenge is underway.
Are you ready to be an LVL millionaire?
Are you ready to own some airdropped crates?
Take hold of this opportunity now and participate in the PsyberX "Big Crate" Challenge.
HOW TO PARTICIPATE
Easy-peasy!
•   Log on to psyberxmarket.com
•   Sign in using the Hivesigner or Hive KeyChain 
•   Purchase a Pysbercrate with $20 worth of Hive or Hive Backed Dollar (HBD)

Each psybercrate you purchase = 1 entry into the raffle draw.
SELECTION OF WINNERS
There will be three (3) prize winners, and the winners will be randomly selected by a raffle draw.
PRIZES TO BE WON
The three prize winners get to win a huge bounty of LVL tokens and psybercrates.
•   1st place gets 1,000,000 (1 million) LVL tokens + 10 airdropped crates
•   2nd place gets 200,000 LVL tokens + 3 airdropped crates 
•   3rd place gets 100,000 LVL tokens + 1 airdropped crate

This is huge!
WHAT ARE THE REQUIREMENTS?
Oh, I think I said that earlier.
All you have to do is to purchase a psybercrate from the marketplace at psyberxmarket.com to be part of this big contest.
You stand a chance of winning huge LVL tokens and airdropped psybercrates.
That's all!
The contest will include all the psybercrates purchased at the opening of the marketplace till this day and will end on May 30th.
You heard that right, MAY 30. So you have only 8 days to go!
Don't miss out!
---
---