Ice cream for dogs - Eis für Hunde -----EN /DE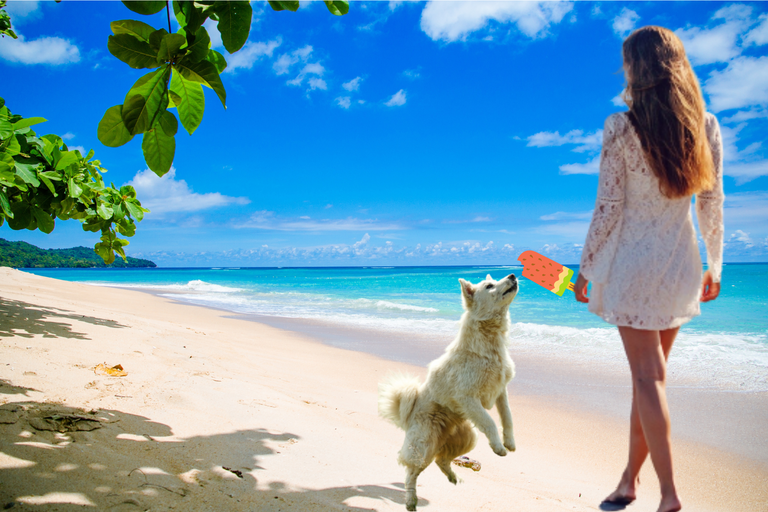 EN
Hello to all dog lovers,
Today I would like to introduce you to ice cream for dogs. It's not just us who like ice cream to refresh ourselves on hot days, but I'm sure our dogs do too. We should not share the treats that we usually pull out of the freezer with our four-legged friends, because they might contain ingredients that they can't tolerate, especially sugar is critical.
---
If you want to use dairy products, you should check beforehand whether your dog tolerates lactose. Other ingredients should also be suitable for dogs and your little one in particular should tolerate them well. In my opinion, you can definitely do without sweeteners of any kind. We should be aware that they don't have nearly as fine a sense of taste as we humans do. Interestingly, cats are said to have less than a third of the taste receptors as dogs and cannot perceive sweets at all.
♡
♡
---
If your dog can't tolerate dairy products, you could also freeze its usual treats in water. Even an ordinary ice cube can be accepted with pleasure. They might play with it a bit first and then eat the frozen water.
♡
♡
---
Sweet summer refreshment made from 2 ingredients:
You can mix yoghurt with fruit, for example.
Protein summer snack
Mix curd cheese with oat flakes (chop with a hand blender if necessary).
Refreshing liverwurst ice cream
This doesn't sound so tasty to us, but your dog will definitely be delighted.
Mix granular cream cheese with liver sausage for dogs (ordinary liver sausage is too fatty and too spicy).
---
You could fill it into ice cube moulds or small silicone moulds depending on the size you want and put it into its bowl. Popsicles would also be an option if you want to feed your dog directly by hand with it, which is certainly nice too.
♡
---
Important note: I do not give a feeding recommendation or medical advice, but everyone decides for themselves what is best for their dog or asks their trusted vet.
🎔
---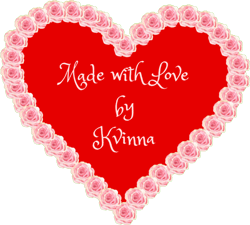 ---
DE
Hallo an alle Hundeliebhaber,
heute möchte ich Euch Eis für Hunde vorstellen. Eis mögen nicht nur wir zur Erfrischung an heißen Tagen, sondern bestimmt auch unsere Fellnasen. Die Leckereien, die wir üblicherweise aus dem Gefrierschrank ziehen, sollten wir nicht mit unseren Vierbeinern teilen, denn die könnten Zutaten enthalten, die sie nicht vertragen, vor allem Zucker ist kritisch.
---
Wenn Ihr Milchprodukte verwenden möchtet, solltet Ihr vorher abklären, ob Euer Hund Laktose verträgt. Auch sonstige Zutaten sollten für Hunde geeignet sein und besonders Euer kleiner Liebling sollte sie gut vertragen. Meiner Meinung nach kann man auf Süßungsmittel jeglicher Art definitiv verzichten. Wir sollten uns darüber im Klaren sein, dass sie bei Weitem keinen so feinen Geschmacksinn haben wie wir Menschen. Interessanterweise sollen Katzen weniger als ein drittel der Geschmacksrezeptoren haben, als Hunde und Süßes gar nicht wahrnehmen können.
---
Sollte Euer Hündchen keine Milchproduckte vertragen könntet Ihr auch die gewöhnlichen Leckerlies in Wasser einfrieren. Sogar ein ganz gewöhnlicher Eiswürfel kann gerne angenommen werden. Möglicherweise wird erst ein bisschen damit gespielt und dann das gefrorene Wasser verspeist.
---
Süße Sommererfrischung aus 2 Zutaten:
Man kann z.B. Joghurt mit Obst mischen
Proteinreicher Sommersnack
Quark mit Haferflocken (evtl. mit Stabmixer zerkleinern) mischen.
Erfrischendes Leberwursteis
Das hört sich für uns nicht so schmackhaft an, aber Euer Hauswolf wird bestimmt begeistert sein.
Körnigen Frischkäse mit Leberwurst für Hunde (gewöhnliche Leberwurst ist zu fetthaltig und zu stark gewürzt) vermengen.
---
Man könnte es je nach gewünschter Größe in Eiswürfel- oder kleine Silikonformen füllen und in den Napf geben. Auch Eis am Stiel wäre eine Möglichkeit, wenn Ihr Euren Hund damit direkt von Hand füttern wollt, was bestimmt auch schön ist.
---
Wichtiger Hinweis: Ich gebe weder eine Fütterungsempfehlung noch medizinischen Rat, sondern jeder entscheidet selbst, was für seinen Hund das beste ist oder fragt den Tierarzt seines Vertrauens.
---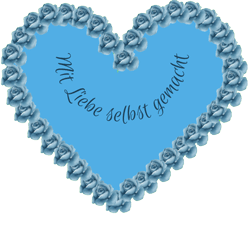 ---
♡


---
---