Scammers? You don't want to deal with these folks.
An encounter with scammers is usually a horror show. One of the worst moments I've seen people in is usually the moment that comes immediately after they realize that they have been victimized by scammers.
Surely, nobody would ever want to lose a quid in any situation, but losing your hard-earned assets to scammers is one of the worst possible ways to lose money.
All things considered, it has become fairly obvious that these scammers won't be stopping any time soon. They are relentless in their desire to slide in and take advantage of people whenever an opportunity presents itself.
One of the things I've learned about scammers is that their words usually sound so nice and smooth, but the real meaning of whatever they say can be interpreted to mean;
Click and lose everything you have in your wallet.
At least, that's the case for those scammers that target Crypto Enthusiasts. They have a way of making a scam look like a good opportunity. Once you fall for their scam, the damage you will be exposed to will be far beyond the stretch of your imagination.
Do you know what it takes to avoid falling victim to these scams?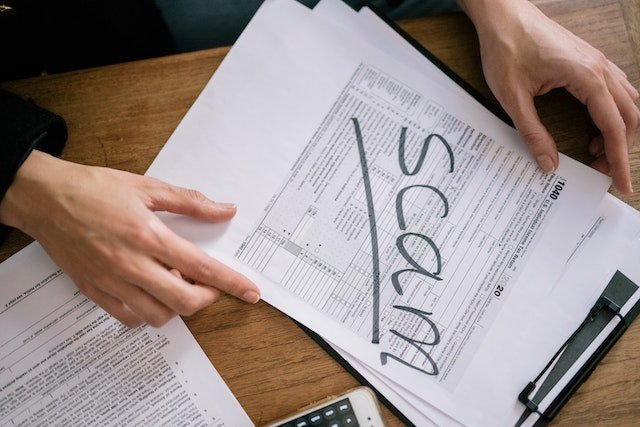 I've heard so much and read more about what it takes to steer clear of these scammers. Fundamentally, you need to be well-informed about the possible ways these scammers approach their targets.
Promises of airdrops can be one such way. If you engage with Crypto/Blockchain related content on Twitter (for example), you will likely get spam messages about airdrops or projects with juicy offers. When you get them, don't be too quick to buy into their offer.
The idea of doing your research gets very important at this stage. You've got to research to know what is what. Ask questions to be sure about the authenticity of whatever offer you got before jumping on the offer.
Even when you are digging around, always remember that if the offer is too good to be true, it's likely, not true at all. Ignore an offer like that.
What else would you do to avoid falling victim to scams and shams in the Crypto space?
Thanks For Not Missing Any Full-stop Or Comma
Thumbnail Image is taken from Pexels
Posted Using LeoFinance Beta
---
---