PSYBER X / LVL

"Some like Battle Royale gameplay, some like Open world, world-building games. This way no one is left out when it comes to earning."
To be frank I jumped on this project after reading that line. I personally think all games should be NFT driven and provide some sort of output besides chowing up your computer's resources...I'm looking at your Call of Duty😂.
Think about all the people playing games across the world and the amount of computing power and electricity that is being wasted⚡️.
Check out my trailer rework😉:
The World:
Cyberpunk world shows a hub of commerce which also allures others as a tourist destination. "The once beautiful edifice stands covered in rot from top to bottom and now a shadow of itself. Although it's a shining façade that conceals the horror, yet the reality of it being a battleground stares people in the face."
Become the next master of Zeelis. Pitting it out as and against bandits, outlaws, rogue robots, mechs and other villains fight in the open for a battle of supremacy. These and more reveal the highlights of the game.
PSYBER X will feature NFTs in the form of:
• Power up cards (Speed, experience boosts, increased damage)
• Weapons
• Cosmetics
• Housing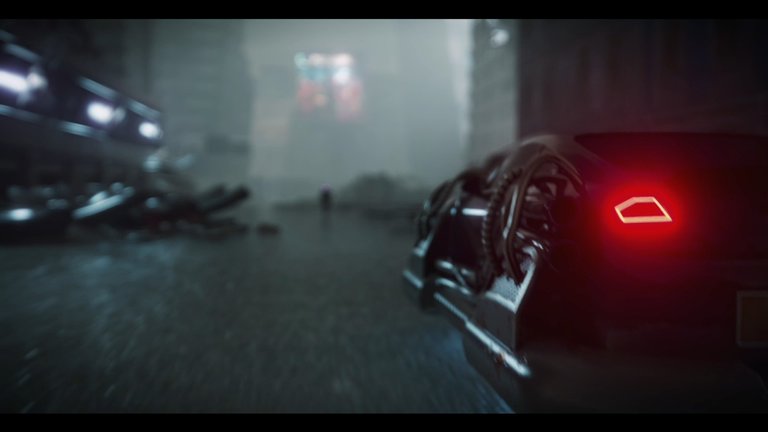 PSYBER X will be built on a play to earn principal, where the normal player can earn LVL coin in-game, and exchange it for HIVE.
The Players will be launched into a cyberpunk city battling it out in 50vs50 matches, or a free for all.
Choose your loadout before entering the game.
Your loadout will depend on the gear you have been able to accumulate so far. As you are able to get the upper hand and start to kill your opponents you will start to unlock killstreaks. Killstreaks will unlock according to the power needed to charge them. The weapons and armor found on the map will be temporary and not considered an NFT. Killstreaks will also be NFT's available for purchase through the platform. There will be AI robots that are thrown into combat that will be seeking to kill you, so there will be many enemies to be watching out for providing a PVE experience.
The first gun: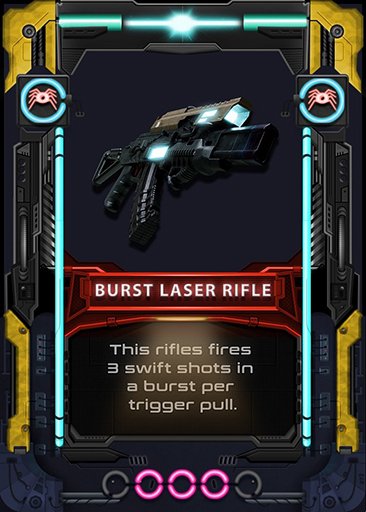 Get it early! https://nftshowroom.com/psyberx/gallery/psyberx_burstlaser-rifle_burstlaser-rifle
"In phase two of the game, the MMO aspect will take hold. Players will have the freedom to be an officer working for the peace of the land or rebuild their version of the city but only as overlords. Take up any role of interest ranging from teachers, DJs, or entertainers."
Tokenomics & The LVL token:
The LVL token will only ever have 500,000,000 tokens and is currently exclusively on the Hive blockchain. Distributing 50% of the tokens to the community to have a split in power over LVL.
"20% tokens will be secured on the game platform as a reserve for players to give and take from. The LVL token was created to be used as a tool for PSYBER X, and every game that will utilize it. Including phase 1&2 of PSYBER X, we plan to expand to many other gaming genres, and build out the ecosystem of LVL."
Links:
https://peakd.com/playtoearn/@laritheghost/first-look-into-psyberx-new-play-to-earn-game-entering-the-hive-ecosystem
https://peakd.com/psyberx/@dynamicrypto/psyber-x-announces-3-levels-of-founder-nft-being-launched
https://www.1up.zone/@bearbear613/proper-1up-post-featuring-psyber-x-on-hive
https://www.royalreptilestudios.com/
Visit us on discord! - https://discord.gg/CZbzwvFk3S
---
---