Rising Star 25.11.21
The week was quite interesting and through experiments I managed to work out more or less the optimal scheme for the game Risingstar.
One day I do easier missions, such as Busking With A License and Mid Week Support Slot, and the next day I take on the heavy and energy-consuming Saturday Headline and Saturday Support.
Using this strategy in the past week was able to rise to level 20 !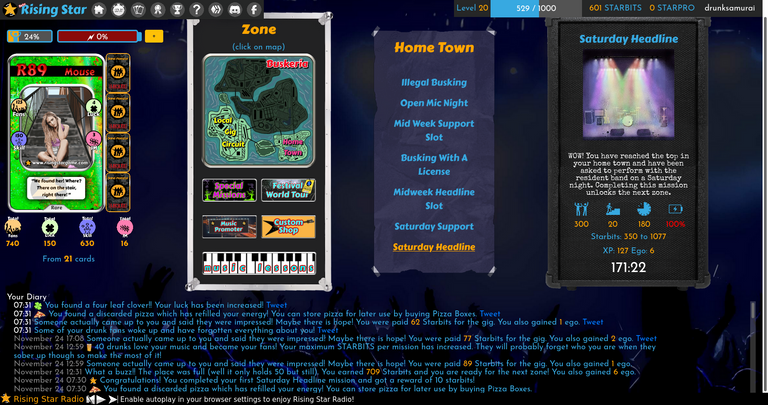 Investing in the PIZZA:STARBITS pool and playing brought in another 10k tokens, so I bought another pack of cards and am excited about the new drummer, thanks to which my fan base has increased by 100 people and continues to grow. I hope to get to my first thousand fans with the purchase of the next pack.

Such progress :)
---
---