What LUV has taught me
Since starting the LUV project on Hive (@LUVshares), I've learned some things. Actually, it may not be accurate to say I learned them, I knew these things prior. Yet, perhaps LUV has just reinforced them or brought them to the forefront.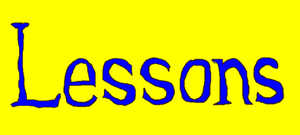 There is greed - LUV is freely given, yet there are people who will seek ways to get more and more and more.
There is stupid selfishness - Some of the greedy go to extremes to get more. A few users have made many, many alternative accounts to farm the token (and others). Then daily, post comments over and over to give tokens to themselves. Aside from creating new accounts, the effort and time to switch users, post commands, then repeat over and over and over must add up and become substantial. This, all to gain a few tokens that are worth a few cents. I think it's the game of trying to work the system that's the real thrill, but I've got to question how rational that really is.
There is great generosity - Many, by far most, Hive users implement the LUV token as intended: as a positive tool on the chain. They share or give LUV to others. They do it not with, "What do I get?" in mind, but simply to give. "This is for you," they say. Some Hive users use LUV as a conduit to genuine love, or care, or concern in their responses to others. The genuineness shines through in their words.
Life's drama plays out on social media, on chain - The world we live in today largely is played out in the open. The old adage of not airing your laundry on the front lawn is largely gone. People put things out their about themselves. Good or not, it happens. LUV is often drawn into such situations.
The impersonal nature of the internet accentuates things - I think it's common knowledge today that the veil provided by the internet brings out some of the more surly aspects of human nature. Things like greed or rudeness yell out. But, on the good side, also genuine kindness and love emerge. Things a person would not say to another in person, bad or good, are said online. The double-edge knife cuts both ways.
Life can come at you hard - Things can happen in life that challenge you. Recently, I've read a couple of posts on Hive where the person has mentioned thoughts of suicide. Hope seemed hard to find in their words. No matter how bad things are, there's always hope. LUV was used as a way to reach out to say, "Hang in there."
Essentially, the LUV token has placed in the spotlight to me the entire gamut of the human condition, from horrible to wonderful.
---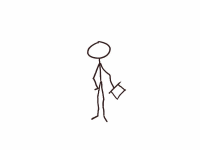 Not on Hive? The top benefits of the Hive blockchain: (1) no ONE person/group runs it, (2) YOU own and control your content, and (3) YOU earn the rewards that your content generates. Learn more or consider using my referral link to get your free account here and I'll support you as you begin. Alternately, you can see other options here.
---
---