The Comedy Open Mic Weekly Showcase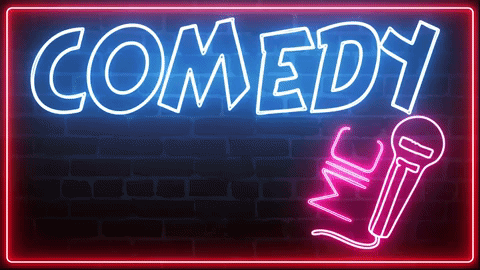 Greetings
This is our weekly showcase where we highlight posts in this community shared here in the last seven days. These are the posts that have impressed us at COM the most.
Now, let's get into this week's showcase.

Can you please be the Judge?
@zyzymena is no stranger to our weekly showcase and that's for a good reason. She really made this COMmunity her home which is good on one hand. But, on the other, all the members are seriously advised to hide their wine bottles and apples.
https://peakd.com/hive-164166/@zyzymena/can-you-please-be-the-judge

We Talk To The Splinterlands Bot Militia Leader Capo John in Somalia
It makes it nepotistic featuring @blanchy here two weeks in a row. But, the man has done a great journalism piece about the Splinterlands war and the militias seeking to overtake us all the way from Somalia, funded by countless Nigerian princes. Either that or this is about some game. One way to find out.
https://peakd.com/hive-164166/@blanchy/we-talk-to-the-splinterlands-bot-militia-leader-capo-john-in-somalia

Why I Don't Want Kids
@wolfofnostreet doesn't want to have kids. That is a good thing considering @belemo's intentions toward kids.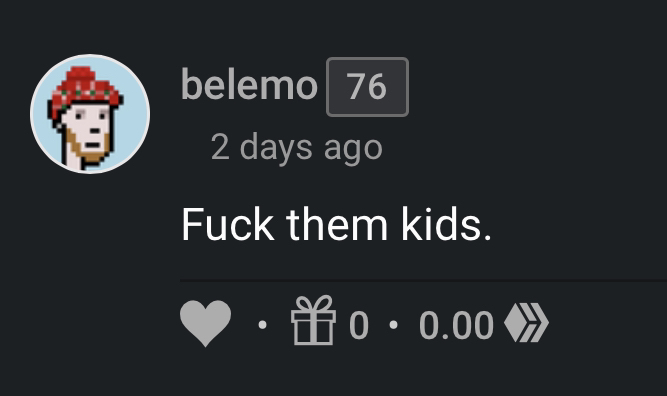 @wolfofnostreet makes a good case as kids are really mean. I personally was bullied heavily by kindergarten kids, and that was just last week.
https://peakd.com/hive-164166/@wolfofnostreet/why-i-dont-want-kids

I sliced my love
At first glance, it seems like we have our first murder confession post from @ayesha-malik. She even added tips to how do it properly. Unfortunately, I started acting before realizing she was talking about hair. Now I am writing this at 3 AM after successfully burying the body.
This turned out to be a really dark showcase, no? But, that's COM, it's a place where you die of laughter. If not, we'll just murder you.
https://peakd.com/hive-164166/@ayesha-malik/i-sliced-my-love

Eyebrows makeup tutorial. How to (not) do your eyebrows
From hair to eyebrows makeup. @sergiomendes comes to us with specific tricks, hacks, and easy method to teach us how to NOT do our eyerows. Wait, what?
https://peakd.com/hive-164166/@sergiomendes/gvqfkvvy

These are this week's showcase posts. If there's a lesson to take from this I guess it would be keep kids away as you cut your hair and mess up your eyebrows after drinking someone else's wine. Otherwise, a Splinterlands militia will make you pay dearly... By playing against you in a game I guess.
Remember, @captaincryptic invites you all to use the [HIVE-155986] tag in your posts to earn yourself some @lolztoken.
Thank you for reading
Remember to write down the links to your posts in our COMmunity in the comment section below.
---
---