The Comedy Open Mic Weekly Showcase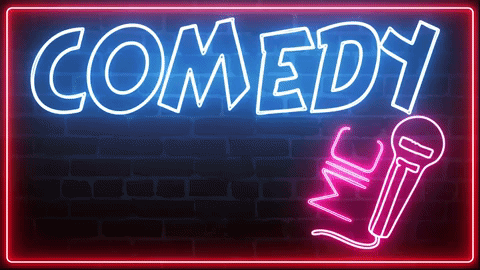 Greetings
This is our weekly showcase where we highlight posts in this community shared here in the last seven days. These are the posts that have impressed us at COM the most.
Now, let's get into this week's showcase.

[TRAVEL COMEDY] Boobies, boobies everywhere!
@mrprofessor comes to us with a new travel post. This one is about one of our favorite things, well, two of our favorite things
https://peakd.com/hive-164166/@mrprofessor/travel-comedy-boobies-boobies-everywhere

Crushing it, and Cutting the Mustard with a Chronic Illness
@raj808 does a totally AWESOME job at CRUSHING his post to death with a baseball bat making an example out of it for everyone. Wait, what we're talking about? Oh yeah, it's the time of a bro culture parody post.
https://peakd.com/hive-164166/@raj808/crushing-it-and-cutting-the-mustard-with-a-chronic-illness

The odyssey of public transportation
Public transportation is the jungle of planet earth. I am pretty sure buses are the way covid 19 spread along with probably worst diseases. @lisfabian shares her hilarious story dealing with public transportation, the hell pit that gives us great comedy.
https://peakd.com/hive-164166/@lisfabian/the-odyssey-of-public-transportation

Disturbed writer
@ayesha-malik is back ones again with another hilarious post. This one is about the hell of writing and how disturbed we must be as writers to be able to create.
https://peakd.com/hive-164166/@ayesha-malik/disturbed-writer

Common Misconceptions About The Hive Community
@blanchy's latest post deals with how people at Hive are 35% mutant and have the ability to read thoughts and time travel. Or maybe that's a misconception to add to his list about common misconceptions
https://peakd.com/hive-164166/@blanchy/common-misconceptions-about-the-hive-community

These are this week's showcase posts. They are funny, well-written, and outright amazing. Make sure to check them out.
Remember, @captaincryptic invites you all to use the [HIVE-155986] tag in your posts to earn yourself some @lolztoken.
Thank you for reading
Remember to comment down the links to your posts in our COMmunity below.
---
---