The Comedy Open Mic Weekly Showcase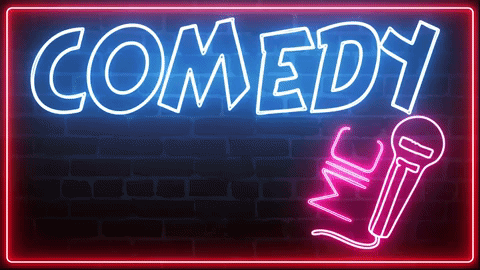 Greetings
This is our weekly showcase where we highlight posts in this community shared here in the last seven days. These are the posts that have impressed us at COM the most.
Now, let's get into this week's showcase.

TWITTER IS NOT A PLACE FOR WEAK COMRADES
@ksam reminds us again of the grueling world of Twitter and why we chose to step outside of it in one of my favorite formatted posts yet.
Twitter seems to be a big college campus where various degrees are handed every second to people in whatever subject they choose allowing them to be experts on every matter instantly. You can be an expert on everything on Twitter.
@ksam also gives you a guide to how you can survive Twitter.
https://peakd.com/hive-164166/@ksam/twitter-is-not-a-place-for-weak-comrades

Hangouts
@ayesha-malik is back on our weekly showcase and not without a good reason. Travel gossip mixed with her people-observing skills, @ayesha-malik has really mastered writing comedy posts. Read her post below about the exceptional people she met on her travel.
https://peakd.com/hive-164166/@ayesha-malik/hangouts

'When the Hedge Funds And Asset Manager Companies Adopt Bitcoin, This is When Crypto Will Really Go to the Moon," claims Local Man.
With a title so long you'd think it is the whole post, @blanchy provides us another satirical post of his that only he could write.
Parodying all the people who get into crypto trading thinking they'd be millionaires overnight, is something we all learned the opposite of, unfortunately. Read his post and find out whether you are a "Jonathan"
https://peakd.com/hive-164166/@blanchy/when-the-hedge-funds-and-asset-manager-companies-adopt-bitcoin-this-is-when-crypto-will-really-go-to-the-moon-claims-local-man

Is your mind dirty?
@jessicaossom gives us the ultimate test of personality and how dirty our minds are. Many of paragraphs serve as a funny mirror to how our mind operates often. Jessica also manages to condense all that quality in less than 500 words, which is impressive on its own.
https://peakd.com/hive-164166/@jessicaossom/is-your-mind-dirty

Ignorance does not save us from a mockery [Eng// Spa]
@soychalbed joined our community with a comedy bang. He shares a hilarious of one of his travels. However, you might get disappointed reading as it might expose all the ignorance you may have just like m..... someoneone I know, definitely not me, not all.
https://peakd.com/hive-164166/@soychalbed/ignorance-does-not-save-us-from-a-mockery-eng-spa

These are this week's showcase posts. They are funny, well-written, and outright amazing. Make sure to check them out.
Remember, @captaincryptic invites you all to use the [HIVE-155986] tag in your posts to earn yourself some @lolztoken.
Thank you for reading
Remember to comment down the links to your posts in our COMmunity below.
---
---