The Comedy Open Mic Weekly Showcase + @HiQ.Magazine's Joke Contest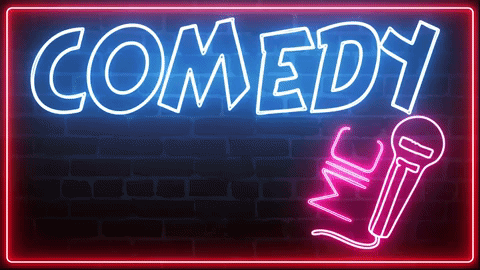 Greetings
This is our weekly showcase where we highlight posts in this community shared here in the last seven days. These are the posts that have impressed us at COM the most.
Before we get into our weekly showcase, let's talk about our collaboration with @hiq.magazine / @hiq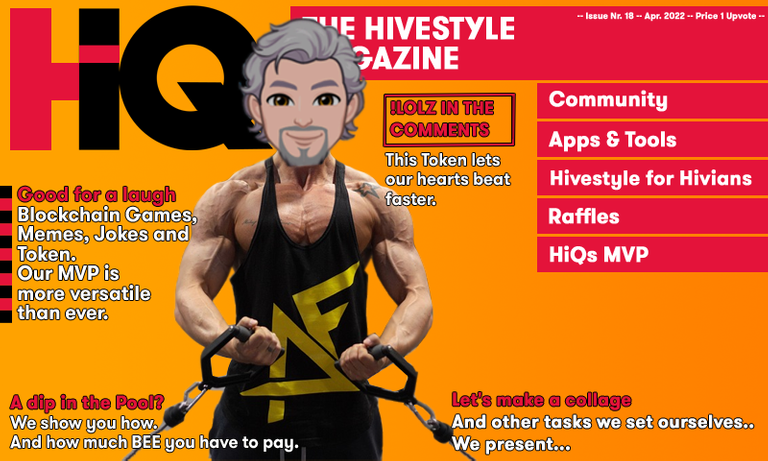 The cover of their latest issue
https://peakd.com/hiq/@hiq.magazine/hiq-18-or-smart-stylish-and-sexy-or-lolz-raffle-hiqs-diesel-pool-lmac-lets-make-a-collage-loh-ladies-on-hive-uvvm
HIQS Stands For HiQ Shares.
The token was founded by Team HiQuarters 2.0 and is primarily used to support HiQ - The Hivestyle Magazine.
HiQ - The Hivestyle Magazine is a satirical infotainment magazine, which journalistically investigates Hive and the projects on Hive. They are for the community and at the same time from the community.
The nice people from HiQ were generous enough to sponsor our weekly showcase which will be posted from this account starting Sunday. They will be rewarding posts highlighted in the showcase with 5 HIQS per entry for two weeks.
Check out their monthly magazine @hiq.magazine where they will have amazing content with an upcoming announcement for a comedy contest of theirs.
Also, check out @hiq.redaktion where they make a weekly report on what is currently going on in the editors' meetings.
We would like to thank the good people at @hiq for their support of this COMmunity.
DON'T FORGET TO JOIN THEIR JOKE CONTEST
https://peakd.com/hiq/@hiq.magazine/re-hiqmagazine-rb2j5c
Now, let's get into this week's showcase.

I want to be useless again
Responsibility sucks! @ebingo reminds us of the joy of being useless. No expectations, no disappointments. It's not the greatest, most noble, or aspiring goal. But, it's the most child and relaxing goal to achieve. Be useless and life will be easier.
https://peakd.com/hive-164166/@ebingo/i-want-to-be-useless-again

One Night Stand: The Playlist
Another @baby.magic post. If I had a sex life, and if that sex life had any rate of success. Which I totally do, I swear. Please believe me and stop laughing! The songs in the soundtrack of my one night stands would go along the lines of this playlist. It's a unique concept that was fun to read, as well as make, I believe.
https://peakd.com/hive-164166/@baby.magic/one-night-stand-the-playlist

Comedy Open Mic Round 10: This Somewhat Old Rental House, With Your Hosts Lil' Robert and Grayson Ludlow
@deeanndmathews' fun and hilarious adventures continued for last week as well as the talented @deeanndmathews took us through another journey that was very fun and very well-written. Another impressive post from @deeanndmathews.
https://peakd.com/hive-164166/@deeanndmathews/comedy-open-mic-round-10-this-somewhat-old-rental-house-with-your-hosts-lil-robert-and-grayson-ludlow

I was not in the room
@ayesha-malik's latest posts in our COMmunity really encapsulate the stuff we want to see in the community! She follows a great formula of a simple, understandable set-up followed by a series of punchlines that enriches the post as it reaches its end. She really does make it look easy, which I know from experience, it's not.
https://peakd.com/hive-164166/@ayesha-malik/i-was-not-in-the-room

I'M NOT MAD
@adedoyin-g's latest post in our COMmunity was hilarious but also provided us with an insight into the different terrors that medical students go through. For an overthinker, these are the definition of a hilarious nightmare. Another example of why dressing up appropriately for the job is necessary.
https://peakd.com/hive-164166/@adedoyin-g/im-not-mad

These are this week's showcase posts. They are funny, well-written, and outright amazing. Make sure to check them out.
Thank you for reading and remember to comment the links to your posts in our COMmunity below. Remember, @captaincryptic invites you all to use the [HIVE-155986] tag in your posts to earn yourself some @lolztoken. HIQS, courtesy of @HiQ.Magazine will be sent to the five featured authors shortly.
---
---