The Comedy Open Mic Newsletter - The COMedy Tournament And Other News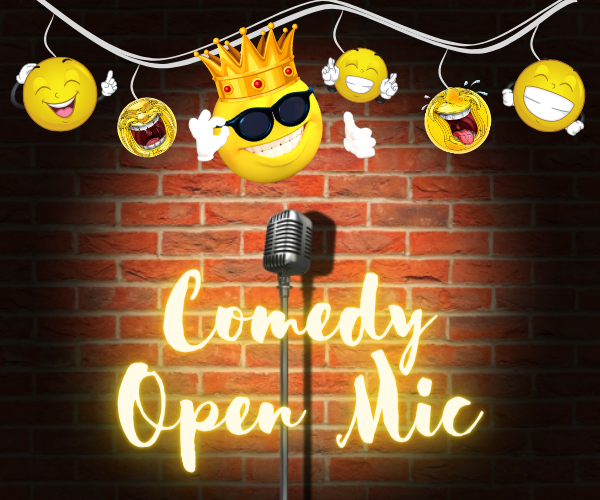 Greetings
It has been a while since we have done one of these. In this post, we will talk about the following things:
The kind of posts we expect at COM (Comedy Open Mic)

The upcoming COMedy tournament

The Kind Of Posts We Expect At COM
This has been a long time coming. There will be future parts covering the details and even comedy school-type posts to help people find their funny side as we here at COM believe comedy can be taught.
However, we seem to have posts that are really out of place. Some are even quality posts but posted in the wrong community.
The kind of posts we expect here is similar to that of a stand-up comedy set. You stick to a subject, set it up well, and add punchlines. It is not a memes community, we do accept memes but they have to be a compilation and not just one meme and punchline.
We will get through the details in upcoming newsletters.

The Upcoming COMedy Tournament
Now, we had our fun with the contest. But, it is time to spice things up with a COM Tournament. We're teaming up with Listnerds to bring you this month-long COMedy tournament.
You can sign up to Listnerds to familiarize yourself with it by following our link Here
What Is A COMedy Tournament?
There will be more details in due time. But, think of it as 4 weekly contests with an ultimate prize at the end. It's a month-long contest where quality and longevity will be rewarded the most.
Each post will be competing against the post before it and after it throughout the month with the post that survives the most getting the highest reward.
What Is The Reward
We're currently in talks with our sponsor but a minimum of 100 Hive has been set as the tournament prize pool. It could only increase should people decide to pitch, but it will not be less.
When Is It Going To Start
Sadly, we still have some details to iron out and we also need to get prepared. The tournament will start in exactly 2 weeks and will run for the following month.
What To Expect
Expect different methods to pick the winners than the usual. Categories will be more than just names for ranked rewards. There won't be a 1st, 2nd, and 3rd place. But rather unique categories to win.

More and more details will be revealed as we reach the day of the announcement so keep an eye out.
Also, it's important for one of the categories to have a Listnerds account, you can use our referral here so we could keep track.

That's it for today's Newsletter. We will see you for the Showcase!
---
---