Splinterlands share my Battle | Dont mess with the Lizzard-King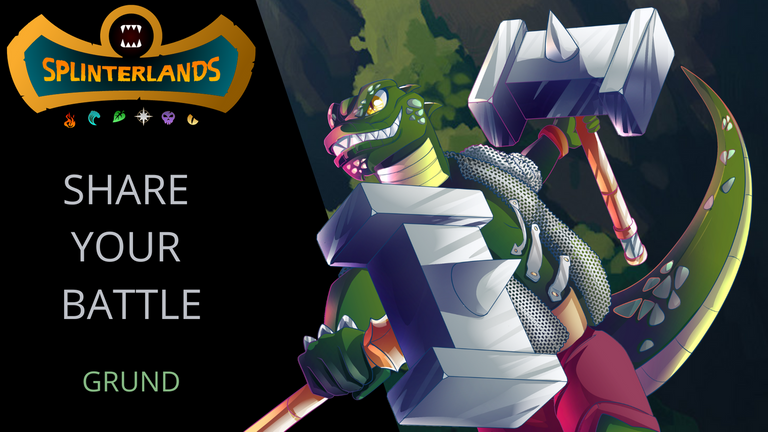 ---
It's been a while since my last post here and there have been some changes.
The new Soulbound Reward cards have been implemented and this change has many consequences.
I think this step is an important one towards a more sustainable future for Splinterlands. Now the cards need to be leveled up as soon as possible, they have the potential to change the meta from my point of view. At the latest as soon as Rebellion is here and the older sets will disappear from the Modern format.
Then there were, through the CL Pack Burning, airdrops of legendary summoners. Since I didn't buy any CL Packs, I have to hope for drop luck from Reward Packs, or invest money.
To test a little how the new summoners play I rented an Immortalis for a few days and as luck would have it, I have a nice battle to share here.


The star of the day is Grund. It is an Epic card from the CL set. The stats are impressive, already at level 1! 3 melee damage, 3 speed, 10 hitpoints plus double strike. Okay it costs 10 mana, but cheaper would be just overpowered. From the GoldLeague he also gets Trample and at the maximum level Cripple.
His weakness? He has no defensive abilities.
Rules

With the new 3 rule set battle, a match like this is a rarity.
50 Mana no water and no Dragon cards, no other restrictions. The match took place on the first days of the new season and I had just moved up to the Gold League. My opponent had matches with Fire and Life before, so I thought I'd try Earth!

Lineup
Summoner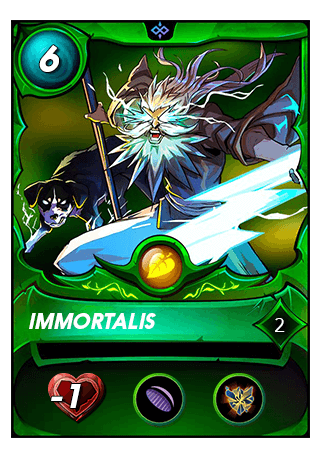 As I said, I wanted to try Immortalis a little bit. I must say he is really strong! The malus on life is always useful, Shatter upgrades the green melee and ranged cards, and Void Armor is a welcome defensive addition to Earth. Especially cards like Grund benefit a lot from this Summoner... it looks like I'll have to invest some money and get a level 2 version of Immortalis.
---
Tank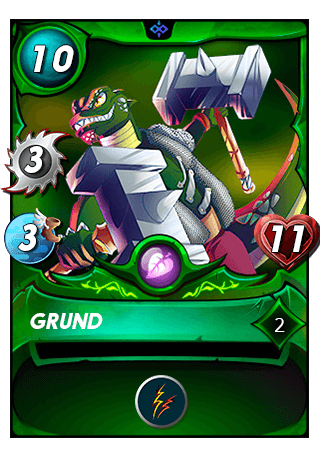 Okay, Grund is a great damage dealer. But only a mediocre tank. However, in combination with Immortalis, part of his weakness is compensated. Shatter also benefits him - a strong combination.
---
Position 2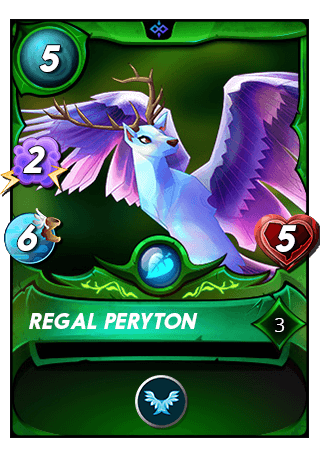 The Peryton follows in second place as an off-tank. With his speed and flying he is hard to hit for Meele and Ranged. In this fight he has another task, he will most likely be the first attacker and can therefore use Shatter directly on the enemy tank.
---
Position 3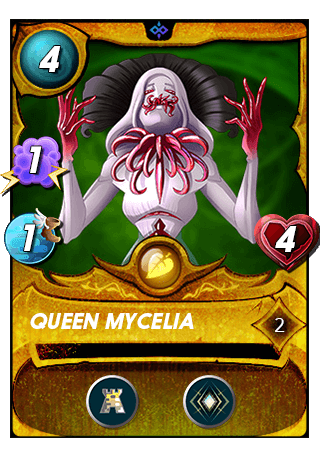 We have seen that Grunds big weakness is his lack of defense. The Queen gives armor, another component. And yes when you have this card as a GF you always want to see it on the field! 😍
---
Position 4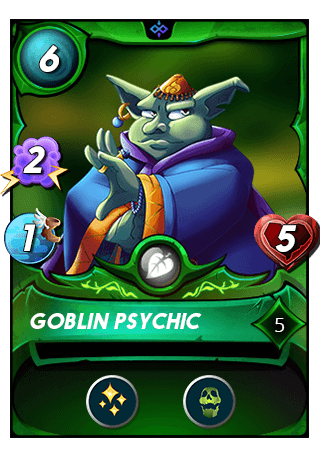 With the Goblin Psychic we have a good healer on board. The logic is simple: the longer Grund lives the better!
---
Position 5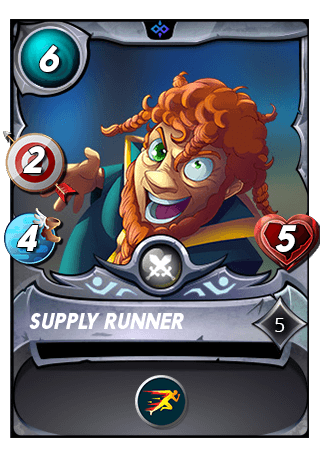 With Immortalis, you can play the Earthsplinter well with a mix of damage types. Something I tend to avoid otherwise. The Supply Runner is often a good choice: Speed is King!
---
Position 6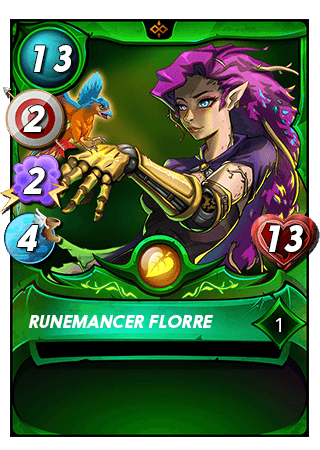 Florre follows in position 6. In a fight with 50 mana, she naturally finds a place. With 13 hit points she is a good backline tank. This would be especially important against a Fire Team. Of course, we also like to add the 4 damage.

The Battle
Okay, a gold level opponent, but I only have a silver deck. Immortalis can show what he's got right away. Shatter is a problem for Grandmaster Rathe, of course, but is that enough?
---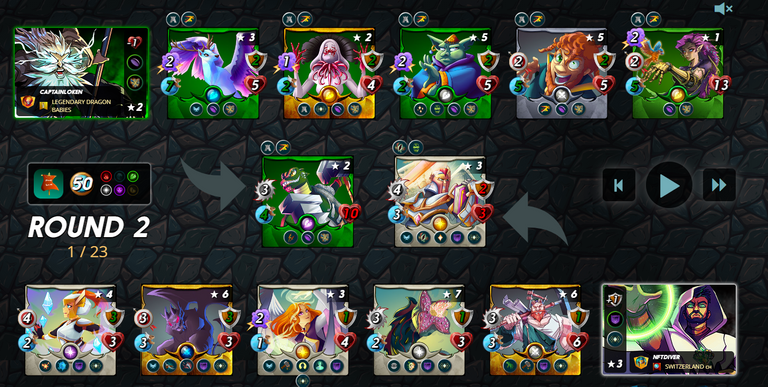 After the first round everything is still open. Uriel, however, has already suffered greatly, Grund is still doing very well. Florre also works well as a backline tank so far.
Shatter is the key here, without this ability it would look much worse for me.
---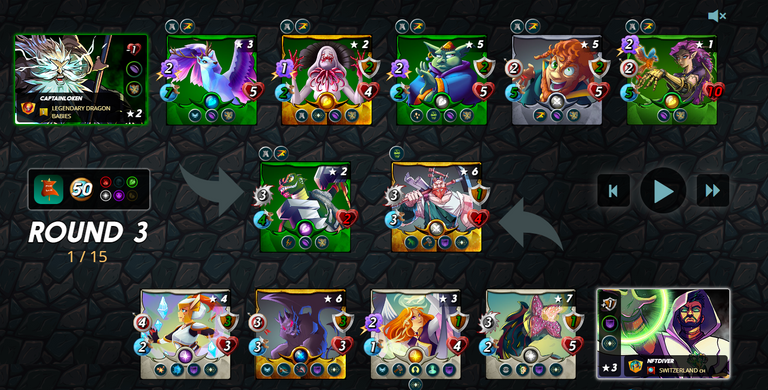 Round 3, Uriel is no more, after the Resurect followed directly a Shatter and he was gone again. In the meantime, my tank is also a bit hurt... but how was that with Monty Python?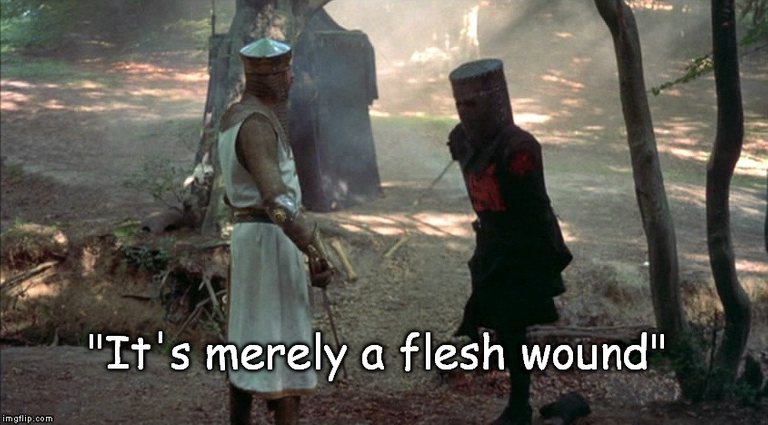 source imgflip
---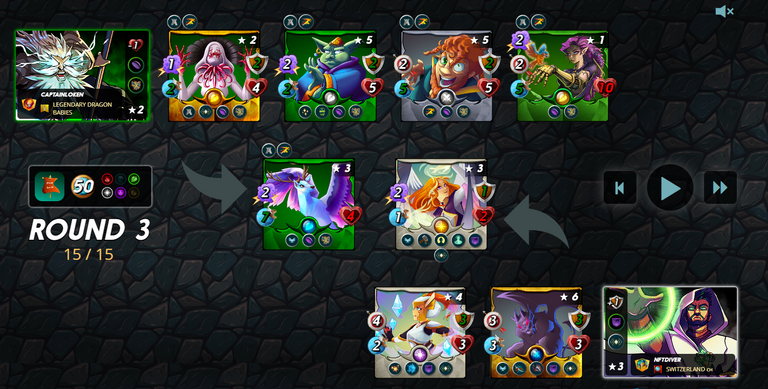 Grund unfortunately also bit the dust, but before that he cleaned up well. He was really a good choice for this fight. Now Regal Peryton is the offtank on the first position, his big advantage is the speed!
---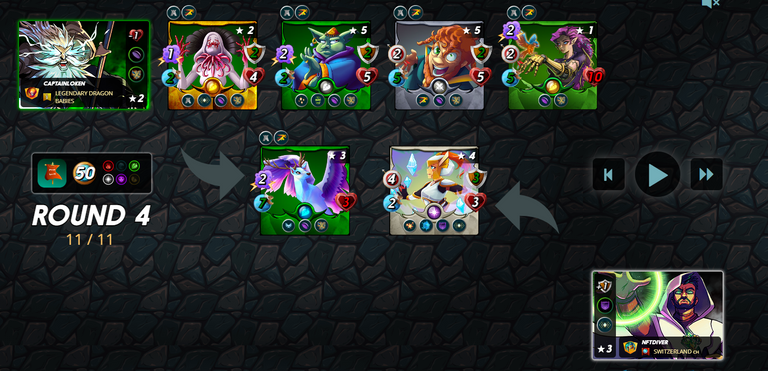 Round 4 and the fight has long been decided. The final blow remains.
---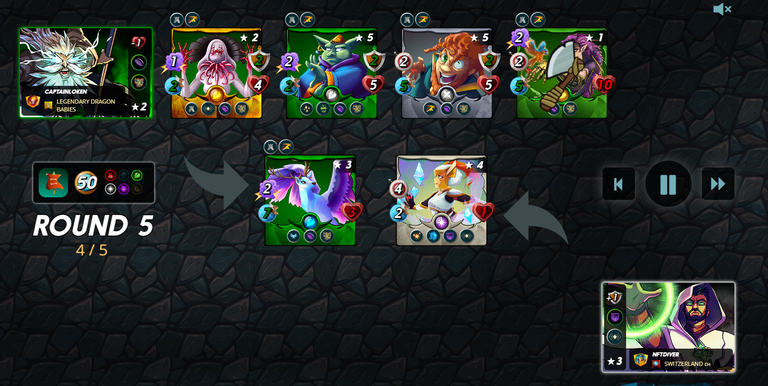 Es ist die Runemancer, die ihn ausführt... GG!
---
Summary
Grund and Immortalis are a strong combination. Against teams with armor buffs like Water or Life, it is almost a counter. With Voidarmor, the strong Earth mele cards become a bit better defensively.
The Summoner definitely adds value to the Earth Splinter. I'm going to get a level 2 copy of him, even though it's not cheap at just over $60.
In this fight he showed what can be achieved with him. I was able to beat a much higher level deck here, which is always cool. With Obsidian it would have been different for sure!
see you soon!
---
The fight in full length is available here!


New to Splinterlands? Register with my affiliate link!

translation with deepl.com
Pictures: Splinterlands.com & Pixabay
@captainloken
---
---