BLAAAASSST Weekly Battle Mage Secrets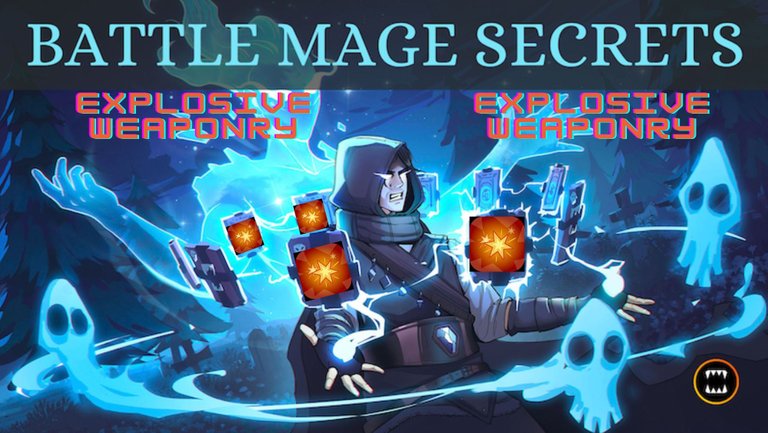 Hello dear splinterlands community and welcome to another Cantfoldaces's Hive Blog for this weekly battle challenge! This week we have one of the most Action-Packed, exciting and every Summoner will feel Yodin-like: Welcome to Explosive Weaponry Ruleset!

Explosive Weaponry
Icon

Description

ALL Monsters have the BLAST Ability

Magic is favoured since it can bypass the Armor
I would say that Explosive Weaponry adds a lot of excitement to the battlefield and can easily turn around some battles because of the unexpected blast damage!
Moreover, you want to expand the damage as much as possible, that's why abilities like Opportunity

, Snipe

and Sneak can be very valuable in this ruleset as you can damage Up to 3 Monsters.
However, one of the new surging and popular Team composition is the combination of Taunt

+ Reflection Shield

and a couple of set-ups can be made:
1st Position Tank + 2nd Position
6th Position Tank + 5nd Position
First, all hits will directly aimed at the Taunt Monster while the collateral Damage of Blast

will be absorbed by the

leading to a full control of the flow of the battle and denying the Enemy Blast damage!
Some of the popular Reflection Shield Monsters that are META are: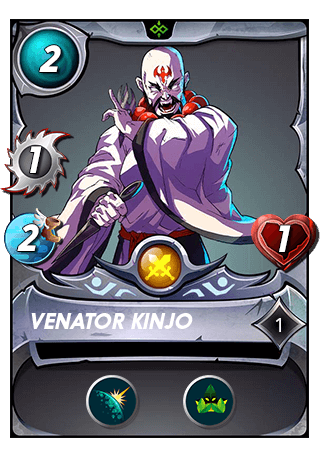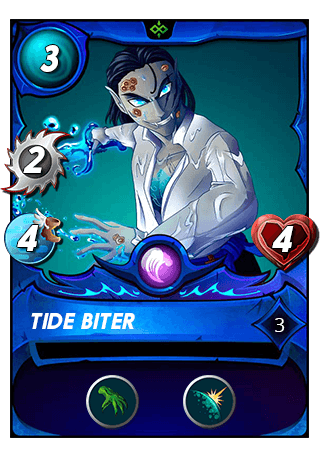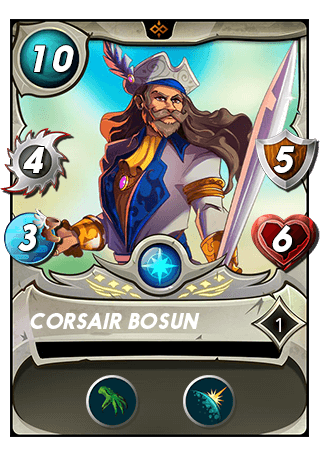 Associated with Taunt Monsters like Agor Longtail, The Kraken, Wave Brood, Shieldbearer...

Into The Battle!

In this battle we have a High Mana battle with a single Ruleset Explosive Weaponry and having limited Elements available Water, Earth & Death. Death isn't great in Blast Ruleset while Earth is good for the Magic Spam and Water being as OP as usual but as usual playing my favourite summoner Possibilus The Wise to maximise the damage!
Cards
Ability
Commentary
Trample
Reach
This summoner will allow for a Melee-focused Team
Trample can have a higher chance to trigger because of the Blast Damage
Double Strike
Striking twice = Proc Blast Damage TWICE
it's a no brainer to put this Monster into action
Inspire
Since it's a Melee focused Team, Inspire will give a boost to the main & blast damage!


Opportunity
It'll lead to a higher chance to dealing damage to 3 Monsters by targeting the monsters in the middle Position
a higher chance to build up a Trample proc
Pre-Round 1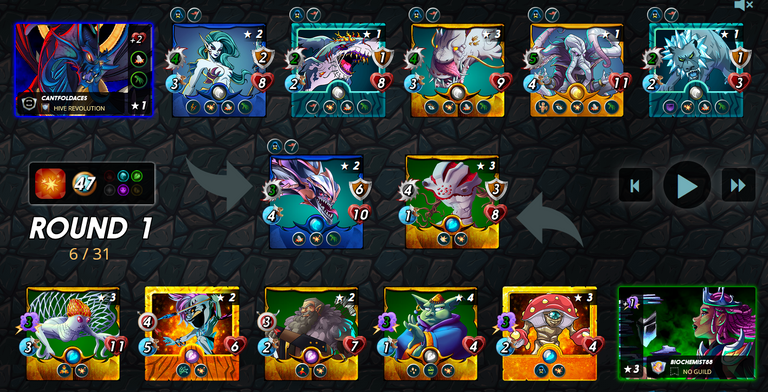 Pre-battle Buffs & Debuffs
Enemy Team played a pretty solid and balanced team
Putting Taunt to redirect most damage as explained earlier
Shield Monster that halts the upcoming Melee Damage
A Tank healer
A mixture of Magic Spam and Ranged Damage!
Round 1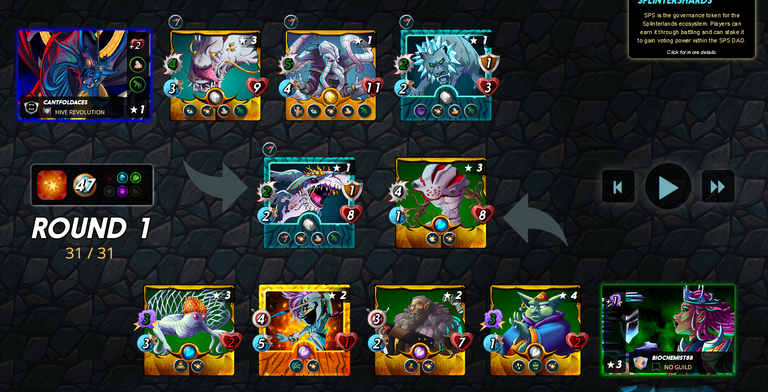 Not going great for me as both Diemonshark & Coastal Sentry went down because on the 1st Round and losing a lot of potential Damage!
Enemy team took some damage too and his taunt is on a very low health
Don't forget that I'm stil having the Speed Advantage
Round 2
Kulu Mastermind launched a DOUBLE KILL on both Mycelic Slipspawn and Mytica Headhunter
Mytica Solely died from the Blast Damage!
Deeplurker dealt a total of 10 Damage and taking down Goblin Psychic
Demented Shar took down Hunter Jarx with the Blast damage
Round 3
I guess the tides has turned as I'm 4 VS one and lonely Mycelic Infantry that will be eliminated by the combined attack of Kulu & Deeplurker to clinch the WIN for 0.234 SPS + 21 Trophies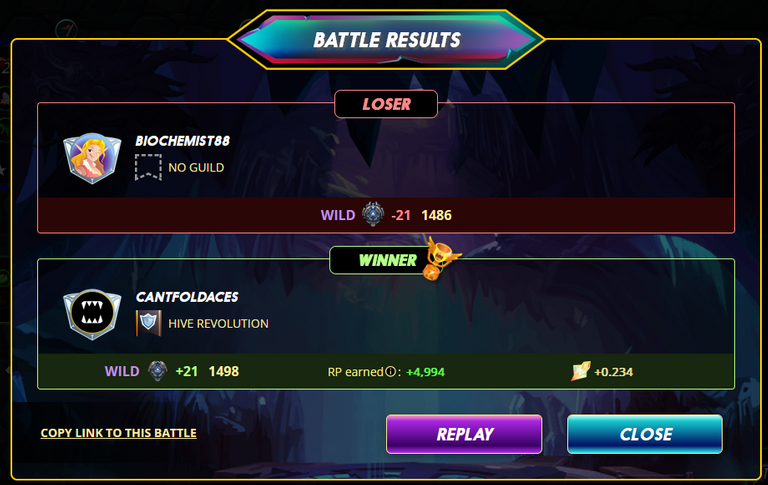 Battle commentary
Enemy team got a decent, higher level and well balanced team, however, this team is extremely effective against the magic damage. Fortunately, I've got a higher-speed Monsters (My opportunity Duo) that could deal insane damage before everyone else
Perhaps at a higher level, I can play a level 3 Tide Biter with the reflection Shield that could absorb most of the blast Damage
Another possibility is playing Immortalis + The same composition of the enemy team to reduce both the Melee and Magic Damage.

Good luck Have Fun on your Splinterlands Battles!
Make sure to take part in the Weekly battle Mage Secret here
Wanna take part in these exciting Splinterlands battles: Join me here

---
---