Battle Mage Secrets: Fight like there is no tomorrow (Unprotected)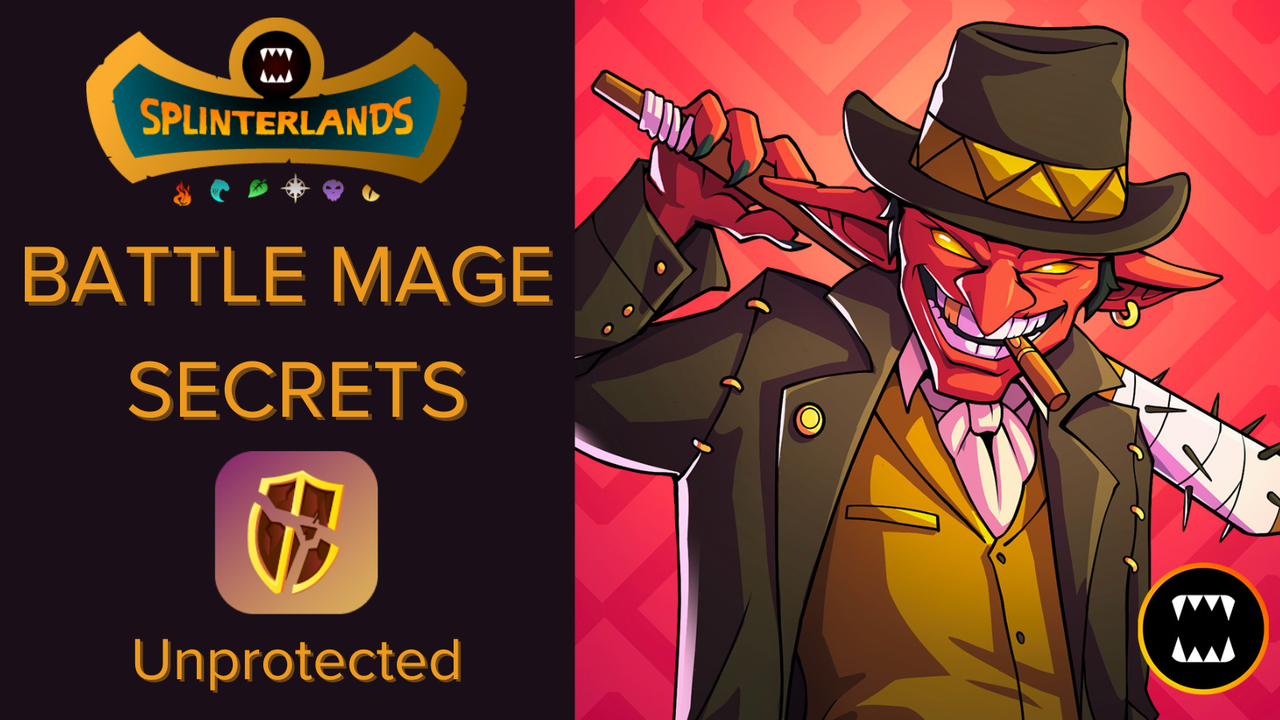 Hello everyone, This is @cantfoldaces participating in the Weekly Battle Mage Secrets Challenge, in the best #play2earn game out there!! #Splinterlands!!
Unsually being the one complaining about most Rulesets (man there are many annoying ones), this week's challenge is actually one of my favourite ones and synergizes well with my team compositions! Without further ado let's jump into the action
Unprotected
Icon

Description

All armor is removed from units and one cannot gain armor.

Shield and Divine Shield are unaffected.
Say goodbye to kelya annoying +1 Armor and even Grandmaster Rathe spiky +1 Void Armor or any sort of Protect! Every one got their Health exposed to any potential Damage.
Melee & Ranged attacks are better than Magic
Shield becomes more relevant
thorns and return fire hurts even more since there are no armor to cover for their damage!
And most importantly I want to stress on important Speed is! since you can easily take down your opponent before it gets the chance to react! So allow me to share with you one of my Unprotected battles:

---

Mid High Mana Cap (34 Mana)
Unprotected + Return Fire Rulesets
All Elements available except Death
Plenty of strategies we can come up with but I would like to stick with one of my favourites:
Role
Card(s)
Description
Summoner
My Water Summoner would be my pick since most Water Monsters have naturally High Speed allowing fast plays and early takedown with higher probability to benefit from Trample
The Double Carry


Both these Monsters got 4 Speed and:
- Diemonshark will trigger Enrage leading to an even higher Speed & Melee Damage
- Coastal Sentry got the dealdly Double Strike that will inflict a minimum of 8 Damage per turn right into the heart of enemies Health
The Filler
Got a couple of Mana to spare on one of the best 2 Mana Monsters, Igor, since it got enough health, it'll survive as many return fires as possible!
The opportunist
Since we have No Armor to get in the way of our attack, it's only logical to bring Opportunity to strike the weakest enemy on the Rear Position! with enough Speed and Damage and possibly trigger Trample

Round 1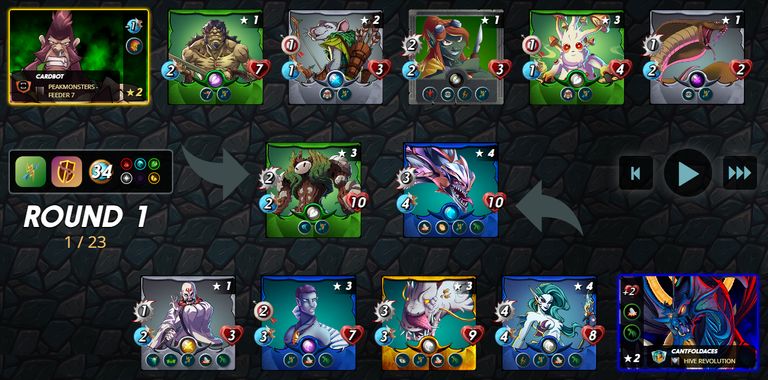 Enemy comp is pretty interesting, putting a Martyr Sandwich around Katrelba Gobson that always has a natural advantage in this ruleset with Double Strike & Sneak would promise of pretty heavy damage!

Strating up the battle strongly and having enough Speed Advantage, Diemonshark & Coastal Sentry starting with attacking, unfortunately a costy miss from Coastal 2nd attack but:

Deeplurker gets first blood and tramples into the next opponent!

On the other side, Katrelba Gobson scores the first kill and gains a stack of Bloodlust, the battle still ON
Round 2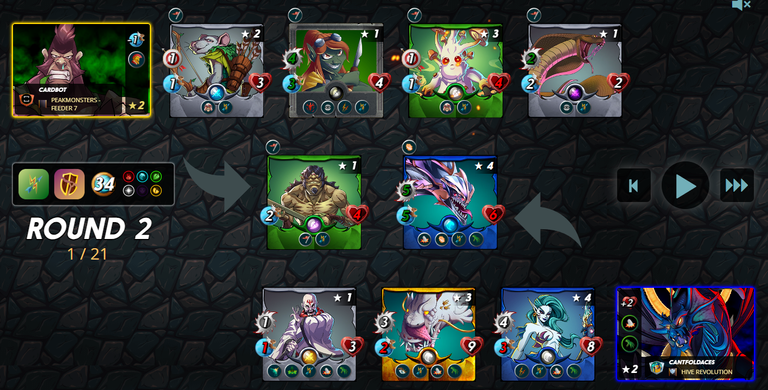 Diemonshark Starting the Round with a Double kill on Thane and tramples on Venari Marksrat!
Katrelba Gobson fires a double strike and takes down my Diemonshark for a 2nd bloodlust
Coastal Sentry immediatly follows back with its own double strike taking Dawn Katrelba and Tramples on Fingus Flinger
Only Uraeus is left on the nemy team
Deeplurker keeps entertaining us by firing the finishing blow on Uraeus to seal the VICTORY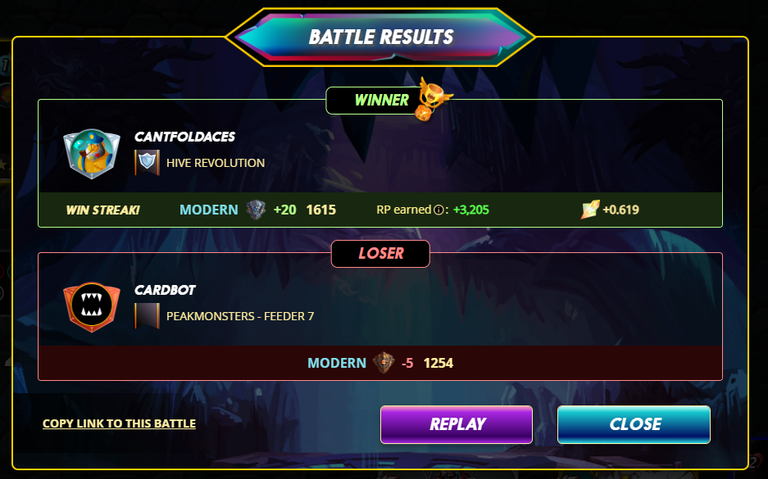 Post Battle commentary:
A couple of twicks can be done to my team:
Instead of Venari Kinjo & Igor Darkspear, it would be better if I place a Sneak Monster* to capitalize on the Unprotected Ruleset
One other way is to follow the enemies composition but by placing a Thorns Monster on the Tank Position

Thank you for reading till now and Good luck Have Fun on your Splinterlands Battles!
Cool Dividers are from the Awesome @kyo-gaming design!
Make sure to take part in the Weekly battle Mage Secret here
Wanna take part in these exciting Splinterlands battles: Join me here
---
---