Astral Revelations — Starter Pack Presale Details (Pre-registration Available!)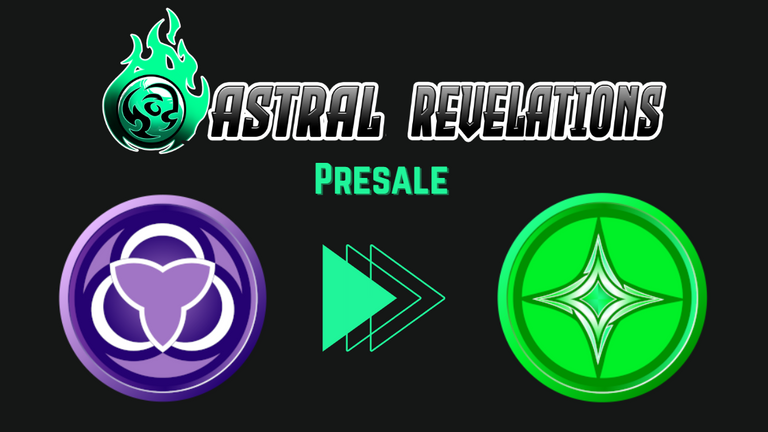 Starter Pack Presale
Begins December 26th @ 07:00 (am) UTC
Lasts until sold out or Astral Revelations launches v1.0
NOTE: All of our presales will function in a similar fashion. If you're willing to support the development of Astral Revelations, we want you do have every opportunity to do so!
---
1000 Starter Packs (10 $HBD or 35 $HIVE)
Limit 1 per Hive account
(May purchase packs for multiple different accounts at once)
We're aware that the price of $HIVE has been fluctuating as of late, so the final price when paying with $HIVE may be adjusted when the presale begins. The current price was chosen based on an average price of 0.300 over the past week.
Pack Contents:
| | | | |
| --- | --- | --- | --- |
| Earth (Minogrin) Goblin | Fire (Daemon) Orthrus | Air (Avian) Hippogriff | Water (Aquaran) Undine |
Base set of 4 NFT Familiars
2000 $ASTRA
Access to Closed Alpha/Beta
NFT delivery will occur at a later date concurrent with the Wisps rewarded to those participating in our giveaway (see below). The $ASTRA portion of each pack will be delivered on a daily basis to allow for early staking benefits.
Pre-registration is available through our Discord in the 🎉|pack-reservation channel
When pre-registering, please state the number of packs you wish to buy, which accounts will be receiving them, and how you plan to pay:
20 $HBD — 2 Starter Packs for Spiritsurge and Entrepidus
When the presale begins, please send payments (with the same note) to @astralrevelation
---
8,000,000 $ASTRA (0.01 $SWAP.HIVE)
No purchase limit
(May increase this offering amount based on demand)
As mentioned above, this price is subject to change when the presale actually begins if the price of $HIVE fluctuates wildly between now and then.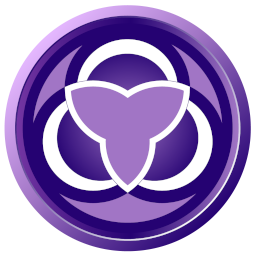 $ASTRA is the primary token for Astral Revelations. This means it will be used to pay for the vast majority of transactions within the game.
Major Uses Include:
Evolving familiars
Unbinding NFT familiars
Forging NFT keystones
Constructing NFT attunements
Upgrading NFT keystones/attunements
It's supply will be uncapped given that we're focused on driving value through its fixed utility rather than speculative scarcity. More players means more $ASTRA, but we're providing a multitude of sinks to keep the overall supply actively circulating.
---
$ASTRA Staking
Staking will be enabled from the start of the presale
The primary reason for purchasing $ASTRA during any of our presales is to participate in the early staking period leading up to launch. Those that stake their $ASTRA will receive regular airdrops up to and through Astral Revelations' v1.0 launch.
$STELLARUM Airdrop
Begins January 1st
Weekly airdrop snapshots taken Sunday at 10:00 (am) UTC
(Deliveries will be made throughout the day each Sunday)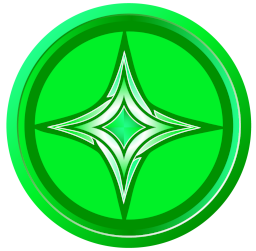 $STELLARUM is the secondary token for Astral Revelations intended as a more economical option for some of the most common game interactions. Players can progress more quickly by spending the $ASTRA they earn as they earn it, but they can retain greater value over the long-term by staking $ASTRA to earn a steady supply of $STELLARUM.
Please refer to our whitepaper to understand how you can use your airdropped $STELLARUM.
Its supply is similarly uncapped, as we're again focused on utility over scarcity. More $ASTRA means more $STELLARUM (if staked!), and eventually more players will increase the supply through gameplay.
Stake-to-Launch ROI:
Airdrop yields 1 $STELLARUM for every 10 (staked) $ASTRA
28-day ROI of 40%+
9-month ROI of 360%+
Given that airdrops begin January of 2023 and we're currently estimating a v1.0 launch in Q4 of 2023, you can currently expect that any $ASTRA purchased during this initial presale will enjoy an early staking period of ~9 months. This means 2000 $ASTRA from a Starter Pack would yield 7200 $STELLARUM (slightly more due to extra weeks in some months) by the time of our current launch estimate.
It is entirely expected that $STELLARUM will not hold a 1:1 cost value to $ASTRA, but there will be situations within Astral Revelations where it can be used in place of $ASTRA at a 1:1 rate.
---
---
500 NFT Wisp Giveaway (ongoing)
As previously announced, our NFT Wisp giveway is still going! We're giving away 1 NFT Wisp to the first 500 people to join our discord and post their chosen Wisp.
Simply complete our rules and verification process, head over to the 🤖|wisp-giveaway channel, and submit your chosen Wisp with the Hive account you want it sent to!
| | | | |
| --- | --- | --- | --- |
| Air Wisp | Fire Wisp | Earth Wisp | Water Wisp |
Refer to our whitepaper for each Wisp's strengths and weaknesses!
Example: "1 Earth Wisp for @entrepidus, please!"
We'll announce when we're getting close to 500 participants and lock the channel when the giveaway has concluded.
---
Until next week, we wish you all safe travels and a wonderfully Christmasy weekend!
---
Stay tuned for more Astral Revelations deets!
Discord — // — Twitter — // — LinkedIn
---
---