Silver Isn't Always Pretty
I love nice silver and gold coins which is why I share them so often. But sometimes you come across some nice pieces that had been sold and were off to be melted. I found these sterling necklaces in a gold/ silver shop. Normally I drop by just to see if they have any interesting coins but instead found these. Each one weighs one ounce and are badly tarnished, but it's still silver and I paid spot.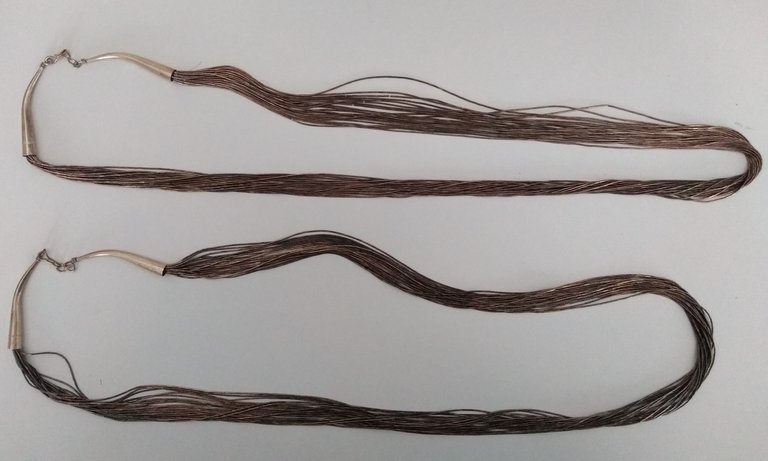 I can't find much information on them. But I'm thinking I may clean them up and see how they come out. Maybe I could flip them or even give away as gifts (depending on how they look after.) I'll post the after de-tarnishing and see what you all think!
Have a great Friday everyone!
---
---