The Comedy Open Mic Weekly Showcase,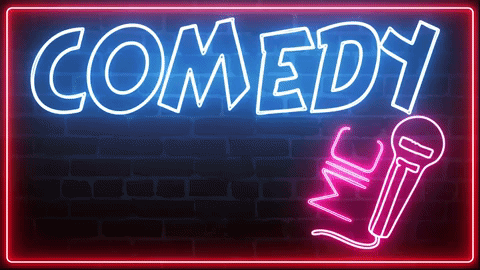 Greetings
This is our weekly showcase where we highlight posts in this community shared here in the last seven days. These are the posts that have impressed us at COM the most.
Now, let's get into this week's showcase.

Answering Shakira's letter - Parody ❪🇺🇲+🇪🇦❫
@megaela has come a long way since his first post on our COMmunity. Some might even think that he might have improved too much since he is already on talking terms with Shakira.
Although I have to say that I didn't expect Shakira to go from Pique to @megaela. And so soon as well.
https://peakd.com/hive-164166/@megaela/answering-shakira-s-letter-parody

IS ADULTHOOD A SCAM?
The answer is yes, @writermaximus. We are unable to do 90% of the things we couldn't do as children, except now we don't even have the fake hope of doing them when we grow up.
But between a dose of hard reality for breakfast and depression for dinner, @writermaximus delivers the painful fact in a hilarious way.
https://peakd.com/hive-164166/@writermaximus/is-adulthood-a-scam

Waiting for hot water... That never came 🚿🌡️🔥
@florecitamejias tells us the story of a hilarious struggle that only people in specific parts of the world could relate to. Sadly, I live in one of those.
At least cold water is supposed to be better for you... even during freezing winter...
https://peakd.com/hive-164166/@florecitamejias/waiting-for-hot-water-that

5 types of weird house guests
Short, sweet, funny, and right to the point, @diebitch broke down the five weird house guests you must have encountered throughout your lives. Unless you're all homeless, then in that case you have much bigger problems than weird house guests.
https://peakd.com/hive-164166/@diebitch/5-types-of-weird-house

The worst part about this post is that it ended. It's a joyous post throughout that is filled with humor. The best part about it is that it is vol 1 which means that there are more posts of the kind we should expect. Unless, @Luckydrums simply means that the post isn't loud, which is very anticlimatic.
https://peakd.com/hive-164166/@luckydrums/luckydrums-laughing-gas-vol-1

These are this week's showcase posts. They are funny, well-written, and outright amazing. Make sure to check them out.
Remember, @captaincryptic invites you all to use the [HIVE-155986] tag in your posts to earn yourself some @lolztoken.
Thank you for reading
In preparation for the COMedy Tournament by the end of the month, we will drop a post detailing everything you need to know a week ahead of the tournament's start as well as answer all questions you may have. That post will drop this THURSDAY, so keep an eye out,
You could also join us on Discord to keep the laughter going.
---
---